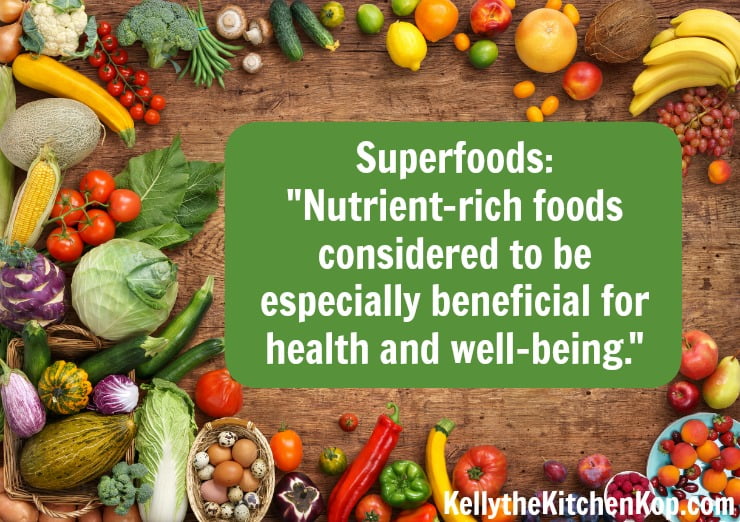 It's easier than you think to slip these 5 top superfoods into your family's favorite recipes… (Now with a bonus #6!)
Don't worry, I'm not going all "health-freak" on you and suggesting that you try and sneak weird stuff into your food and then wonder why it tastes gross.  Everything will still taste great, mostly because we'll never skimp on butter around here–we all know that makes everything taste better!  Also because I've played with the recipes and know how to add these superfoods in without any yumminess compromises.  Besides, I'm not really into sneaking in nutrients anyway if I can help it.  Wellllll, maybe only a little bit now and then…
Here are my 5 latest, greatest top superfoods — you can add in these favorites and transform any of the recipes listed below into a nutrition explosion!
(By the way, don't miss the special offers from some of the companies here…)
1. Broth
Bone broth makes everything taste rich and wonderful, so you surely won't need to sneak this one in at all.  The other day I needed some chicken broth, so I went to my freezer where I normally have at least 4 containers of it, and I was OUT!  So thankfully I had just gotten some of this broth.  Don't know yet how to make bone broth?  Check out the easy instructions and info here:  Bone Broth for Rookies.  But as easy as it is to make, if you just don't think you would make it or you need to save a little time now and then, check out this broth — it's real broth made from the bones of pastured animals, and it has organic ingredients!  I love keeping these on-hand for quick recipes because they make it the same way I do here, and without the nasty msg-like ingredients that most store-bought has.
***Click here to try it.  🙂
——————–
2.  Antioxidant-rich vegetable powders.
This one might be a little trickier to get into some recipes, but it's really simple to slip into others!  I just discovered these new vegetable powders recently when they sent some for me to try, and it's been fun to see what I can add these to without anyone noticing.  My biggest tip here is to start with small amounts and taste-test to be sure you're not overpowering the flavors.  In some dishes, adding too much will be overly obvious.  In others you won't even notice it.  This is SO nice to have on-hand when it's either winter where you are and there are no antioxidant-rich vegetables available, OR you haven't been to the farmers market to get more veggies from your favorite farmer who grows chemical-free produce in nutrient-rich soil.  The stuff at the store just isn't the same.  Even if you've found organic, often it has traveled too far to have many nutrients left, or who knows what kind of soil it was grown in?  Also, sometimes you just can't get your kids to eat any vegetables, right?
So, similar to the broth I told you about, I now keep these vegetable powders on hand for recipes where it's SO simple to add in a little more nutrition.  The best part is that these vegetables are organically grown in nutrient-dense soil, then harvested when they're most flavorful and dehydrated on low heat to retain all of the vitamin and mineral content.  In case you're wondering, yes, the greens are blanched before drying to release the anti-nutrients (oxalates).  And the beets, pumpkins and winter squash are cooked for best flavor and digestibility.  Once dried, the vegetables are ground into powders and transferred to special glass jars as soon as possible.
***Click here and get a 15% off with the code:  KOP.
Besides the recipes below, you could also add a little of these vegetable powders into your favorite salad dressings, add a little to homemade guacamole, sprinkle on sautéed vegetables, fish, or chicken with garlic powder and real sea salt, sprinkle on scrambled eggs, add to your buttery baked potato or homemade popcorn, use some in your spaghetti or pizza sauce, or even add a little to your cup of bone broth.  There are so many ways to use it!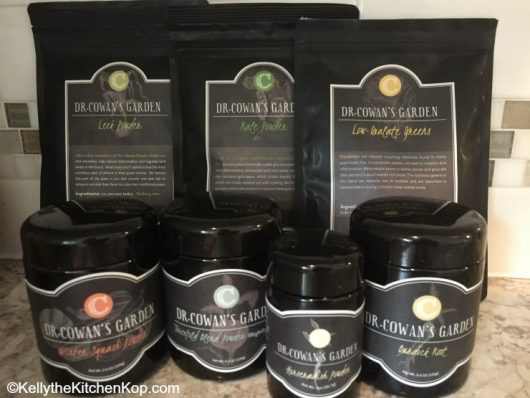 ——————–
3.  Grass-fed collagen powder.
I love having this collagen powder around to throw a scoop into almost everything I make, because there's no taste and it dissolves so nicely.  I throw it into soups, stews, cheese sauce (regular or keto cheese sauce), or anything at all, even pudding, cake batter, or homemade ice cream.  It's from grass-fed cows, it's certified glyphosate-free, and a great way to get more protein into your diet.  I can't believe how fast this collagen makes my nails grow.  It's also great for your skin, joints, hair, and to help digestion, or even your sleep.  Best of all, it has been known to keep inflammation in check.  Here's a picture of our superfood smoothies.
***Click here and get a discount with the code:  KOP.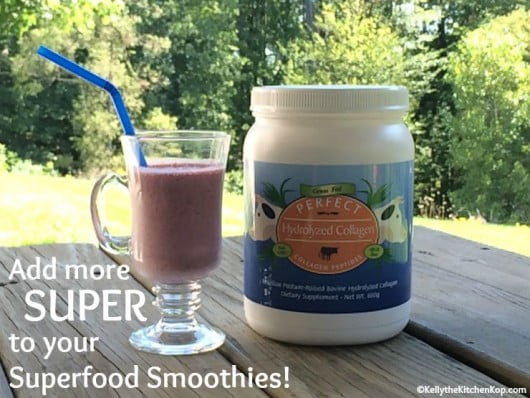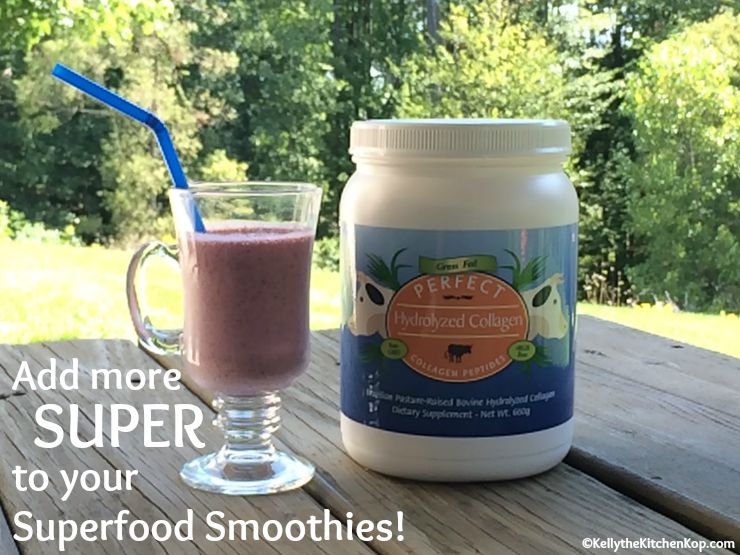 ——————–
4. Pastured Butter and cream or real whole milk.
Butter and whole fat dairy from pastured animals not only makes your foods taste super dreamy-licious, it's also SO good for you, I hope you know that by now!  Low fat is soooo 1980's.  These healthy fats are another really easy nutrient-rich food to add to your recipes and they're important for brain health, good energy, digestion, and especially for growing bodies!  They help your body absorb the nutrients in ALL of the other foods you're eating.  (Even though stupid WIC doesn't know this.  They still require families to only buy low fat dairy!!!!  Even families with young kids!!!!!!!  Don't get me going…)
Read more here about healthy milk choices if you're confused at the store and just want to know what to buy.  Or read more here about fresh raw milk and why that's what we drink, and how it's safe and extra nutritious.
By the way, pastured meats are also NUTRIENT-DENSE and they've been villainized over the years too.  If someone says meat is bad for you, don't believe them.  Instead ask where it came from and how it was raised!
——————–
5. Egg yolks
Egg yolks are another simple superfood that can be added to any sauce or stew or even dessert recipes like the ones I mention below!
Besides providing all eight essential protein-building amino acids, a large whole, fresh egg offers about six to seven grams of protein and five grams of fat (with about 1.5 grams of it saturated), which comes in handy to help in the absorption of all the egg's fat-soluble vitamins. One egg also serves up around 200 milligrams of brain-loving cholesterol and contains the valuable vitamins A, K, E, D, B-complex and minerals iron, phosphorus, potassium and calcium.10 Choline, another egg-nutrient, is a fatty substance found in every living cell and is a major component of our brain. Additionally, choline helps break up cholesterol deposits by preventing fat and cholesterol from sticking to the arteries.10,14 So the bottom line is, don't be chicken about eating eggs, especially the cholesterol-rich yolks! (Source)
Read this post for more about why eggs are so good for us and which are the best eggs to buy.
Here are a bunch of great egg recipes and ideas all in one spot.
——————–
6.  BONUS superfood that I'm just learning more about for supercharging gut health:  Colostrum!
Get some here or go here to learn more about it in this new video with my friend Paola.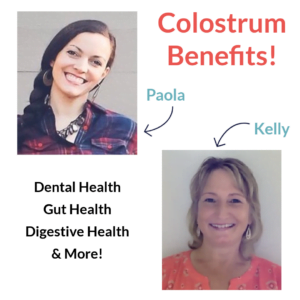 ——————–
Our family loves creamy sauce-based recipes and those are the PERFECT way to get the above top superfoods into your family.  
Below are just a few ideas, but try slipping them into your favorite recipes too, really any dish with a sauce or cream base or one that starts out with any liquid would work…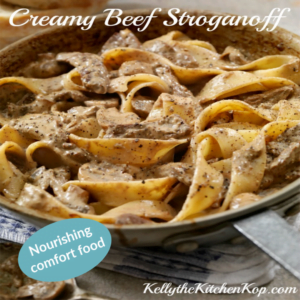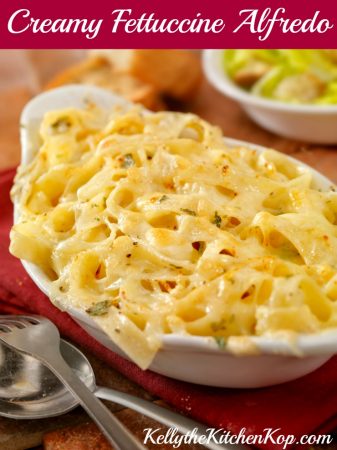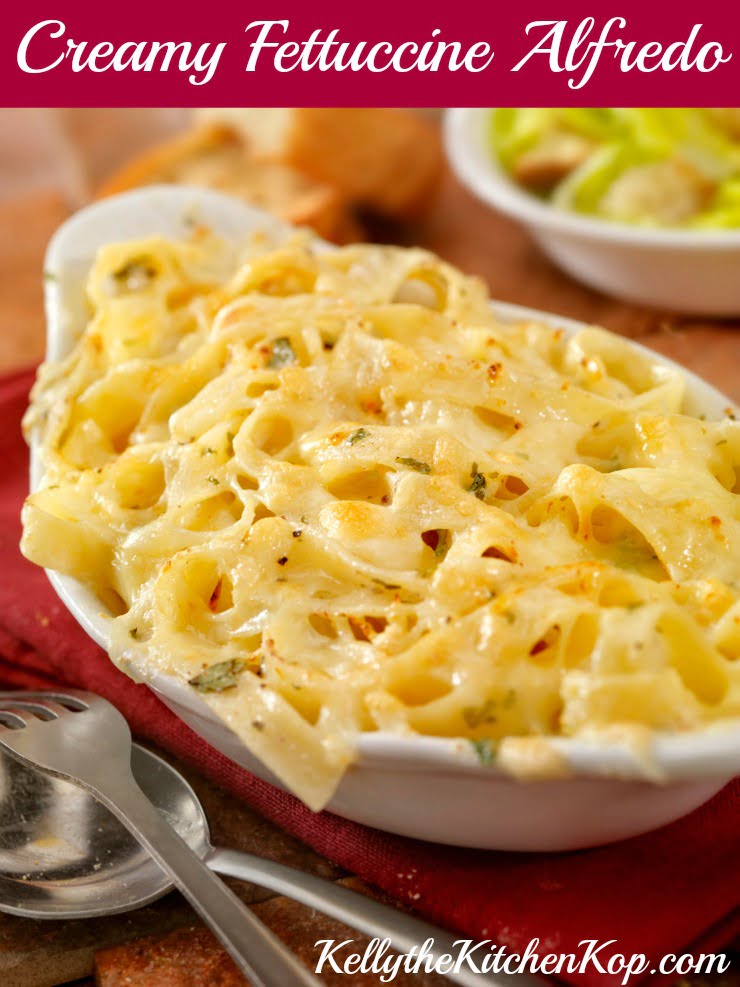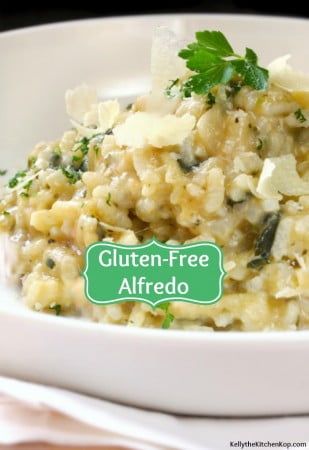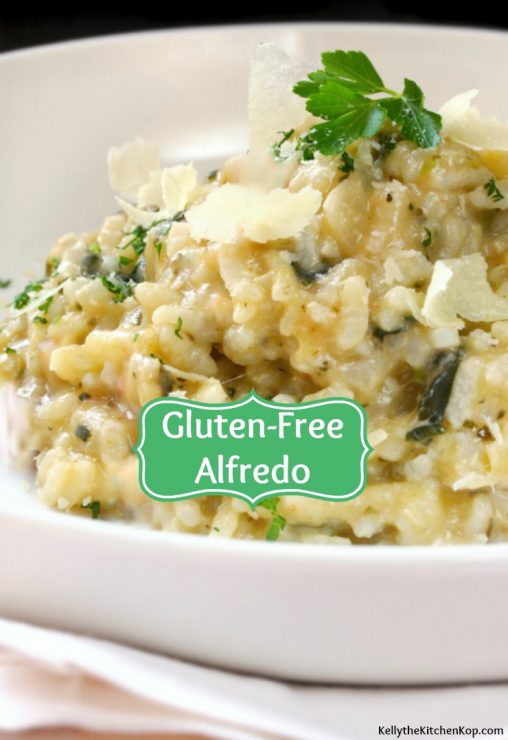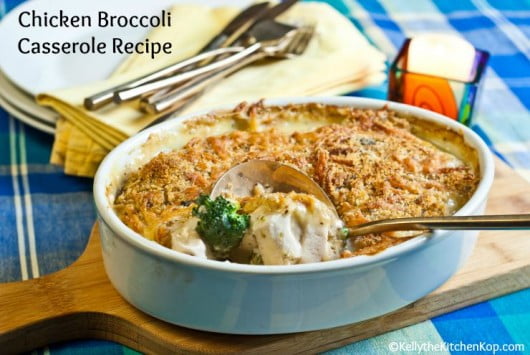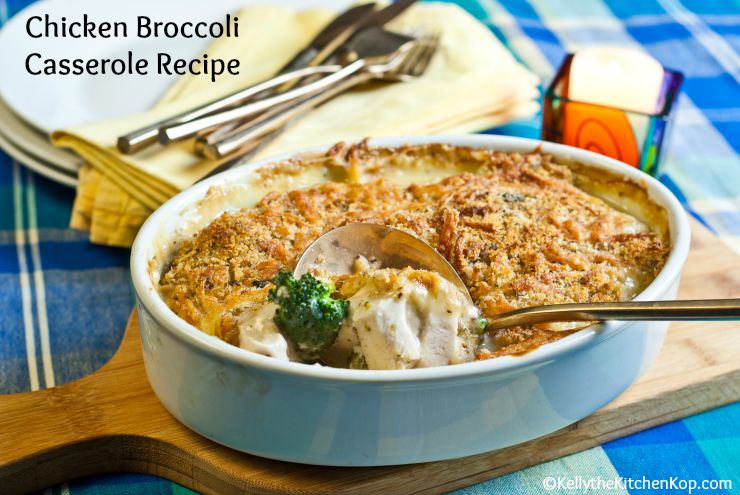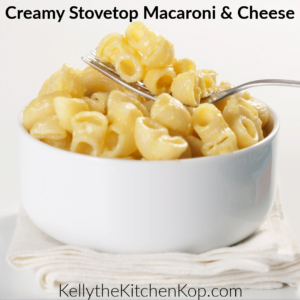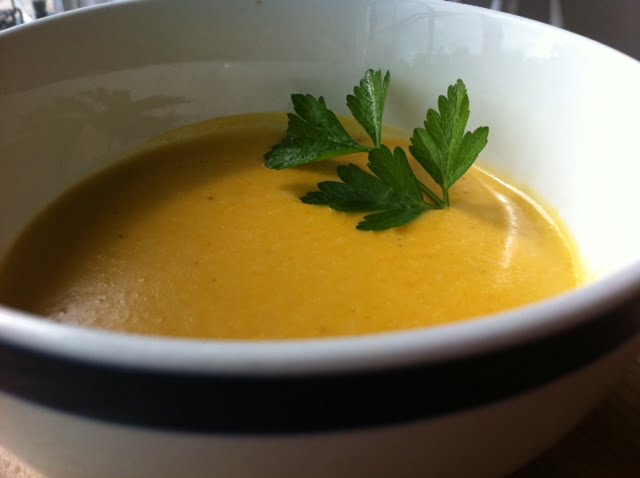 The next ideas wouldn't work with the broth, obviously, and maybe only the smoothies for the veg powders, but these would all be great for slipping in the dairy, eggs, collagen, and colostrum though: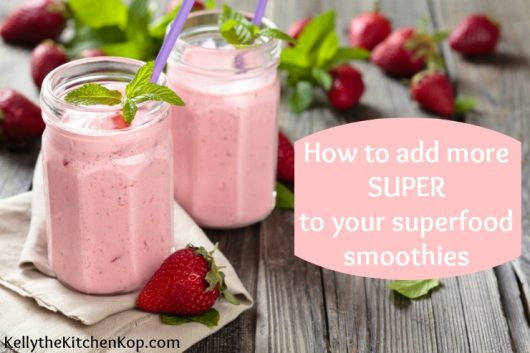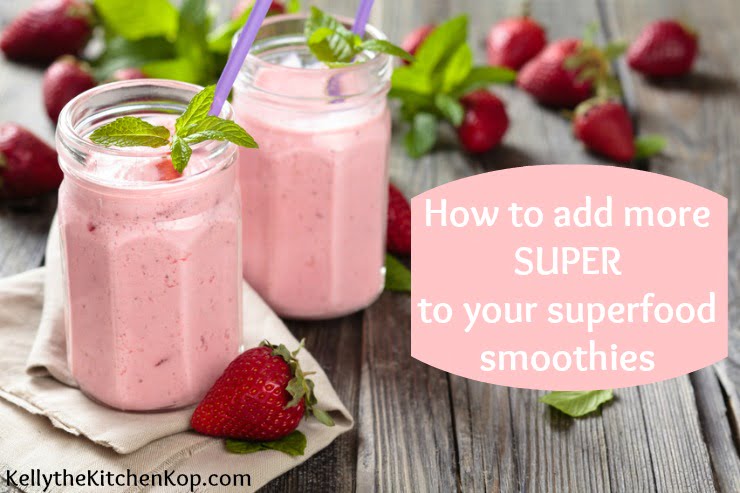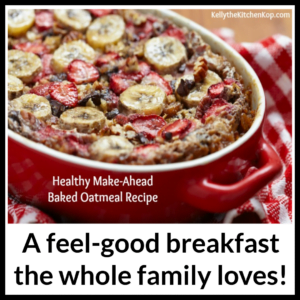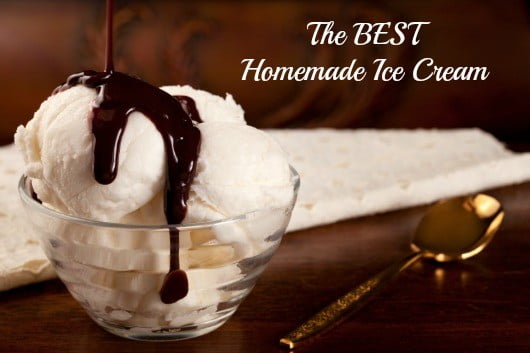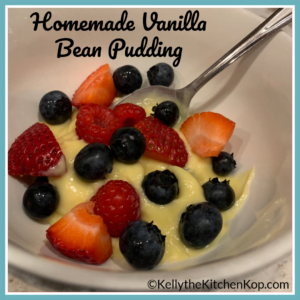 Switch it up, experiment, and see what works for your family!
***Check out this creamy broccoli soup post where I'll show you a recipe example including exact amounts and how I got ALL of the above superfoods into one recipe!
Do you make the following healthy habits part of your real food diet too I hope?
More you might like:
Organ meat posts: