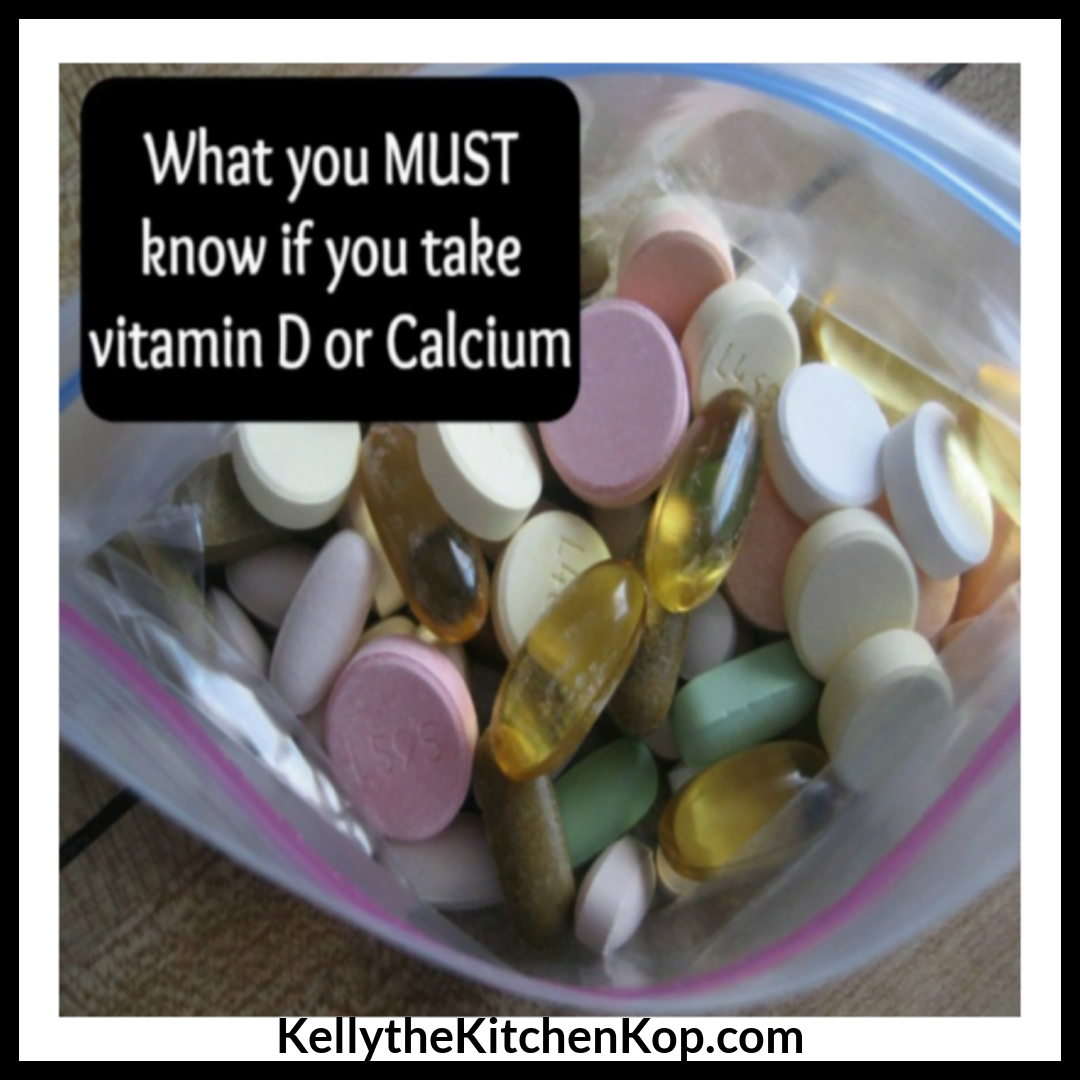 Are You Taking Vitamin D or Calcium?
Concerns about wrinkles, your skin tone as you age, excess tartar on your teeth, and menopausal symptoms may not seem important to you, but it's dangerous not to know the following information because it also relates strongly to more serious issues like hardening of the arteries/heart disease, diabetes, dementia, gallstones and kidney stones, dental health, osteoporosis, male fertility, and growing healthy kids.  Not to mention your overall health as you age — make sure your parents are aware of this info!  AND if you are on blood thinners — you need to know more about all of this too.
I know that sounds like a HUGE range of random topics, but it's all related, and it's ESPECIALLY important if you're taking vitamin D or calcium.
***Don't worry, I added a bottom-line one-paragraph version of this post for you below if you don't have time to read all 4780 words here.  OR at the bottom of the post is a print button if you'd rather read that way.
HUGE Reminder:
As you know, I'm not a doctor or anywhere close.  Use our own judgment and do your own research after reading below.
Two notes before we go on:
I've been working on this post for months and tried to narrow it down into simple bite-sized chunks of information, but there's a lot here.  So as always, I am bolding or using bullets in the highlights below so you can more easily skim if that's your thing.  (I'm a skimmer too, we're all busy!)
***BUT if even skimming isn't fast enough, here's the bottom line:
If you're taking vitamin D or Calcium supplements (and by the way, no one should actually be taking calcium), you absolutely must also take the right amounts and the right kind of vitamin K2, along with eating enough healthy fats in your diet, or else you're at a MUCH higher risk for osteoporosis and heart disease, and other "typical" aging issues.  Even if you are NOT taking either of those supplements, pretty much everyone is deficient in this super-nutrient which plays an important role in your body for preventing disease and helping you age well, because it's very difficult to get enough in our food even if you eat a healthy diet.  K2 is the CALCIUM POLICE, it tells the calcium where to go in your body, so instead of building up in your arteries or causing kidney or gall stones, it goes to your bones where it needs to be!  K2 is also especially important for growing kids.  Here's the only kind of K2 I will take, otherwise it's just a waste of money.  The reasons why are below, along with a deeper explanation, but that's your super fast version.  You're welcome.  🙂
***Get a discount on the K2 at that link with the code KOP (if you order 3 or more, it's an even better deal than their auto-ship option + you'll get free shipping!), and you can use that same code for a discount on this Vitamin D that I take.
YOU have to know this important information, because most likely your doctor does NOT…
I've told you how I went to a natural doctor a couple years ago to get tested for any deficiencies as I head into menopause, and I also had my first thermogram there.  At the time she found that I was low in vitamin D so she put me on a supplement.  (I wasn't familiar with the kind she put me on, so I take this one instead.)  I had already learned from this post about the vital importance of K2 when taking vitamin D, so I asked her, "Do you put your patients on K2 whenever you put them on vitamin D?"  Her reply, "Ohhhh yeah, I probably should…"
I really liked her overall, but this surprised me.  
Once I reminded her, she agreed it was probably a good idea, yet it's not the normal protocol.  And this was a more natural-leaning doctor!  When I went to our conventional doc last month and he was checking my D levels, I asked him the same thing and his reply was, "What's vitamin K2?  I'm familiar with regular vitamin K for clotting, but not K2."  I was so shocked that of course all of this escaped my mind at that moment and I could only say, "You definitely need to research it."
No surprise, Weston A. Price knew what most doctors today don't:
Vitamin K2 is now known to be the "Activator X" super-nutrient that Weston A. Price found prevalent in foods in the healthiest traditional cultures that he studied, which he wrote about in this book:  Nutrition and Physical Degeneration.
A growing body of published research confirms Dr. Price's discoveries, namely that:
 Vitamin K2 is important for the utilization of minerals, protects against tooth decay, supports growth and development, is involved in normal reproduction, protects against calcification of the arteries leading to heart disease, and is a major component of the brain.   (Source)
Vitamin K2 and the Calcium Paradox
Call me a geek if you want to, but I loved. this. book:  Vitamin K2 and the Calcium Paradox:  The Little Known Vitamin that can Save Your Life.  Don't we all love finding something that causes light bulbs to go off in our brain and everything just clicks?!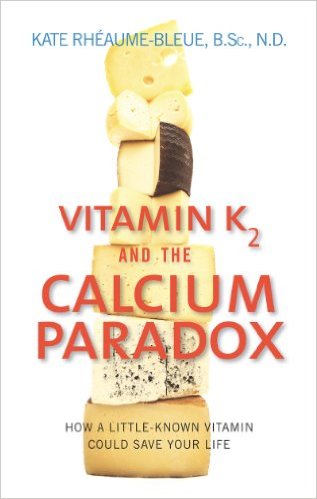 I had trouble narrowing down the parts I wanted to share with you, so without giving away the whole book I'll add some excerpts here, but if this topic grabs you like it did me, you may want to just order a copy because you'll want to underline a lot anyway:
For many seniors, a hip fracture marks the beginning of a long, complicated decline in health from which there is no recovery, they are a leading cause of disability in this age group.
Half of women over the age of 50 will experience a fracture due to diminished bone density.  1 in 8 men over the age of 70 will develop osteoporosis associated with a drop in testosterone that occurs around that age.
There are no symptoms in the early stages of osteoporosis, often the first sign is a bone fracture due to little or no trauma.
Over time, osteoporosis can rob you of your posture.  (How many seniors do you see humped over?!)
The very problem you are trying to stave off by taking calcium supplements predisposes you to having that calcium land in your arteries.  Calcium is dangerously collecting in blood vessels while our bones are starving for the mineral that is so close by. (I'm thinking of the otherwise healthy people you hear about who drop-dead of heart attacks!  I wonder how many were taking Calcium?  Again, find out why nobody should be taking calcium supplements anyway.)
This, in  a nutshell, is the Calcium Paradox:  a mysterious, concurrent calcium deficiency (in the skeleton) and calcium excess (in the arteries) that underlies two major health concerns of our time:  osteoporosis and heart disease.
Vitamin K2 is the key to putting calcium back in its place to remedy this calcium conundrum.
Most doctors rely on osteoporosis drugs, but one of those drugs actually increases the risk of bone fracture, and another has been linked to rotting of the jaw bone.
In the first few years after menopause, women often experience a rapid loss of bone tissue due to lower estrogen, which has bone-protective effects.  Osteoporosis is ultimately a product of how much peak bone mass you can accumulate by age 20 and how much of it you can keep after menopause.  Both of those factors are governed by vitamin K2.  (Studies show that menopausal and postmenopausal women have a higher need for K2, so taking 240 micrograms of MK-7 daily is a particularly good idea for women who are facing the big change.)
Coronary artery disease (CHD) refers to a narrowing of the blood vessels that supply blood and oxygen to the heart.  This narrowing is caused by atherosclerosis, a buildup of calcium-laden plaque that slowly clogs one or more of the coronary arteries, or any artery in the body.
Although the lipid hypothesis, the notion that saturated fat and cholesterol cause heart disease, has been largely debunked in scientific literature, it remains entrenched in popular nutrition dogma.  Depending on your current awareness of the causes of heart disease, you will be pleasantly surprised or completely horrified by the list of foods high in heart-healthy K2.  Let's just say that the French Paradox–the supposed contradiction between a rich, fatty diet and low heart disease rate–isn't such a paradox after all.  The shocking truth is that many of those rich, fatty "sin" foods are abundant in K2, the only vitamin known to prevent and reverse atherosclerosis.
It's possible that the soaring popularity of vitamin D might actually be compounding the problem.  Under certain circumstances, vitamin D increases arterial calcification.  Vitamin D specifically accelerates the accumulation of arterial calcification in vitamin K2-deficient conditions.
Certainly vitamin D and calcium supplementation together have been shown to increase bone density better than either one alone. However, once calcium is absorbed into the blood stream, vitamin D has no power over what happens to it, which is a potentially bad thing for heart health.  Some calcium might find its way into your bones, but more of it might wind up in your arteries.  Vitamin K2 tips the balance in favor of bone and artery health by putting calcium in its place.
This book doesn't dethrone vitamin D, in fact, it adds to the growing list of vitamin D benefits by placing it squarely in the "heart-healthy" category–as long as you take it with vitamin K2.
In the words of fat-soluble-vitamin expert Chris Masterjohn, "If there is one, single most important shortcoming in the research investigating the toxicity of vitamin D in humans, it is that despite decades of controlled animal experiments showing that each of the fat-soluble vitamins protects against the toxicity of the others, research in humans continues to address the toxicity of vitamin D as if its actions were independent of vitamins A, E and K."  The same can be said of vitamin A.
The toxic symptoms of excess vitamin D intake can be summarized with two words:  inappropriate calcification.  Too much vitamin D leads to excess calcium in the blood and urine, kidney stones (yikes, I don't ever want to go through THAT again!), soft tissue calcification and softening of bones, called osteomalacia.  This sounds like the Calcium Paradox, doesn't it?  That's because increasing vitamin D amplifies the body's need for K2.  
In addition to building bone density, osteocalcin, produced by our bones and teeth, plays some unexpected roles in health.  For example, new research shows that osteocalcin acts as a hormone that causes the pancreas to secrete more insulin and increases sensitivity to insulin at the cellular level.  Insensitivity to insulin (also called insulin resistance) is at the heart of the epidemic of obesity and type 2 diabetes that now plagues the Western world.  This new understanding of osteocalcin confirms that our skeleton is not just inert scaffolding.  It is an endocrine gland that plays a role in the prevention of diabetes.  More to the point, vitamin K2, essential for osteocalcin to function, is likely a critical nutrient in preventing and treating type 2 diabetes.
If you're on blood thinning medications, you need to read this book for more information and then talk to your doctor, because the surprising long-term side effect of these drugs is an unsafe buildup in your arteries and loss of bone density, and taking K2 may prevent this, but just the suggestion would make your hematologist flip their lid, so read the book, then talk to them FIRST.  "Make sure your doctor is up to date with the most current information about K vitamins before they balk at the idea of your taking vitamin K2." 
It was too much to add here, but K2 plays a role in male fertility too, so don't miss that part in the book as well.  And there also is much more about vitamin A, D, E and K in the book that I couldn't fit here, FYI.
It seems rather suspicious to say, as I have, that almost everyone is deficient in vitamin K2, doesn't it?  After all, since a vitamin deficiency depends on dietary intake, its prevalence should vary with in a population of individuals who have varying diets.  And in theory it does–unless something happens to the food supply of the entire population that makes it almost impossible to get that nutrient.  And that has been the fate of vitamin K2.  It was once abundance in our diet, but in our efforts to modernize food production for higher yields from smaller areas, we inadvertently eliminated this critical nutrient from our diet.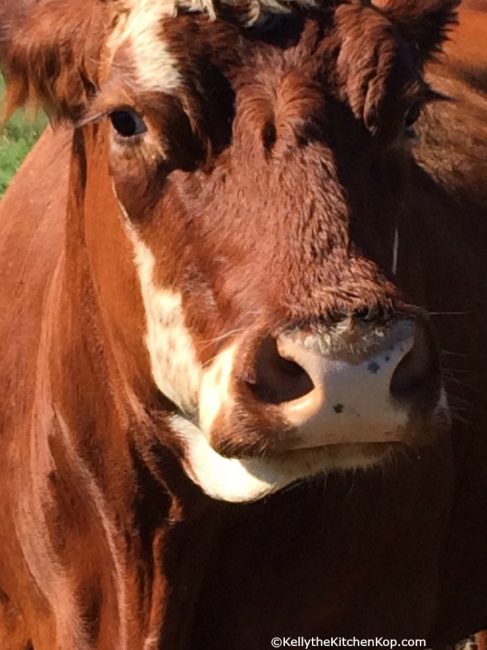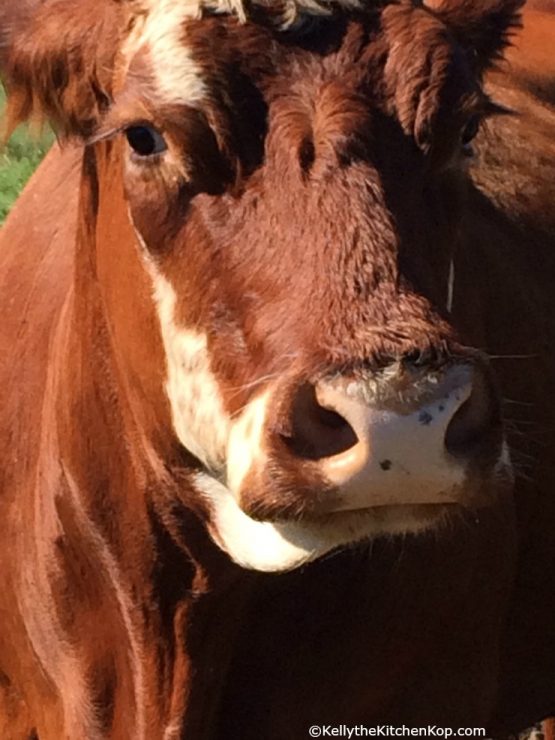 What is common to farming and hunting–the reason we consume animal-origin foods at all–is that it allows humans to profit, in a nutritional sense, from the sun's energy and the soil's minerals.  These elements are captured by photosynthetic plants, then consumed and metabolized by creatures that are capable of doing so efficiently.  During this process, animals conveniently transform the nutrients in these plants into forms that are more bioavailable to us humans.  The nutrient content of meat, eggs and dairy products is a direct result of the composition of the animals' diet.  In a very real sense then, we are not just what we eat; we are what our animals eat.  
If we look back as little as 100 years, we would find that the vast majority of livestock did roam freely on green pastures.  When animals grazed on pasture, vitamin K2 was abundant in our food supply.  Now we consume large quantities of the mass-produced versions of the foods that used to contain vitamin K2, but we are starving for this nutrient they no longer contain.
Pasture-raised hens' eggs have a yolk that is always much deeper and darker in color than a conventional egg.  At certain times of the year (there's a natural, seasonal variation), this color reaches a startling shade of deep, golden orange.  That's literally nutritional gold–and you can expect it to have more heart-healthy K2.  (Read:  Which eggs should you eat?)
The best way to get vitamin K2 is eating natto, a food made of Japanese fermented soybeans.  It smells like old gym socks, and is held together by gobs of stringy mucus and contains enough K2 per serving to prevent hip fracture and heart disease.  It's hard to find and even harder to like.  What's more, there's finally some good news for vegans here:  although in the Western diet, K2 would traditionally have been obtained from animal foods, the introduction of natto does offer one plant-based source of this nutrient.
If you can't stomach natto and can only eat so much goose liver pate or aged Dutch gouda (the best foods to get it in), it's time to talk supplements.  (Here's the best K2 supplement.)
If the label doesn't specify, not even in the fine print, exactly what type of vitamin K is in the supplement, don't buy it.  If you can't tell what type of K you are buying, you can't know if the dose is appropriate–don't assume the manufacturer got it right.
Vitamin K2 has no known toxicity levels.
Next I listened to an interview with research microbiologist, Kiran Krishnan
You can watch the whole interview below, but again, I took notes and will add highlights here in case you have trouble finding time to listen to/watch podcasts like I do:
Vitamin K-1 is the clotting vitamin, the one that's responsible for helping to clot blood, and also the one that you have to be careful about ingesting if you're on Coumadin or Heparin or other blood thinner meds. Vitamin K-1 is also the one that you will find in regular multivitamin supplements.  This is not the same as K2.
Due to how many statin drugs are prescribed for high cholesterol (read:  Do Statins Make You Stupid?), and since most people don't get enough sun, or if they do, they don't get enough cholesterol so the sun can convert that into vitamin D, this creates vitamin D deficiencies, so now it's being prescribed at high prescription levels.  All the fat soluble vitamins work together, A, D, E, and K, they each perform thousands and thousands of reactions in the body, and each one is dependent on the other, so excessive D depletes K2 which put you at risk…
Osteoporosis, senile dementia, certain cancers, diabetes, wrinkles, low energy, brittle nails and hair, changes in skin tone as we age, and even scarier:  hardening of the arteries leading to cardiovascular disease, these are all related to low K2.
Listen to the full interview below, around the 25 minute mark, if someone you love has issues with their prostate, with liver infections or liver cancer, and about possibly reversing ALS or Parkinson's disease related to K2 deficiencies.
K2 plays a huge role in your chances to get diabetes, and in your insulin sensitivity.
Natto has huge amounts of K2-7 and is used in Japan to treat senile dementia.
In the Western world we just do not get K2 no matter how good your whole foods diet is, and it plays such a huge role in so many parts of our body functions.
Athletes and everyone really should also be taking K2 because it increases your cardiac output /heart function in the amount of oxygen that's getting pumped to your body.
Minute 17 talks about the study that was done that showed that vitamin K2 cut the number of heart incidents in half in those who took it!  And in cultures where they eat natto, like Japan, there are much much less incidences of these diseases.
If you take calcium as a menopausal or perimenopausal or postmenopausal woman, it doubles your chances of heart disease if not taking it along with vitamin D and K2!
It's difficult to get enough K2 in your diet unless you eat a lot of natto, organ meats, or certain fermented cheeses.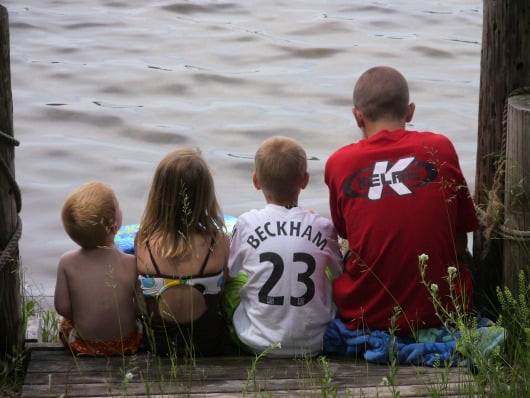 Since kids are growing, they have eight times the amount of bone turnover that adults do, so they need K2 even more for stronger bones and to prevent fractures.  You only have until you're 25 or 30 to build to your peak bone mass!
Which Foods is Vitamin K2 in?
Certain cheeses, gouda is a good source, however I'm assuming not many of us eat it every day.
The highest natural source is in natto, as mentioned above, but do you know anyone who eats natto?
Organ meats from pastured animals is a good source, but most of us don't get enough of that either (I take a liver supplement daily and also sneak it into our diets like this:  the BEST way to get your kids to eat liver.)
Some K2 is in grassfed butter , pastured egg yolks, ghee, and pastured meats.
Note that it's difficult to get enough of the K2 we need from foods nowadays, especially since factory farms became more prevalent and most people are not eating enough (or any) pastured foods!

Which Vitamin K2 Should You Take?!
I've told you about my favorite probiotic (read:  Is My Probiotic Really Helping or am I Wasting Money? 5 Ways to Know For Sure), and the same company, who is diligent about research before putting them out their products to the public, have developed the best K2 supplement.  I asked Kiran Krishnan, the research microbiologist behind it, for a quick and simple explanation of why it's better than anything else out there.
Again, just to be clear:  remember I'm not a doctor, and you may want to consult a medical professional before going on something new.
Also note that this K2 does have some K1 as well and here's why (from the company):  "One of the reasons we included K1 in our formulation is because if the liver recognizes the K2 without the K1, the liver will likely sequester the K2 and not allow the K2 to be released into the tissues where it belongs. By adding the K1, the liver will sequester the K1 and allow the K2 to be released."
Here are the 4 biggest reasons to take this K2:
1. Natural form:  It is produced through fermentation of bacillus sp., and is the same K2 found in natto.
2. You actually get everything you paid for:  Without stability, it makes no difference what you take. K2 is very sensitive to light and heat, so it has to be formulated it in a way that can withstand bottling and encapsulating process so it doesn't lose its potency. We sell natural K2-7 as a prescription drug in over a dozen countries (which means higher standards), thus we have done extensive stability work to ensure proper, clinical dosing. Also it has the highest potency and you'll be getting all of it because it has not been damaged by the light & heat.  No other supplements in the US have done this. Based on our testing and even testing from organizations like Consumer Labs, the majority of K2 supplements out on the market have virtually no stability. One doctor product we tested claimed to have 50mcg of K2-7 per serving, but 2 months after manufacturing it was less than 9mcg — it degrades quite fast. We have proven 2 year stability on our K2. So, it is important to be able to feel confident that you are getting the full dose of K2 when you are taking a supplement.
3. Proper amount of K2 per serving:  Outside of stability, we are the only appropriate dose of MK-7 out there. Pharmacokinetic studies indicate that 320 mcg so far is the ideal dose to get the most carboxylation out of K2. We have also shown that our 320mcg dose gives major cardiac output benefits and mitochondrial benefits as well. With all that in mind, there is no reason to be taking a lower dose.
4. The right co-factors are in WITH this K2:  Lastly, we have the important co-factors. Without zinc, magnesium and boron, K2 does not function optimally and people tend to be deficient in those co-factors. Thus we have put those in as well to ensure bioavailability and bioaccessibility.
(And again, if you order 3 or more at that link with the code KOP, it's an even better deal than their auto-ship option + you'll get free shipping!)
MK-4 vs. MK-7?
You may know that there are 2 kinds of vitamin K2, MK-4 and MK-7.  Kiran explains (we're going to get real geeky here!) the main reasons why MK-7 is a far, far better supplement than MK-4:
When others promote MK-4, they typically cite the Japanese drug studies on MK-4 (which is a prescription drug in Japan) and state that because MK-4 has been studied in Japan, it is the ideal supplement. First, there are vast differences between the MK-4 used in supplements and the MK-4 manufactured as a drug and used in the Japanese drug studies. When a compound is produced as a prescription drug, it has to be chirally pure and free of enantiomers. MK-4 has 3-4 chiral centers which means when it is synthesized you end up getting up to 16 different version of the molecule, that is a standard racemic mixture. In supplements, that racemic mixture is not separated to yield a pure enantiomer as that is a very costly process. So what you get is a racemic mixture of 16 different versions of MK-4. Of the 16 versions, only 1 likely does the same job as natural MK-4 from organ mean and animal fat. The other 15 versions either don't do anything, or worse, can cause interference or harm. When the Japanese pharma companies produce it, they have to separate out the 16 enantiomers and process a chirally pure compound, that is standard now in any drug synthesis because enantiomers of compounds have proven to be toxic in many cases.  So, if they use synthetic supplement version MK-4, they are taking a big risk in at best having lower efficacy, but at worst having toxicity. Additionally, when a compound is synthetic, the background of the final product is considered to be "contamination" since it's filled with chemical intermediates, solvent residues, etc. Supplement manufacturers of MK-4 do not characterize this background. A MK-4 raw material powder may have a concentration of 10,000ppm or even 100,000ppm, the question becomes, what is the other 90% of the material? Companies are not making 100% pure MK-4, so there is some chemical background. In drug manufacturing you have to isolate each peak in the background and run it through safety and tox to see if any of the background compounds have negative effects since these are just random chemicals. In supplements, they don't do that. So you have no idea what the other 50-90% of the powder you are consuming is. The FDA is also very clear on this that synthetic versions of compounds are not bioequivalent to the natural versions, primarily due to the chirality and the impurities in the synthetic versions.
Here is another question to ask, if you are attempting to get MK-4 in a supplement to mimic getting it from nature where you would consume in animals organs or fat, where did the animal get the MK-4?  Did a cow eat another cow's organs and fat to get its MK-4? No! The cow consumed carbohydrates that were converted to MK-7 by its intestinal bacteria, which it absorbed and then its own body converted the MK-7 into MK-4 and thus you find Mk-4 in the cows' system. This is the natural way to get MK-4, you consume MK-7 and your body converts it to MK-4. You can get all the MK-4 you want by taking in MK-7 as your body makes the conversion. The benefit of this is that the half life of MK-7 is 72 hours vs. 3-4 hours for MK-4. So its very hard to build up good, stable serum levels of MK in the body by taking MK-4. MK-7 is the long acting, storage form and the body converts what it needs to MK-4 anyway. MK-7 has far better bioavailability as well.  Lastly, in our new research on K2 and mitochondria activation, we do not see the same effect with MK-4, MK-7 seems to be the potent mitochondria stimulator.
Here are some articles/papers:
Here is a study by Sato et al comparing MK-4 and MK-7 in terms of bioavailability for building serum level and getting extrahepatic function; they concluded "that MK-4 present in food does not contribute to the vitamin K status as measured by serum vitamin K levels. MK-7, however significantly increases serum MK-7 levels and therefore may be of particular importance for extrahepatic tissues.":  Comparison of menaquinone-4 and menaquinone-7 bioavailability in healthy women.
Listen to the K2 interview with research microbiologist, Kiran Krishnan (plays after the ad):
Here's another more recent interview I did with Kiran (plays after the ad):
Are You Taking Vitamin D or Calcium?
If you're taking vitamin D or calcium, did your doctor also put you on a K2 supplement?  Do you think they understand the way all of the fat soluble vitamins need each other to work together?  Please comment and let us know, and if you'd also share this post using the buttons below, I'd be super grateful since I spent so much time on it.  Thanks!   🙂
One more thing about kidney stones…
Did you know that green veggies like spinach, chard and others shouldn't be eaten raw, such as in a green smoothie, because they contain oxalic acid, which blocks mineral absorption?  Oxalic acid is reduced by cooking, though, so just give it a light steam before you toss it into your smoothies, it is also reduced some by lemon juice, so if you do have it keep that in mind.  OR get this nutrient-dense, organic, low-oxalate green powder for your smoothies!  ***Read more about the connection between oxalic acid and kidney stones here.  ***And by the way, a healthy gut can mitigate some of the negative effects of oxalates.
More related posts and info you might be interested in: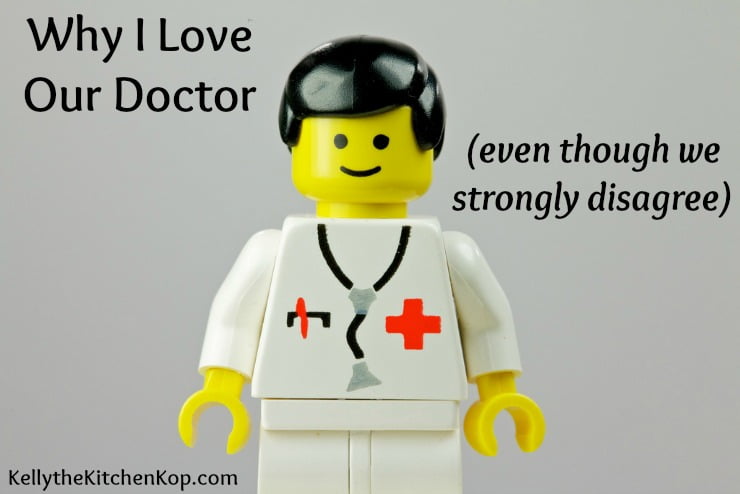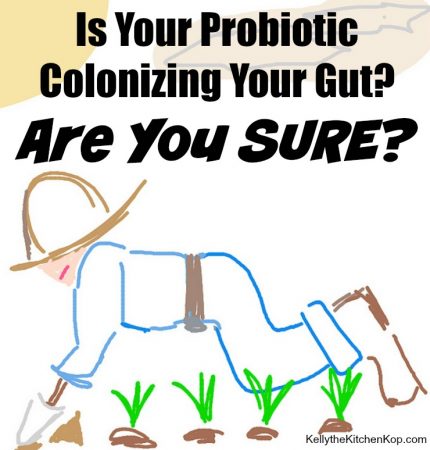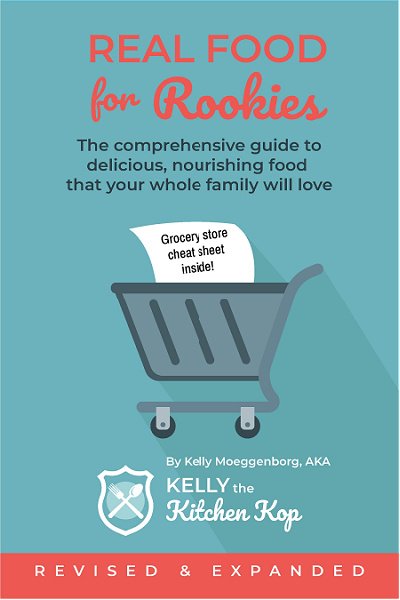 photo credits: top photo