Hi, I'm Kelly
I'm a homeschooling Mom from Michigan, and I've helped hundreds of thousands of readers since 2007 by sharing real food recipes and the TRUTH about food and health.
Quick Links Before Jumping to more of the Kitchen Kop Story Below…

My book is available here:  Real Food for Rookies!

Advertising information —

 If you are inquiring about advertising on this site or sponsorship opportunities, please email me with "ADVERTISING" in the subject line along with a brief idea of how you'd like to work together and I'll get back to you with rates and availability:  Kelly@KellytheKitchenkop.com.
See which FREE bonuses you get when you sign up for Kitchen Kop emails:  click here!
Information on Guest Posting or link requests  (I do not accept unsolicited guest posts or link requests, so please do not email me!)
The Power of Real Food
"The food you eat can be either the safest and most powerful form of medicine, or the slowest form of poison." – Dr. Ann Wigmore, ND
"Let food be thy medicine and medicine be thy food." – Hippocrates
I know you want to feel better and get better. You want to feed your family well without breaking the bank or sacrificing all of your time. You want to know how to make a healthy lifestyle work without becoming a slave to it.  I can't wait to help you learn about the power of real food and natural living.
When I began my real food journey in 2004 I felt constantly overwhelmed, and back then there was very little information online to help.  It's a LOT more doable these days, and I'm here to make it even easier for you so there's no need to stumble along like I did.  Beginners start here.  🙂
The Kitchen Kop Community
I created the Kelly the Kitchen Kop blog to support your real food lifestyle — getting there, or getting out of a rut.  You really can attain a clean diet that nourishes you the way food is meant to nourish. You can feel the well-being your body and mind are meant to feel. Any real foodie will tell you that this lifestyle can make all the difference in your life and in the lives of those you love! Whatever your experience level with traditional food choices, you will find support and resources here. I can't wait to help you move along on your journey without pressure or judgment.  Click here and see all that's available to help you when you sign up for Kitchen Kop emails — there you'll find a whole library of videos, free printables, and more.
My Journey
How did I become a Kitchen Kop?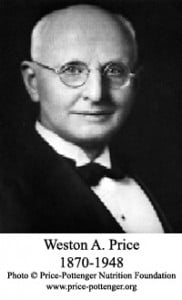 After a long-time love affair with convenience foods, I discovered the Weston A. Price Foundation in 2004 and was FLOORED at what I learned about our food supply and how it was making us sick, causing our kids to misbehave or struggle with learning, and often making us infertile, too. The changes I made weren't always easy, but they transformed our family.  We're now much healthier and rarely sick.  Experiencing firsthand the power of real food, I began passionately researching how to eat and live better. On January 1st, 2008, I launched Kelly the Kitchen Kop, a blog that I strive to keep upbeat and entertaining, yet packed with information that is quite often politically incorrect.  I've enjoyed drawing from my family's experiences with Real Food in order to share knowledge and inspiration to eat and live better.  I especially love interacting with all of you these past years, and I've learned so much from you, too!  Read more about my "food conversion" here.
More than a Blogger…
From my home near Grand Rapids, Michigan, where I live with my husband of 30 years, I'm a Mom to 4 great kids and besides blogging I also…
Develop free resources so I can continue to help you be well!  Such as free printable guides and an online class with videos and interviews with real food rockstars.  It's called, Real Food for Rookies.  Find all of that here.
I also promote my book, Real Food for Rookies, to help those of you who feel overwhelmed the way I used to!
More than a Foodie…
The source of greatest nourishment in my life is not food, but faith. I am a Catholic Christian—I love Jesus and try my best to follow Him daily.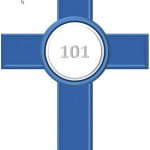 Check out my other blog, "Christianity 101", to read my conversion story and for answers to basic questions about Christianity.  This blog explores aspects of faith that always confused me before I knew God better, things I was too embarrassed to ask because I thought "everyone" was supposed to already know.  If there's a topic I haven't covered on Christianity 101 that you've always wondered about or just don't "get," contact me and I'll try to include it.  (Kelly@KellytheKitchenKop.com.)  And don't worry—I won't use your name.
Kitchen Kop Goodies
Don't miss any posts – follow the Kitchen Kop blog via email by clicking here and you'll get access to loads of free bonuses.  🙂
More Places We Can Connect
More
Media Appearances/Press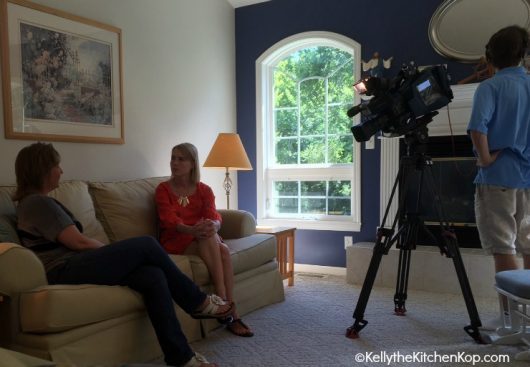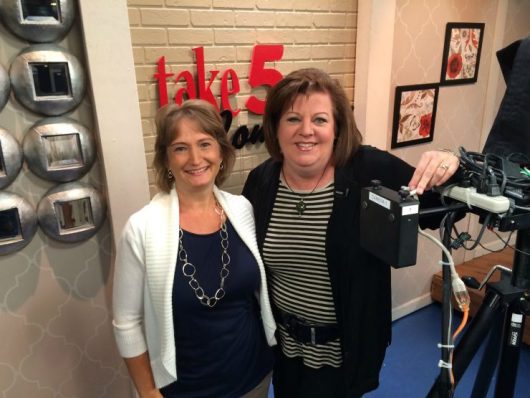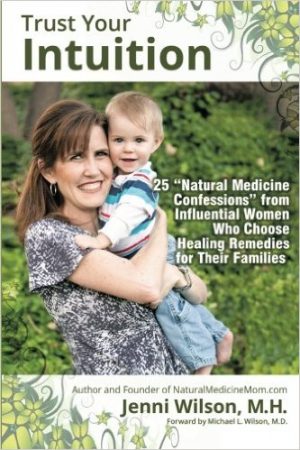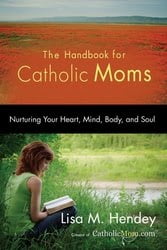 What People are Saying about Kelly the Kitchen Kop
I love your blog — it's like my encyclopedia for real food!!"
–Amanda from OhAmanda.com
If you have not seen the KellytheKitchenKop.com blog then you are missing out on one of the premiere bloggers on healthy cooking, traditional foods and really all things related to nutrition and health."
—Jimmy Moore from the Livin' La Vida Low-Carb
More from blog readers/commenters:
"A little less than a year ago, your post saved my life. It was found by my boyfriend after much research and lead us to the answers to healing all of my health problems. I wanted to thank you and let you know how grateful I am to you for writing about Leaky Gut and it's symptoms. Thank you for doing everything the doctors could not, for giving me answers, and hope. I am happy and healed and now spreading the word about Leaky Gut."
"Kelly, I've learned so much from you and I am grateful. I have eliminated all the bad oils from my diet and have gone as far to make my own bone broth and I even drink raw milk. My stomach is no longer in constant pain and the diarrhea is gone."
"I just wanted to thank you for the information you send out and post on your blog. I subscribe to MANY blogs, all traditional food and helpful 'natural' blogs that I love. Something about your blog really stands out though. It's very smart, simple, and easy to relate to. It's not extreme like some and it's practical from a traditional food sense."
"You are – for so many reasons – one of my most trusted online sources. You tell it like it is, you keep it very real, you're not a drama queen or histrionic about stuff, you just put it out there. I have shared SO MANY of your articles and posts. I read a ton of blogs and I am here to tell you that you have somehow found the secret to be whatever it is to be very successful. I feel like I know you. 🙂 Thank you for all of your phenomenal effort."
"There is one blog I will not EVER unsubscribe from and that is Kelly the Kitchen Kop. When I recommend real food blogs, you are the one! I do find your site easy to navigate. But most of all I find you are a real person and it comes through your posts. I like that!!! Plus you are the first person who taught me about real food. It just so happened I found you on CatholicMom.com.  Thanks for all you do for everyone.  Thank you for helping our family see the truth. I like your rants because I, too, like to rant!"
"I love all your posts & love being on the email list. Thank you for all you do! In a way, you are saving lives :)"
"I just love this blog! You aren't afraid to talk about the Good, the Bad or the Icky… Apparently!! LOL. And I love that you always seem to have a positive spin on things. (At least as much as possible! Some things just make me mad, too, and it's hard to be positive about it all!)…I just want to say THANK YOU for doing what you do, the way you do it! Honesty and Positivity go a long way!! Keep up the GOOD WORK here!!!"
"Thank you for sharing your life!"
"Your site has been a fantastic inspiration to me. I started reading your site a few months before my daughter started eating solid food. She is almost 2 1/2 years old now and is super healthy with no health concerns. My journey has been very enriched and made easier with the information you have provided. Thanks so much!"
Just Got Here?
Scroll down through these post archives to find whatever might interest you:  Kitchen Kop Archives.
My "official" bio:
Kelly had a "food transformation" in 2004 after a long-time love affair with convenience foods.  She began passionately researching how to eat and live better, and in late 2007, the 'politically incorrect' Kelly the Kitchen Kop blog was born.  She now loves to help others with the knowledge she has gained from her own family's transition to Real Food.  In addition to blogging, she teaches an online class called, Real Food for Rookies and also check out her book with the same name: Real Food for Rookies.  Kelly lives in a small town near Grand Rapids, Michigan with her husband of 29 years and is a former Weston Price chapter leader.  As if life wasn't crazy enough, she also homeschools three of their children, with their eldest graduated from college and on his own.

Shorter bio:
Kelly has passionately researched how to eat and live better since the day she was FLOORED with the truth over a decade ago about the food available to us today. She lives in a small town near Grand Rapids, Michigan and is a wife, a homeschooling Mom, a blogger at KellytheKitchenKop.com, author of Real Food for Rookies and she teaches an online class with the same name, Real Food for Rookies.