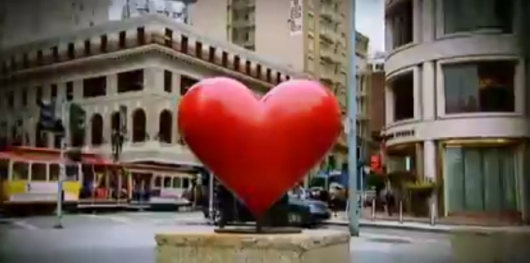 Questions about cholesterol may be yesterday's dilemma for you.  
If you already get the whole real-foodie thing and know better than eating junk fats like soybean or canola oil, Crisco, or other fake "foods" (read more about healthy fats here), would you share this with your friends or family members who don't yet know what to believe?
The "biggest nutrition fiasco of our times"?
"Bad science started it. Careless government latched onto it. Profit-hungry pharmaceutical companies perpetuated it. Misguided, overloaded medical practitioners accepted it. Opportunistic food manufacturers made fortunes off it. And the health of our nation crumbled because of it."  (Source)
The Biggest MYTH in Medical History:
The following are a few excerpts from the video…
Dr. Eades:  "You very seldom see the words 'saturated fat' in the public press unless it's with the words 'artery-clogging', it's like it's all one term, 'artery-clogging saturated fats'.  That's not science, that's marketing."
"Two ambitious trials costing over 250 billion, involving hundreds of thousands of patients, both failed to prove that lowering saturated fat could reduce your risk of dying from a heart attack."
Gary Taubes:  "The way the authorities responded to this was to claim that they must've done the study wrong."
Dr. Sinatra:  "I used to be the poster boy for the drug companies, when I was chief of cardiology, I used to write for statins all the time!  I really believed in the cholesterol theory for heart disease…
Blaming cholesterol for causing heart disease is like blaming firemen for causing fires, because they're always at the scene.  
Only oxidized cholesterol is inflammatory.  The inflammatory theory of heart disease is more accepted, but the general cardiovascular community is still more focused on cholesterol, they need to focus more on inflammation.  We've placed all this emphasis on cholesterol and taken it off sugar and that's the problem, then you're getting more insulin responses, and we know that insulin is the number one indicator for inducing what we call inflammation in the blood vessels."
Dr. Bowden:  "Sugar is far more damaging to the heart than fat ever was, and we're beginning to see this now.  This focus on cholesterol has been incredibly destructive because then we haven't looked at these real promoters of heart disease, inflammation, oxidative damage, sugar in the diet, and number one with a bullet:  stress…
After the age of 47 high cholesterol is probably protective, the people who had the highest cholesterol lived the longest; much to the amazement of a lot of the researchers, people who ate the most cholesterol, ate the most fat, actually weighed less and were the most active."
Dr. Curtis:  "Once I got into the cardiology field itself, I was seeing people with heart attacks that had cholesterol all over the place. High cholesterol, low cholesterol, it didn't seem to matter…
Quite frankly, given the certainty with which we were taught this, it surprised me to find out how poor the evidence was, virtually non-existent…
Your body manufactures 80-90% of your cholesterol, really very little of it comes from the diet.  Most people seem to have a genetically preset level for the cholesterol in the body, it may be in a range, but they'll generally stay in that range, so if somebody cuts all the cholesterol out of the diet, their body will just make more to stay in that range."
More to check out: