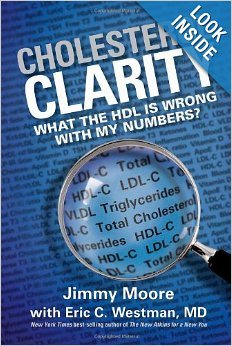 My Husband Just Had Quadruple Bypass Surgery – NOW Should We Avoid Fat?!  What is *really* the best diet for heart disease?
The other day the following email came to my inbox and I'd love to know what advice and encouragement YOU would share with this reader…
I know what my advice would be, which you could probably guess, but one thing is for sure, I certainly wouldn't follow the guidelines that they came home with from the hospital!   (See those below…)
***First and foremost, each person has to do their own research and decide for themselves.  I'm not a doctor, and there is a LOT I don't know.  Keep that in mind as you read this…
Dear Kelly,

If you have time, I hope you will be able to offer me some encouragement.  

My husband (DH) and I were on our way to an appointment with our insurance agent a year ago.  On the way over there, he remarked, "I want you to put me on a healthy diet."  Puzzled, I replied, "Ok.  I can do that."  So then we went to the appointment.  When we came out, he said that he wanted me to take him to the hospital emergency room.  I said, "You do?"  So, we went there and they did tests.  He, unknown to me, had been having some chest pain and strange symptoms.  He thinks it's been coming on for about 10 years after he got a desk job. He thought he was tired because of his age, but lately it was VERY bad, and so…

Subsequently, he had a stress test on a treadmill.  The doctor there said there were signs of heart blockage.  Next, DH got an appointment with a cardiologist.  He told us that there seemed to be some blockage in the back of his heart.  He prescribed some medications and agreed that DH could try diet and exercise before they would do an angiogram.

As of that day, he began eating differently.  I had been cooking the good healthy things for him, but he also just about lived on M&M's and other sugary and refined-starch foods like white rice, and he would eat huge piles of mashed potatoes and pasta.

Total cholesterol before we changed his diet: 478
Total cholesterol 6 weeks after we changed his diet: 196
Total triglycerides before: 878
Total triglycerides after: 159
HDL before: 45
HDL after: 58
LDL before: (could not test because of extra-high triglycerides)
LDL after: 106

That was all after 6 weeks of him eating the following and avoiding all refined carbs, processed foods and only having 1 serving of really high carb food a day like a potato, or piece of homemade whole wheat bread, or a smallish serving of brown rice, or some popcorn. He lost about 12 pounds, maybe a little more.

Here is what he ate:

Only whole, natural foods
Wild caught salmon, fresh, frozen and canned, and other fresh frozen wild ocean fish and canned tuna, kippered herring or sardines packed in olive oil
Grass-fed meat (beef, lamb) and venison
Bacon, occasionally
Eggs from our chickens
Vegetables, fresh, frozen and my home canned
Fruits, fresh, frozen and my home canned without sugar
Tiny amounts of natural sweeteners occasionally… honey, maple syrup, blackstrap molasses, sucanat
Fresh raw goat milk (I had to sell the goats because of DH's surgery.  I wasn't going to be here to take care of them and had no back-up, so NOW, we don't have that wonderful milk anymore, and I am worried about that.  It's hard to come by around here.)
Cheese that I made from the whole goat milk, and some REAL commercial cheese (not processed)
Full-fat cottage cheese
Raw butter, kettle rendered lard, virgin coconut oil and extra-virgin olive oil
Beans – lentils, pinto, navy, etc.
Peanut butter that I make in the food processor from dry roasted peanuts
Salads with honey-mustard dressing that I make with the olive oil
We did have milk kefir that I brewed at home with the goat milk (but no more… )
Walnuts, almonds and pecans
Unrefined sea salt
We ate liver and onions once a week
I make our mayo (Have you seen my recipe?)
Homemade whole grain bread that is either genuine sourdough, or has a long slow rise.
Oatmeal that has soaked overnight a'la Nourishing Traditions recipe with freshly ground flax seed and raisins.  (Check out my popular baked oatmeal recipe!)
We have soups, stews, stir-fries, salads, meat and vegetables, fruits, natural very lightly sweetened desserts occasionally, healthy fats, raw butter that I get from a friend who has a cow, fruit smoothies that I fortify with raw eggs, flax seed and virgin coconut oil, a little popcorn once in a while made in coconut oil and then with some melted butter and the unrefined sea salt, homemade breads that are long-slow rise, including sourdough, home canned fruit without sugar, and home canned vegetables… that's all I can think of right now. Oh, he likes "peanut butter apples" with my homemade peanut butter.

All of that was too late, though.  Even with his miraculous blood lipid improvements.  Last Wednesday he underwent quadruple bypass surgery.  An angiogram had revealed 100% blockage in one of his major coronary arteries and 3 more of them were very bad, also.  His heart was too far gone for stents and not a candidate for angioplasty.  He has a family history of this problem and until he improved his diet, his blood lipid levels were horrible, likely for years.  

The advice given as we left the hospital is as follows:  (This is Kelly, see my comments after each one in orange, I can't help it!)

Things you can do:  Following a heart-healthy diet means eating less fat, less salt, and more fresh fruits and vegetables.  (Wow, could we be any more 'politically correct'?!  This is the same crappy advice that has GOTTEN so many SICK!  Except for the more fresh fruits and vegetables part, that I'll go for…)

Eat fresh or plain frozen vegetables.  These have much less salt than canned vegetables.  If you use canned vegetables, rinse them well.

 

(Ack, who wants to eat canned vegetables anyway?  Those are disgusting.)

Select lean cuts of meat.  Trim off all of the fat you can see.  Remove and discard the skin from chicken and turkey before eating.

 

(Yeah, no thanks.  Fat = flavor and it also means NUTRITION if it's from animals raised on nutrient-dense green pasture!)

Broil, bake, steam or microwave foods instead of frying them. 

(Gag me.  I might broil, bake or steam them lightly, but only before loading them up with my beloved butter.  And I'd never microwave my veggies, WHO STILL DOES THAT?!)

Season your food with herbs, lemon juice, flavored vinegar, or salt-free spice mixes, instead of using margarine, butter, or salt.  Take the saltshaker off the table.

 

(They put margarine and butter in the SAME sentence?  How dare they?!  That's absolutely idiotic.  And remove my saltshaker?  Yeah I don't THINK so.  I'll keep my

natural sea salt with minerals

handy thankyouverymuch.)
Avoid cream, cheese or butter sauces, which add fat and cholesterol.  

 

(These are what ma

ke life worth living, ha!  

And guess what, they're actually GOOD for us.

 

Read more here

.)

If you're dining out, ask your server for heart-healthy suggestions.  (Now THAT would be scary.  You still can't even get real butter at most restaurants.)

Now we are home from the surgery.  The operation went perfectly, and his recovery has been nothing short of miraculous.  When leaving the hospital, we were given the above dietary guidelines.  Except for the advice to eat lots of vegetables, everything they told us flies in the face of what I have come to believe.  Nevertheless, and understandably, I am a little frightened and unsure of myself.  I have always been health conscious and tried my best with the information available to me through the years, to craft a healthy diet for us.  So, I have changed my mind several times over the years. I believe now I've settled on the "truth," but I always thought I had found the "truth" with each change.  (Have you seen my post on finding the truth?)

I'm hoping you can reassure me.  Have you ever talked with anyone who has been through this and then reported back good outcomes from the WAPF diet?
What would you say to her?  Please answer in the comments!
Two excellent books on healthy fats: