Are you already a Chris Kresser fan?  He's been around the Real Food scene for a while now, but only recently have I had the chance to hear more from him…
Last week I was on a Los Angeles radio station sharing a Thanksgiving recipe along with Ann Marie of CHEESESLAVE.  After my recorded phone call with them the week prior, I forgot about it until today when I decided to listen in and see how it came out.  I ended up really appreciating Chris Kresser's interview and had to share it with you!  While some of the topics are more relevant for last week when it originally aired just before Thanksgiving, you won't want to miss this awesome show.  Chris is very down-to-earth and real, with a humble way about him that makes you trust what he says all the more.  Just the kind of guy I know that you, my reader friends, will also love listening to.
By the way, he was interviewed by Carter, a great guy I got to meet at the Wise Traditions conference in California earlier this month.  You can tell he gets it when it comes to the whole Real Foodie thing.  🙂
Here's are 8 interesting reasons you'll want to listen in: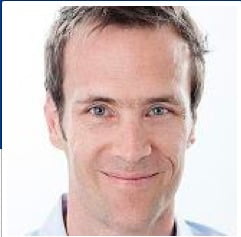 Find out how traditional foods and the Weston A. Price dietary guidelines changed his life.
Learn how the appearance of modern chronic diseases began after the appearance of modern foods.
Chris tells how to reply to those who say, "Do we really want to eat like our ancestors?  Didn't they all die when they were 30 years old?"
Listen to what he says about whether or not we should eat foods like potatoes, nuts/seeds, and corn.
Good basic information on why to avoid vegetable oils and eat traditional fats instead.
Find out what foods he eats on Thanksgiving and why pastured meats make all the difference.
What he thinks of the 80/20 rule.
More on how Chris believes diet is #1 in our quest for good health, but he mentions the many other very important factors as well, such as stress, sleep, outdoor time, play, exercise, and more.
Links and information on some of the topics discussed: