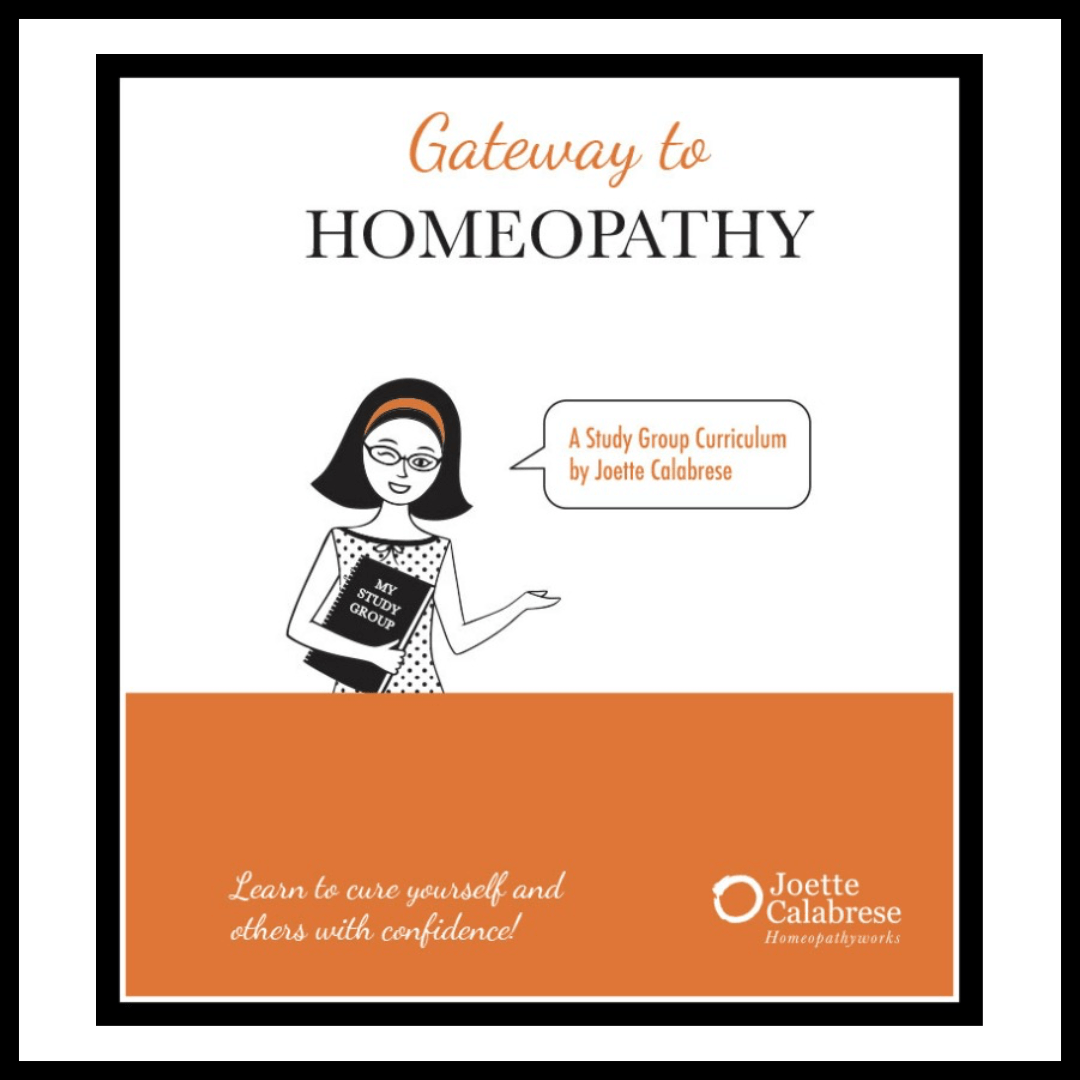 I've heard from many of you who want to learn how to be prepared for the Coronavirus and what to do if someone in your family becomes exposed or infected.  Even without this Corona-craziness, you should know this stuff so you can take control of your own family's health no matter what type of illness or injury may arise.
So as requested I'm now offering an EVENING Gateway to Homeopathy study class starting soon!
First, what is homeopathy and other Q and A's:
Why take this homeopathy study class?!
Find out why so many depend on these safe, natural remedies to take care of their families on their own and avoid unnecessary trips to the doctor (where they'll likely put you on drugs with too many scary side effects and risk for long term harm).
Learn homeopathy from beginner levels and higher in one easy to follow and accelerated course.
You'll get SO many resources to help you learn the basics as well as specific protocols and remedies for dozens and dozens of ailments, injuries, and illnesses, not just for viruses of course, so YOU can help your family no matter what may be in the future.
You'll also get access to a ton of searchable notes so you can easily find what you need when you need it.

​

Find out which remedies I keep right by my bed for frequent use and why.
Learn what remedies have helped in homeopath Joette Calabrese's practice and in my own family.
Join in on two optional Q&A's where you can ask my friend and homeopathy guru Sheena Golish your burning questions.  (She stays as long as we need so ALL questions are answered PLUS she shares a bunch of her own notes with remedies with us!)
After completion get a discount to a homeopathic pharmacy Joette recommends (which is a great place to get specific combo remedies).
Also get a discount at my favorite homeopathic pharmacy where I buy most of my remedies (their remedies come in glass bottles and are more economical).
And get my Grocery Store Cheat Sheet, access to my Real Food for Rookies online class, and many more free guides.
Details:
Please read carefully before you email me with questions, thanks!
First, I do not claim to be a homeopathy expert or ANYWHERE close, I'll just help guide you through the class where I'll share some of my successes, you'll learn from Joette, and I'll learn more along with you.
Meetings will be held online using Zoom.  Prior to starting you'll be emailed a link, just click to join and it's that easy!  You can keep your video on or off, it's up to you, and you'll be muted unless you have a comment or a question.  Or you can type questions in the chat box as well.
None of the classes can be recorded, per Joette's copyright rules and privacy guidelines.
Spots are limited (I have a limit on the number of participants I can have in the Zoom room), so signing up soon is recommended.  
You'll also need to get your book ordered FAST so you have it in time to begin.  Yes you DO need a book for this class.  See the info below…
Class Schedule:
Monday, May 11th, 2020 from 8:00-9:30 pm Eastern:  We'll go over Gateway to Homeopathy book chapters 1-3, so you need to read these chapters and watch/listen to the corresponding videos/podcasts before class.  That's half the book, so set some time aside.
Wednesday, May 13th, 2020 from 8:00-9:30 pm Eastern:  Optional Q&A class with Sheena.
Monday, May 18th, 2020 from 8:00-9:30 pm Eastern:  We'll go over Gateway to Homeopathy book chapters 5-7 and again, you'll need to read these chapters and watch/listen to the corresponding videos/podcasts before class, which is the last half of the book so plan on it taking some time.  (This is the last class if you're not joining us for the last optional Q&A.)
Wednesday, May 20th, from 8:00-9:30 pm Eastern: Optional Q&A class with Sheena.
These dates or times don't work for you?  Want to take the Gateway to Homeopathy II Class Instead?
Continue further below to register for this class, but I also may be offering more classes in the future if these dates or times don't work with your schedule.  If you're interested in that OR in possibly taking the Gateway to Homeopathy TWO course, which will likely be next, fill out this form so you'll be notified:
Cost for this Homeopathy Study Class:
This is guaranteed to be the most economical and most time-efficient way you'll ever be able to learn this life-changing material, here's the cost broken down…
Fee is $47 for the Gateway class materials/book.  (+ shipping) More below on where to get it.
The study group participant/administrative fee is $40.
Optional Q&A's with Sheena are $10 each.  Note that Sheena is not a trained homeopath, however she has helped SO MANY people get better using homeopathy and has a gift for this, as well as a gift for teaching.  These classes will be worth every penny, guaranteed.
$5 will be donated to HomeopathyChoice.org (they are working to keep homeopathy legal and available to all!) and the other $35 is my fee to handle all of the administrative headaches — just being real with you!
NOTE:  I know this may be a financial sacrifice for some, but remember that working with Joette costs $795 for 30 minutes (she's a homeopath with years of education and experience), and there are times you may need her specific expert help with tough chronic cases.  However, this class is an affordable way to learn how to help your family yourself with the many everyday acute ailments that we all deal with from time to time, AND you'll actually learn many protocols for tough chronic issues as well.
Ready to sign up for this homeopathy study class?  Carefully read the below instructions and follow THREE steps…
You must follow all THREE steps to be registered!
STEP 1.  Register here so you'll get the emails with the class sign-in links, any changes or updates, etc.:
(I've taken this sign up form down now since this class has already begun.  I'm not sure if I'll be offering more Gateway ONE classes in the future but would like to offer a Gateway TWO class — register above to be notified so I know if there's enough interest.) 
As noted above, by registering you'll also be subscribing to my Kitchen Kop newsletter (if you're not already signed up) where you'll get FREE access to the following:
Personal one-on-one email support/consults for help with your health or real food questions.
A grocery store real food cheat sheet (the entire first chapter of my book, Real Food for Rookies).
Access to my Real Food for Rookies online class.
Free printables:

Real Food Time Savers — a whole list of tips so real food doesn't take over your life and your changes will stick.
How to Afford Real Food — tips on how to save money on healthy food your family will love.
Homemade FAST Meal Ideas — for busy nights or those times when everyone is hungry and you forgot to start dinner on time.  (That never happens here…!!!)
Real Food Snack Ideas — a huge list of easy-to-grab real foods.
And more…
STEP 2.  Pay the study group participant/administrative fee here ($40 + optional $20):  BE SURE TO READ THESE STEPS CAREFULLY!
Go to PayPal.com and sign in. (You may have to create an account if you don't have one yet).
Click "proceed to account overview" if it doesn't take you to the homepage right away.
Click "Money" or "Send money" or "Send or request money" or "Send" (I've seen different options.)
Enter my email address:  "[email protected]".

*IMPORTANT:

 This step may show up now or next but it's very important in order to avoid extra fees.

 You may need to click "change" if it says "pay for goods or services" and choose "send to a friend" instead or use the "friends and family" option, otherwise I'll need to refund you so it can be redone.  ***To clarify, you do NOT want to "pay for goods or services" and instead want the "send to a friend" or "friends and family" option.
Put in the amount of $40 + optional $20 Q&A fees — so put in $60 if you DO want to attend both of Sheena's Q&A classes.  You can either pay that now along with the $40 or you can pay it later. (However they must be paid no later than the Saturday prior to the Q&A.)
Continue the steps to finish the payment. (***Class fees are non-refundable.***)
STEP 3.  Buy the Gateway to Homeopathy study class materials/book here ($47):
Scroll way down at this link and click the green button:  "click here to get started" to buy your book and enter in my name as your leader if there's a spot for that (Kelly Moeggenborg) and my email: [email protected]
*You'll want to order this soon because I'm not sure how long it takes to get the book in the mail and you'll need to do homework reading before the first class.
Questions?   Please read everything over well first, but if you still have questions you can contact me here:  [email protected]
I can't wait to have you join us and I'll be in touch soon!
More you might like: