This post was LONG so I broke it into 2 parts — this is part 1 about how my world was rocked and when I learned how to stop migraines.  (See part 2 here:  Homeopathy questions and answers including, "What IS homeopathy?")
At the bottom of the post is a print button if you'd rather read that way.  Or here's what you'll find in this post so you can skip to that part if you want to…
How my eyes have finally been opened and it came with a bonus, I learned how to stop my migraines too — and it's not even expensive!  (Short answer: this is the remedy and it only costs about $9 — it even lasts a few months because I only take them when needed.  That same remedy also works in our family for menstrual cramps, leg cramps, and many other issues.)
How to get one-on-one help from homeopath Joette Calabrese for tricky chronic issues.
How to join me in an online study class to learn how to use homeopathy for your family.  (Short answer:  go here to sign up to be notified the next time I offer another class.)
Again, homeopathy questions and answers are over in part 2.  (What is it, how does it work, where does real food come in, what can it help with, what about functional medicine, how much does it cost, where should a beginner start, how to find help implementing it or learning it, and more!)
Or find more homeopathy success stories (2 videos) here.  (Also at that link:  what if homeopathy becomes illegal?!)
Here are more homeopathy success stories, including info on how I got rid of my migraine when the remedy I talk about in this post didn't work anymore!
Here we go…
There have only been a few times in my life where I'd say I've had a significant "conversion" experience with a clear and definite shift in how I viewed things "before" and "after", when my eyes finally opened wide to what I had missed before — here they are in order…
Later I went deeper into my Catholic Christian faith.  (That's a long story having to do with some very good friends of ours and how we all grew together and searched out answers we were looking for.)
Next was what I call my "real food" conversion in 2004.  That's when I came to understand the power of whole, traditional foods to keep us well in this crazy unhealthy world — and that these foods taste SO much better too.  (Hello butter!)  As you probably know, that's what led to this blog beginning in late 2007 and later my book.  🙂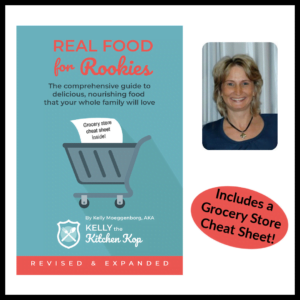 Recently I've had another eye-opening experience and discovered a way to help my family like never before:  homeopathy!
Oh I knew about it before, I even have a few posts here on the blog about homeopathy…
But I didn't really GET IT.  It wasn't until recently that the lightbulb came on.
Now it's almost unbelievable how unknown this is, it's like the ultimate scam that has been pulled off on the American people.  It's even bigger, or is at least equal to the way butter was framed or how many farms were ruined by Monsanto and animal feedlots — those are part of the reason everyone GOT sick, and Big Pharma KEEPS everyone sick!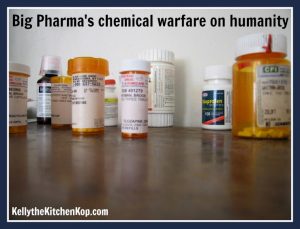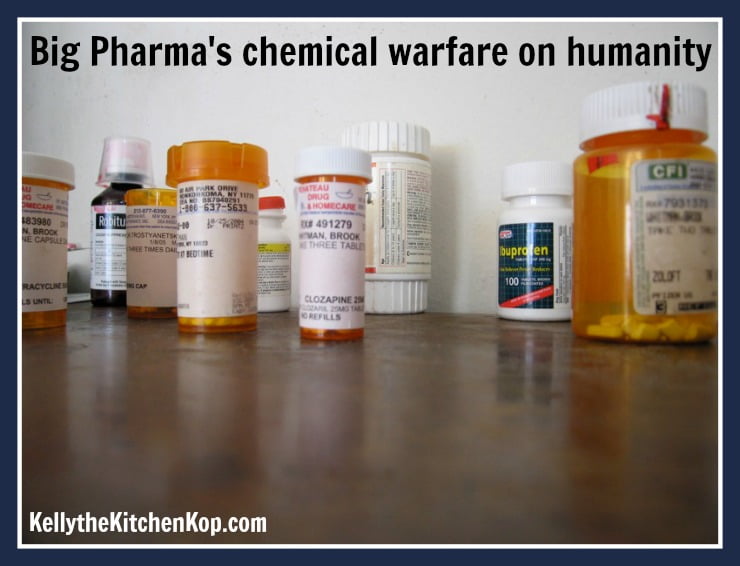 I was at a drugstore the other day looking for a remedy I needed and didn't want to wait for an online order to come. I couldn't find it so went to ask the pharmacist — I figured that would be futile but took a stab anyway…  Here's what they asked:  "What's homeopathy?"  FOR REAL.  Docs and pharmacists don't know this stuff you guys, and of course they don't.  Would drug companies teach this?  Not when their meds are so good at keeping people as lifelong customers!!!  Ughhhh…  that's the end of my rant for now.
Here's how my awakening started…
I've told you before about my menopause issues.  In the posts at that link, I interview a guest, Elizabeth, who is convinced that bio-idential hormones are not only safe, but necessary for longevity.  However, another post from Joette made me pause and think about it more:  Are Bio-identical Hormones Natural? Thoughts from the Other Side of the Issue — she helped me realize that something about taking hormones, "natural" or not, just didn't set right with me.
So I reached out to Joette.
She and I began working together on "my case".  First she asked what my current health concerns were and then gave me the homeopathic remedies for each menopausal symptom based on her many years of experience in this field.  Her credentials are many and she's been a practicing homeopath for years.  She's also learned alongside the Drs. Banerji in India, where she travels for yearly training.  (They see 6000 patients a WEEK at this homeopathic clinic!)
I have to admit that at first I wasn't sure. 
I knew that homeopathy helps a lot of people, but I guess I just wasn't convinced it would help me.  She warned that chronic cases often take time and patience — we'd chat every two months and she'd track my progress (which was always a joy because she's fun and we have a lot in common, including how she also homeschooled her boys).  If a remedy wasn't helping, she'd tweak the potency or frequency, or switch it all together.
How to stop migraines…
My biggest complaint and dilemma was how to stop migraines — these lovely hormonal migraines came with peri-menopause.  Yes, I could take 2 Ibuprofen and it would be gone in 20 minutes, BUT Joette taught me that every time I took conventional medicine it would only push the condition deeper, making it more difficult to finally get rid of it once and for all.  With homeopathy you uproot the condition so as time goes on the symptoms lessen and show up less often.  Besides, did I really want to be dependent on conventional meds with who-knows-what-ingredients in there?  (Ibuprofen and Tylenol too both still have food coloring in them, yikes!!)  Not to mention their proven record of causing liver problems even though "they" say it's completely safe for most people.  (Just like "they" say vaccines are safe, right?  Tell this Mom of triplets that and see if she thinks pharmaceutical companies can be trusted to know what they're doing?)
We tried quite a few different homeopathic remedies.  There are a LOT of options for how to stop migraines depending on how they present, but nothing was working and I have to admit it got frustrating (and painful).  Until I found THE "magic sauce" remedy that finally helped me–success!  Once we had to leave a play at intermission because the lights and noise were just too much and the migraine was growing in intensity.  I took the remedy and in 20 minutes the pain went from an 7 to a 2.  (On a scale of 1-10.)  One more dose and 10 minutes later it was totally gone!  Now I don't leave home without it because it works so consistently.
A little update:  later on my migraines changed and didn't present the same, so I found another remedy that works now when this one doesn't, read more about how I figured that out here.   And if my headache feels like it's in the sinuses, I take this remedy.
The best part about homeopathy is that now I get them less often too, which I believe is because I'm treating the issue not just covering up the symptoms!  See the chart below for more remedies that may work for you.  Side note:  have you tried giving up dairy and/or gluten?  For some that helps get rid of migraines BUT you don't have to give them up forever, there is homeopathy to help with food intolerances too!  More on this below…
Learning how to stop migraines was huge for me and was the beginning of my "waking up" to homeopathy…
Next was how Joette helped Kent's back issues.  He always has the normal achy stiffness after he shovels or when he sits in a car too long, but for a period of a couple years he was getting these shooting pains that would send him to the floor.  After working with Joette for only 4 months, those were gone.  So he no longer needs the remedies daily, he only takes them "SOS" (as needed) if he gets sore after over-doing it somehow, then in a day or two he'll be fine and stop again. Another success!
Then I was asked to join a homeopathy study group with other WAPF chapter leaders (or ex-chapter leaders as I am)…
This is how it was introduced by our leader Sheena:
"I've found the perfect medicine to complement a traditional diet.
Like me, some of you may have found that although food can be medicine, it's better preventative medicine. Food is of little use in an emergency. Bone broth isn't going to be much help with anaphylaxis or a kitchen knife accident–who hasn't had one of those?
For the last two years I've been learning about the Banerji Protocols and Practical Homeopathy as taught by Joette Calabrese. This is very different from Classical Homeopathy and can be learned and implemented by moms (and everyone else). Protocols are selected based on symptoms and medical diagnosis. They have been developed over the last 150 years by the Banerji's.
You don't have to spend hundreds of dollars on tests to figure out why you are sick to get better.
You SIMPLY choose homeopathic medicines based on your symptoms and/or a diagnosis from a conventional doctor. No allergy tests, no MTHFR gene tests, no hormone tests, no muscle testing, etc. are needed to find your cure. You simply treat your symptoms with homeopathic remedies that cost about $6 to $20 per bottle and have no side effects. This is not a suppression of symptoms, I'm talking about CURES.
You can treat acute and chronic illnesses with these protocols such as headaches, constipation, diarrhea, IBS, Hypothyroidism, Rheumatoid arthritis, eczema, bug bites, neck pain, food allergies, hay fever, etc. The list is endless. Some things can be treated in days, hours and even minutes.  What do you do when your kid steps on a rusty nail or their eye swells shut from a bug bite?
Two years ago, I had no home treatments for such things. Now I do.
Interested? The best way to learn this is to get a friend or two or ten together and take this study group class."
As I started learning more, and realized this is something ANYONE can learn, I wanted to help ALL the people!
There are so many who I knew could benefit from this info–my friends, my sister, my readers who would contact me looking for answers to their frustrating health issues, I was on fire and wanted to get this out to the world–and Sheena was willing to help me help all of them, I'm so grateful to her.
So THAT was when my world was rocked!
I wasn't the only one.  My friend, Sally Oh, a long-time functional medicine practitioner, said:
"You guys are blowing my functional medicine brain all to hell."  
It changes everything when you learn another way to help your loved ones, especially when avoiding certain foods or taking certain supplements just isn't working, or when the only answer is to keep taking out more foods from their diet!  And when you find out that there's help out there for us Moms to heal our own family without drugs, even beyond the natural methods we may have already known, it's empowering!
For one example:  is it dairy causing your health issues or maybe avoiding it is the only solution you've found for how to stop migraines?  Why not just take the remedy for uprooting dairy sensitivities instead of avoiding dairy for life?  And how mind-blowing to know there's another option for those who can't or won't do the GAPS diet, which is difficult for so many?!  Uprooting food sensitivities in this way certainly isn't a quick-fix, however it's great to have more options.  (More about this in an upcoming post.)
You thought I was a freak before?
Since I've been learning so much, now I want to go back and rewrite many of my old posts here on the blog!  I know people are probably saying, "Oh, Kelly's on another bandwagon", but shouldn't we always keep learning?
Nowadays it's FUN for me to curl up with Joette's materia medica.  (This book tells about many remedies and what they're good for.)  When one of the kids wake up with a sore throat, inside I'm thinking, "Yes!  I've got stuff for that!"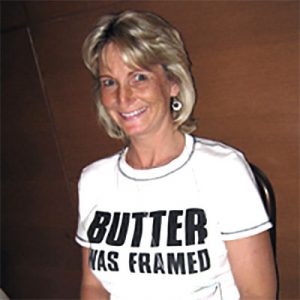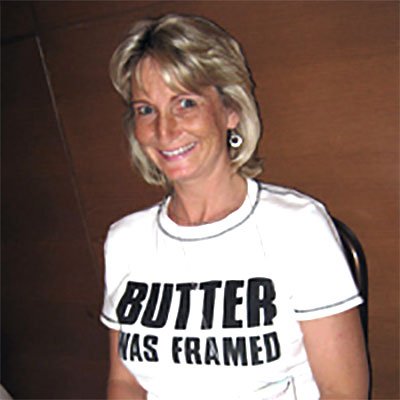 Find help for YOUR health issue here!
For help with any health issue you're dealing with, you can search online like this:  Joette TOPIC HERE.  For example if you're wondering about the best remedy for a sore throat, search for "Joette sore throat" and you'll almost always find free info on her blog to help you, there is so much there and she WANTS to empower Moms, Dads, Grandmas, etc. to heal their loved ones!
Then when you know the remedy you need, go here to get it–that's where I buy all my remedies because A. it's the most economical (you get so many more pills for less than other brands), and B. I like that they come in glass bottles.
Don't forget to go here to find out about my homeopathy self-study!
More you might like: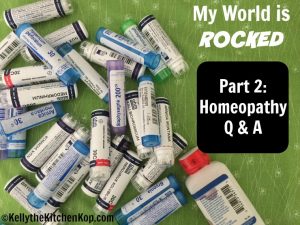 What do Jesus and Homeopathics have in common?  "According to a 2013 article in the Washington Post, the subjects of Jesus Christ and homeopathy are the most controversial subjects on Wikipedia in four leading languages (English, German, French, and Spanish).  Sadly, strong evidence of bias against homeopathy (and many other alternatives to Big Pharma) at Wikipedia is significant, and this evidence is provided here. Not a single one of the 12 stories below are even discussed at Wikipedia, or they are misconstrued and mis-reported with a spin as though representatives from Big Pharma wrote about them in the Wikipedia article.  It is no wonder that a significant number of college professors disallow reference to Wikipedia as a "reliable" source of information."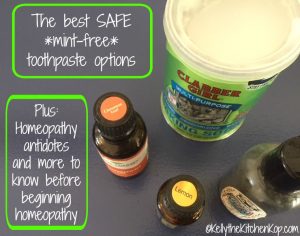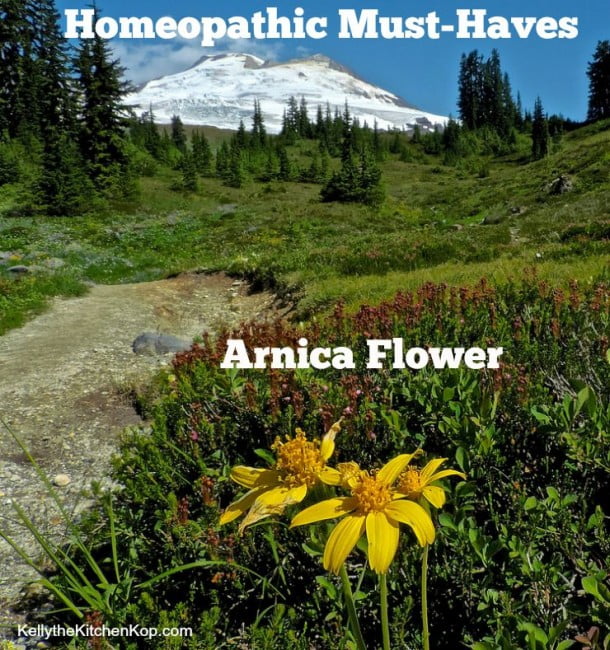 One more note regarding migraines…  I just started reading this book, Heal Your Headache, which was strongly recommended by my friend who is a physical therapist (see her in this video on how to get rid of dizziness).  I almost didn't read it since my migraines are under control now, but I'm glad I dug in because I'm learning how headaches are also closely related to neck stiffness, sinus congestion, dizziness, and other health issues — very interesting…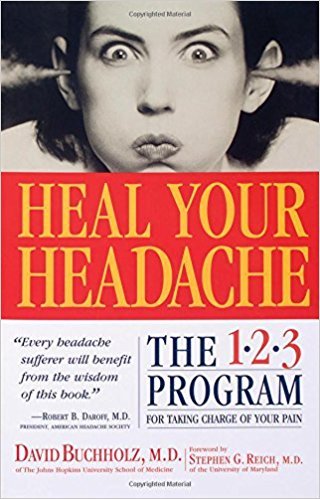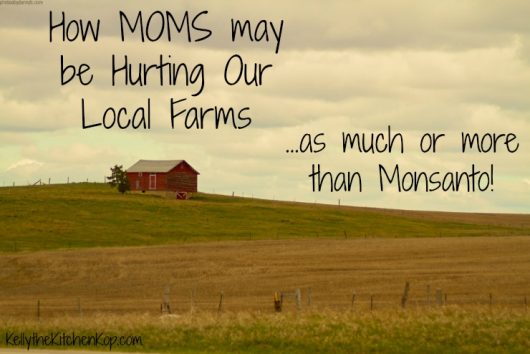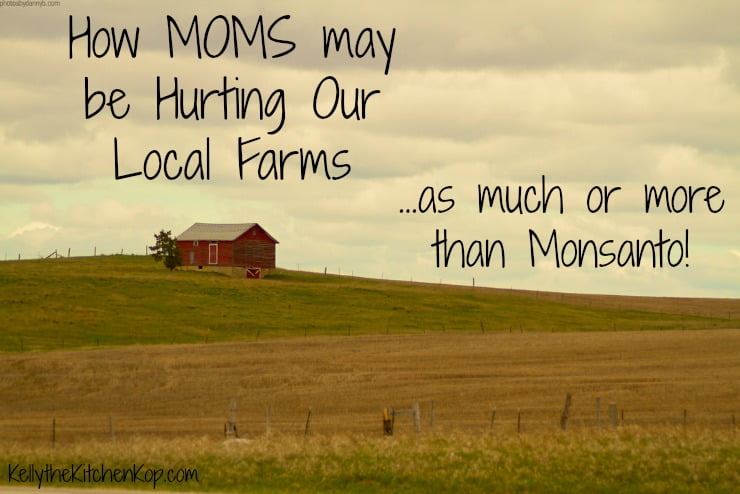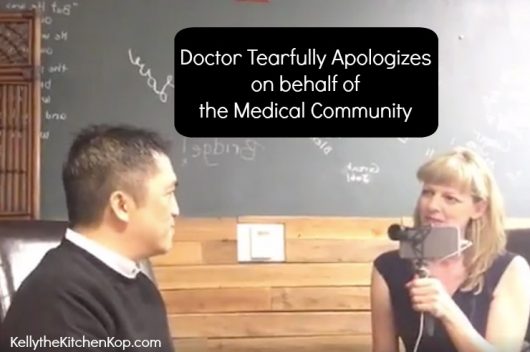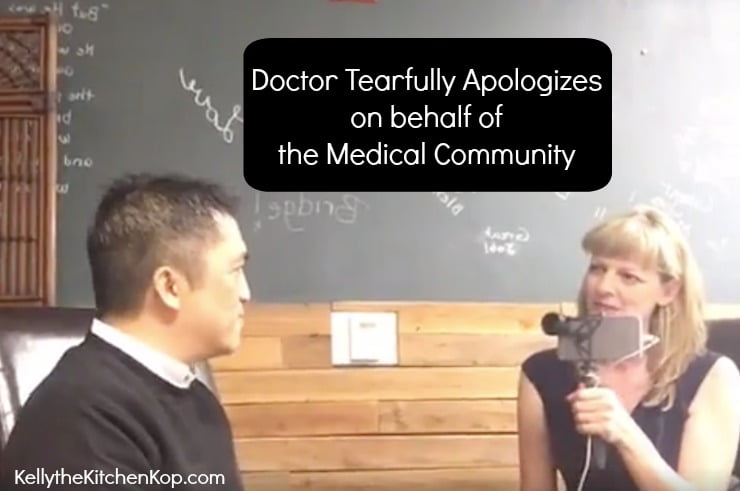 By the way, the remedy above was what helped with my migraines, but for you it might be something else.   Check out this wonderful headache chart from Musings of a Modern Hippie.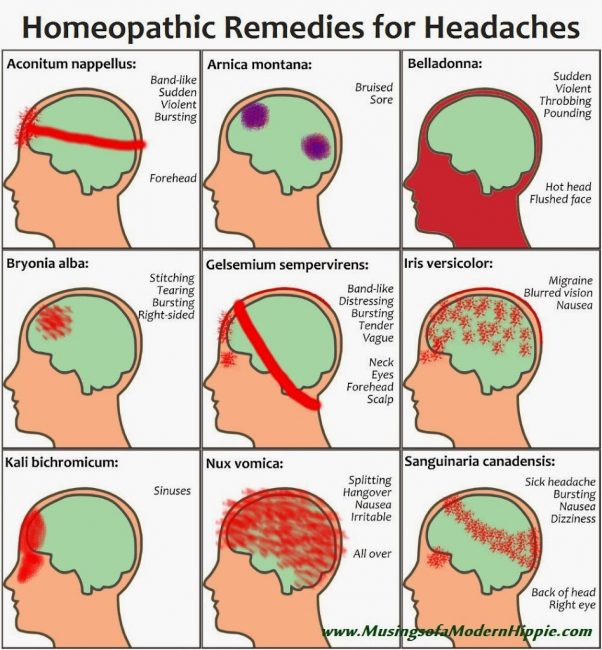 p.s.  These posts took me literally days, even weeks to write.  If you see any errors, please let me know as my brain is now officially mush.