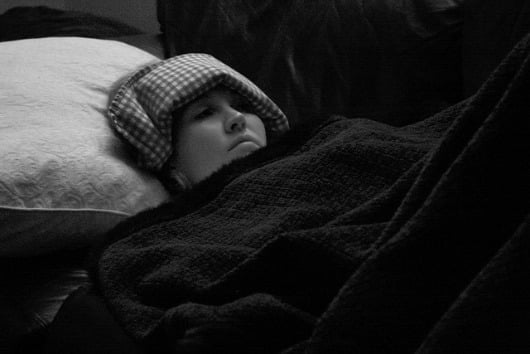 How to Stop a Migraine



Guest post by Joanie Blaxter, founder of Follow Your Gut
NOTE:  just want the short story for how to stop a migraine?
Scroll down to the bolded headers below.
Do you want to know how to stop a migraine?
Or maybe you're one of the lucky ones who have never had one? Find out what is the cause in *many* people…
Years ago I read a quote by a famous author (sorry, I've long since forgotten her name) which roughly paraphrased goes like this…
It's one of God's cruelest jokes that no one has ever died from a migraine.
I feel your pain, honey! They started for me in my 40's and inexorably worsened until I was getting them several times a month. Altogether it would take me on average 3 days to fully recover per attack. I wasted a lot of days in bed with the shades pulled down.
I noticed so many triggers, I would get dizzy tracking them all. As soon as I felt the characteristic headache and nausea coming on, I'd be wracking my brains… Did I get too little sleep last night? Is the barometer dropping and the weather about to change? Is my period coming? Am I magnesium deficient?
And yet once I eliminated dairy from my diet, I… never… got… another… migraine.
Didn't matter if I had PMS and only 2 hours of sleep with a violent storm front moving in and I was howling at the moon! I didn't get a migraine.
I'm not saying that all you have to do is remove dairy and your migraines will necessarily disappear. (But they may! It's worth a try!)
But I am saying that I believe that most migraines are majorly due to food triggers.
Migraines are often the result of the layering of multiple stressors. However, I believe food to be far and away the most powerful trigger.
Why? Because two of the top allergens are also two of the most common foods in the American diet: gluten and pasteurized dairy.
Furthermore, a recent study showed that about half the people diagnosed as gluten sensitive turned out to also have an undiagnosed dairy allergy. These sensitivities, gluten and dairy, go hand-in-hand. You can't just eliminate one. You must eliminate both for at least three weeks and then carefully add back one food at a time in order to clearly determine your level of sensitivity.
Secondly, if your diet also includes processed foods, you are very likely consuming substantial levels of genetically engineered foods. For example, nearly all non-organic corn (think fructose), beet sugar and soy are genetically engineered. These three foods alone are present in nearly all processed foods to some degree. GMO's have been heavily associated with causing allergic reactions.
I am meeting increasing numbers of teens and twenty-somethings these days who complain of migraines. Very unfortunately, these young adults also seem to be quite prone to anxiety.
Why do we as a culture seem to be developing increasingly severe food allergies with each generation, and along with that, an epidemic of migraines and anxiety?
Just as a hint, let me say two words here: Leaky Gut. Ok, I'm sorry, I can't help myself, make it four: Genetic Engineering.
Exactly how and why those four words are related to migraines will have to wait for another article.
For now, however, I want to simply cover some simple tricks I discovered for myself to help minimize the severity of a migraine once it has started.
How to stop a migraine:  Magnesium
Take at least 400mg magnesium at the outset, preferably in the magnesium glycinate or magnesium malate forms as these are very well absorbed.
The body uses magnesium to help muscles expand or relax. The pain in the head comes from the blood vessels being frozen in place. Hence, the magnesium can help the vessels soften.
Better yet, take magnesium daily, at least 400mg. Most people are magnesium-deficient for a multitude of reasons, not the least of which is that our soil in this country has become remarkably mineral-deficient over the last century through unsustainable agricultural practices.
How to stop a migraine:  Caffeine
Take caffeine as soon as you realize a migraine is coming on. Don't delay! The sooner you take it, the greater your chances of warding off a full-blown episode. Caffeine helps the frozen-open blood vessels to contract.
Coffee or strong black tea will work for many, but my migraines were always accompanied by nausea and I couldn't tolerate the acidity.
So I started purchasing caffeine tabs and analgesic tabs made specifically for migraines that also contain caffeine at the pharmacy.
The other tricky side to coffee in particular is that it is extremely cross-reactive to gluten. In other words, the body treats it like gluten and if you happen to be particularly gluten sensitive, it can easily bring on a migraine. Try replacing coffee with black tea if you really like your morning pick-me-up.
How to stop a migraine:  Heat the Extremities
Put your hands and feet in as hot water as you can stand. Try putting a large bowl in the bathtub so you can soak both your hands and feet simultaneously in extremely hot water.
Heating your extremities will pull the trapped blood out of your head, helping to relieve the pain.
Try these suggestions for how to stop a migraine and let us know what has worked for you!
How to stop a migraine:  Homeopathy
See my newer post here about how to stop my own migraines with homeopathy!
How to stop a migraine:  One More…
Look down in the comments for another great helpful tip from Beth and DS, right around comment number 13 or 14.  It's mixing peppermint essential oil with lavender essential oils.  Let us know if you try it!
More info:
I hope all of that information has helped you, thanks Joanie!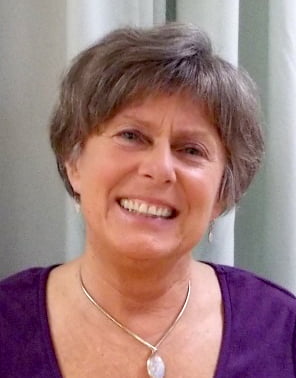 This was a guest post by my sweet friend, Joanie Blaxter, who is now a regular writer around here! She's been the Ventura County, California chapter leader of the Weston A. Price Foundation since 2010, and you can contact Joanie here for health consultations. Also, find her past guest posts here.
For more about eating a traditional foods diet or how to implement all you're learning, check out the Kitchen Kop Real Food Ingredient Guide or sign up for the Real Food for Rookies online class.