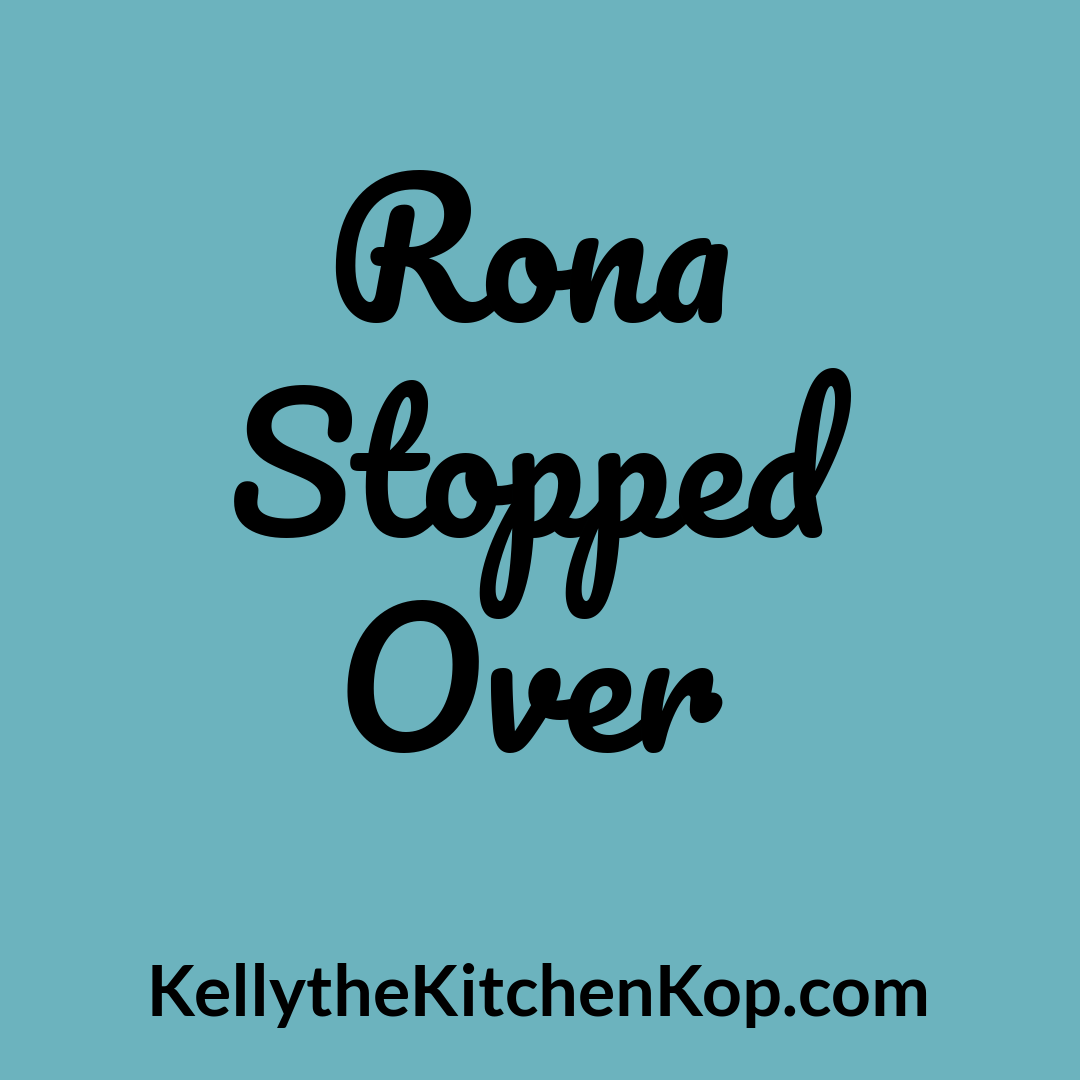 Rona stopped over–woohoo!  Believe it or not, I was so excited when Kent and I both got a positive result so we could finally get it over with.
Here's what I'll be covering in this post:
—What symptoms did I have?
—How did I manage the symptoms?
—What 4 things surprised me most?
—And 6 things I was VERY thankful for⁠!
Why test?
To begin, some have asked why we even got tested since the tests are not always reliable AND the nose swabs have ethylene oxide on them, a known carcinogen as classified by the EPA in 2016.  (Of course the super-censored media says it's perfectly safe…)
1st, thankfully this was a spit test.
And 2nd, since some (like the NCAA just today!) are finally waking up and counting natural immunity as equal to "fully vaccinated", we wanted a record that we had it.
More questions and answers…
—What symptoms did I have?
I was in bed for literally a half-day on the day my symptoms began. I had a headache, an achy back and shoulders, I was stuffed up, and tired.  No fever.  I vomited once when the smell of the food the family was making wafted in under my door…
—How did I manage the symptoms?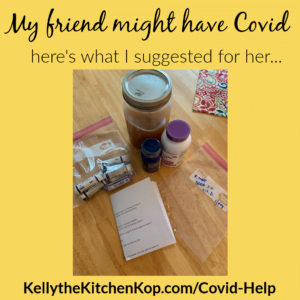 I did ALL the things I talked about here in this post! 
At some point I may write more details about specifically what I took for this or that (like how I took this and never vomited again, and how this is what helped my achiness), but it's basically all there. Even though neither of us had concerning respiratory symtoms, we still did the nebulizer treatment as talked about in that post, just to keep anything from developing. We also both took Ivermectin (among many other things) at the first onset of symptoms and continued for the 5-day dose, just because why not? I've heard many doctors say it's even safer than aspirin (4 billion people have taken it and Covid death rates plummet) and other countries have shown a huge decrease in severe cases when that was part of their protocol.  I just don't understand why anyone would not have it on-hand when it's so easy to get and not even that expensive–although I do think they're marking it up now that it's in such demand.  Watch this for more info.
—4 things that surprised me most:
One of the weirdest things was how I was totally fine the very next day after my symptoms began. So I was in bed that one half-day and the next day totally good! But then two days later the aches came back and the fatigue hit, as well as an annoying but not concerning cough. The aches stuck around off and on for 4 more days, but the fatigue even longer. Finally today, on day 8, I've only had ONE nap, woohoo!  I think I've turned the corner.
Also, I think it's crazy how every person is so different. Kent barely

had a cough, he was never achy, tired, or anything! He just kept working at home like it was no big deal.

Neither of us lost any sense of taste or smell except my coffee isn't tasting as good. I didn't even want coffee for the first few days I was sick.  Others still have weird taste changes for months after having the virus!

My cravings were interesting. I didn't want

to eat much at all (sometimes had to make myself eat something just so I wasn't taking all the supplements on an empty stomach), but when I had a craving I listened to it:
—6 things I'm VERY thankful for⁠:
1. That I already had a strong immune system from having put these tips into place.  I think this helped my body be ready to fight.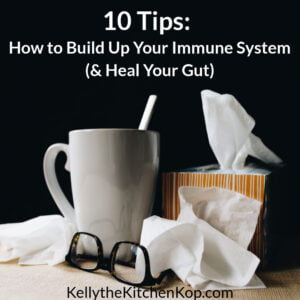 2. That we both had a pretty mild case, Kent more than me. It makes me crazy when people, especially young people, say, "I got the shot so I had a mild case." I want to say, "Nooo, actually you had a mild case because most people your age DO!  You didn't even NEED the shot!"
3. That I had ALL THE THINGS on-hand already!  If you got the shot, that goes for you too since just as many are getting sick (more so than the un-jabbed now), and some seriously ill, so whether or not you've had the jab, get this stuff now!  Don't just "hope" that you don't get it or that you'll have a mild case.  Even with us having mild cases, I'm still so glad I had everything I did here, so I could alleviate as many of the symptoms as possible!
4. That I work at home and I'm my own boss. When the fatigue was really bad, I'd crawl back into bed again and think, "HOW would I go to work right now if I had to?!"  If I didn't feel like working, I just didn't!
5.  The timing couldn't have been better.  My two December trips went off perfectly and then the holidays too.  🙂  I was a little concerned thinking how horrible it would be to get sick while on a plane or to get stranded somewhere.  But I'm grateful I haven't lived in fear at ALL the past 2 years and we've just lived normally, taking more trips than ever.  We were careful as needed when around high-risk or older people, but that was rare.  For the most part we never stopped getting together with our likeminded friends and enjoying life!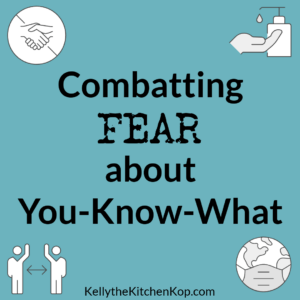 6.  Once again I'm so grateful that we already homeschool.  I can't even tell you how many stories I've heard of parents trying to figure out what to do with the kids while they're forced into yet another "quarantine".  One mom said, "I'm so over ALL of the C crap!!  Our daughter has to be out of school 20 days!!  I told the Dean of Students, "So technically I can walk into the school 5 days after testing positive but my kid who didn't test positive has to be out 20 days? 🤔Makes perfect sense."  Another friend of mine said her granddaughter hasn't been in school since before Thanksgiving!  (This, by the way, is also another score for working from home, so even if you don't homeschool, you don't have to scramble around to figure out what to do with the kids when they're kicked out of school again.)
That's the scoop for now, I'm on the upswing and we're so grateful to have it over with!
Speaking of being your own boss, do you need a new side-gig for 2022?⁠
​Ready to make your own flexible hours and earn well too? Get some ideas for work-at-home/be-your-own-boss jobs here. Also I tell about the 4 BEST perks to working from home, and I share some downsides too.⁠ ⁠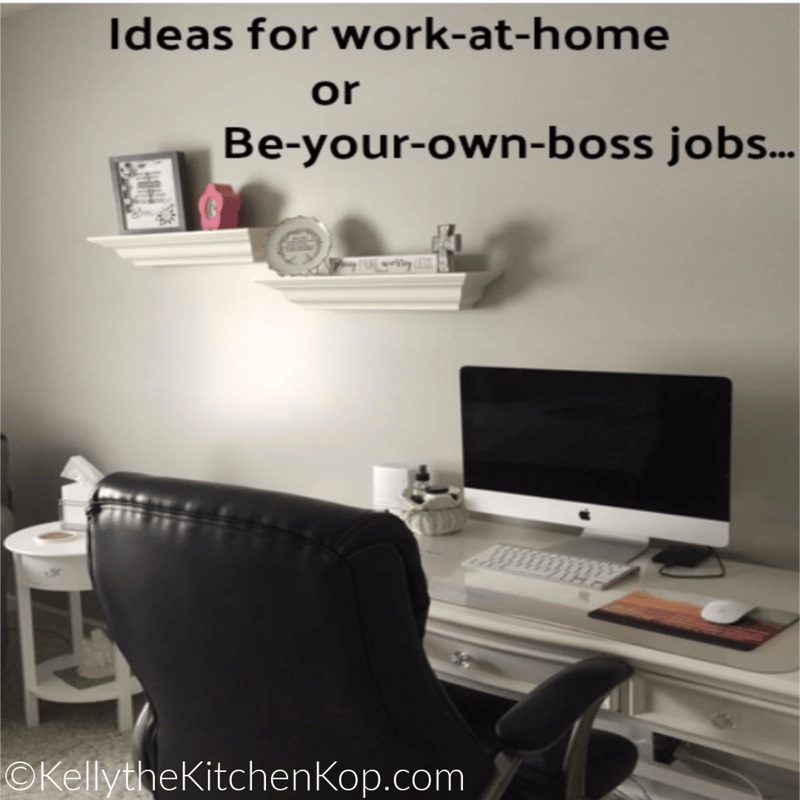 More you might like: