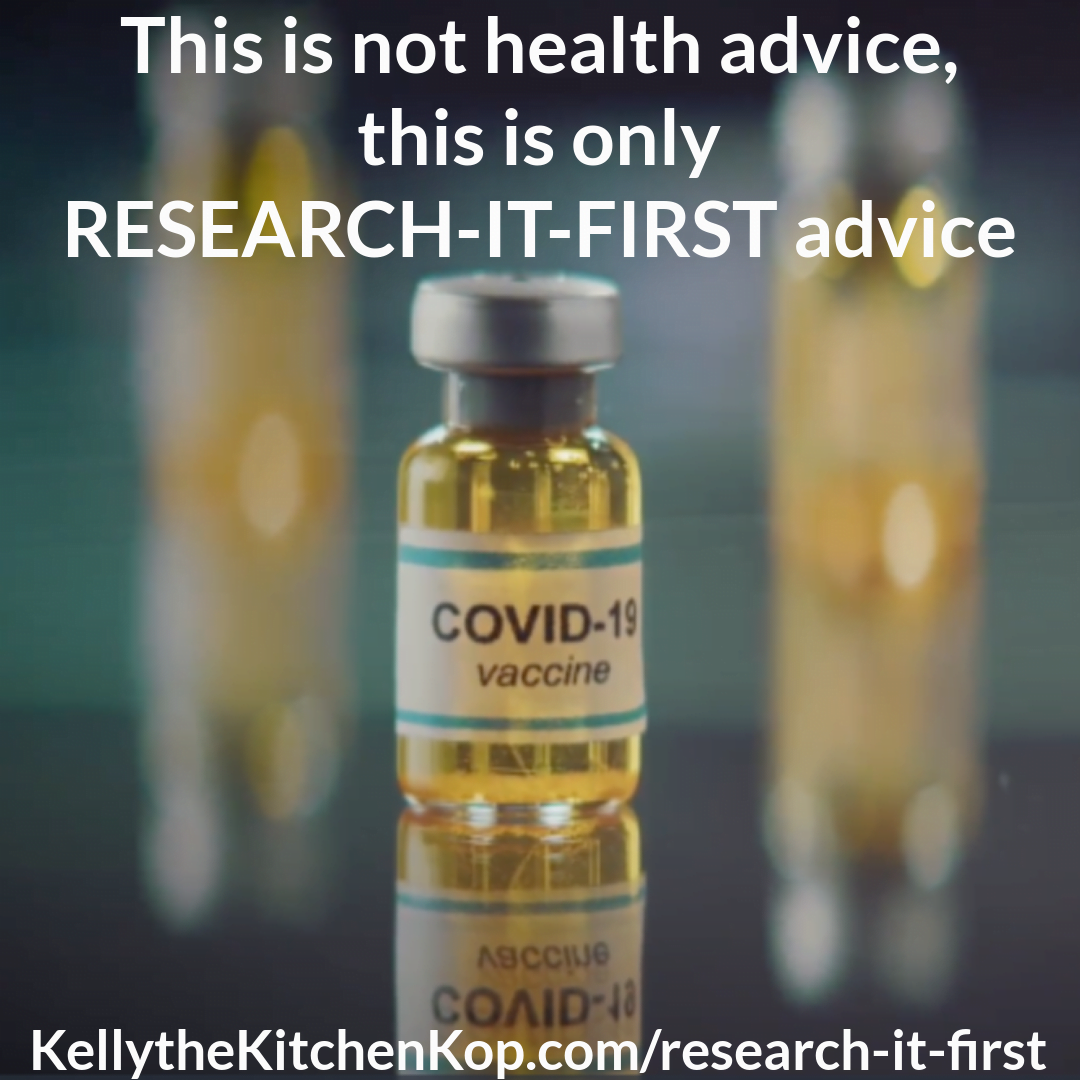 While most everyone in my world is definitely not planning to get the jab, I know that a few of you ARE planning to get it or at least considering it.  This post is not meant to shame anyone on either side!  I know that some of you or your close loved ones have risk factors that make the option more appealing to you or you may even see it as necessary.
(NOTE:  See my post here about preventing or treating Covid if you DO get it.)
I would just encourage you to PLEASE READ MORE BELOW before making your final decision.  
Don't blindly follow your doctor or even your pastor, take their advice into consideration, of course, but always research for yourself. There is SO much not being shared in the mainstream, so your pastor may not know any of this and your doc is likely only in circles where none of this is brought to light either!
For sure don't blindly believe anything I say either, as you know I'm not a doctor!  Dig in to learn more and then it's none of my business what you choose, I only want to make sure you're informed of both sides first.
Certainly don't let things like the following push you into it before researching more.  Things like:
"I'm tired of not seeing my parents/grandchildren/friends, etc. and I just want all of this to be OVER!" (They've said that getting the shot will NOT change any of that, see here and here.)  So you won't "get your life back" as you've been led to believe.
"I'm tired of wearing a mask." (You'll still need to!  See links above.)
Either you or someone who lives with you is in a high-risk category.  (All the more reason to not take this decision lightly, if you're high-risk, you need be even more careful with what you're putting in your body!  What to do instead?  Follow the prevention steps here, rest in the fact that mortality is low for this disease, and ask your doc about the meds and supplements that ARE working if you do get it!  More on that below…)
Maybe it's affecting your job or your ability to run your business.
In case it becomes mandatory (Lord help us), you want to have the freedom to travel.
These are not small things, as we all know well, but your health is an even bigger issue, so you MUST at least look through the following first:
***Note that the risks mentioned above are only the immediate possible health events, the HUGE and obvious unknown is this:  What happens to our health in a month or 3 months or a year or a couple of years or more??  These are things that likely can't be traced back to the shot, but manufacturers have immunity anyway as mentioned above!  If you already have risk factors, should you add another attack onto your immune system?!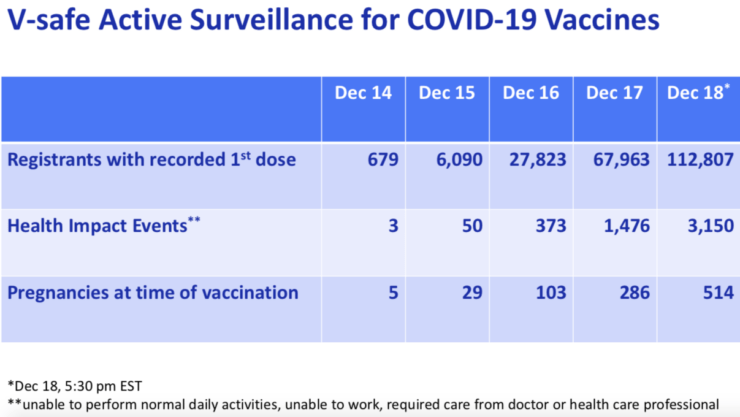 What about the medicines that are being used successfully in the Covid patients who become very ill?  Can't we skip the Vax and just ask our doctors for these if and when we need it?  Answer:  YES, that's what I would do. 

Watch this video for more.  We haven't heard much about these in the mainstream, but they could make the risks of a jab completely unnecessary!
One more with Dr. Lee Merrit on the anti-viral meds that have been successful at treating viruses like Covid and the flu.
See what India is doing for less than $3 per person that has caused a dramatic drop in cases.  NPR even had an article about this, BUT to them it was a complete mystery as to why cases were plummeting–no mention at all about what's working!  (When I posted about this on Facebook it got censored and removed!)  Why isn't this info more well-known? If people knew this, do you think they'd be as desperate to get the very new experimental shot so they can "get their lives back"???  Yes this is and has been a quickly-evolving situation and there may be more to this story than I know about, but shouldn't the entire truth be out there and available?!
Watch this for more info, Truth, Lies, & Misconceptions:
More you might like: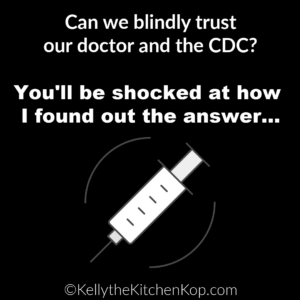 p.s.  I don't know yet if I will risk putting this on the censored social media sites (Twitter-Facebook-Instagram), but I will be putting it on Gab & MeWe, so be sure to follow me on these platforms where I'll likely be posting more and more as time goes on, and especially if/when I'm knocked off the others:
~~~~~~~~~
Last thing:  just to make sure you know that I'm NOT going political on you here, I was posting about these censorship issues–mostly related to vaccines–long before all of the recent controversy:  here in 2015:  the ​truth ​is up for grabs?! and here in 2019:  they're trying to control our ​thinking.