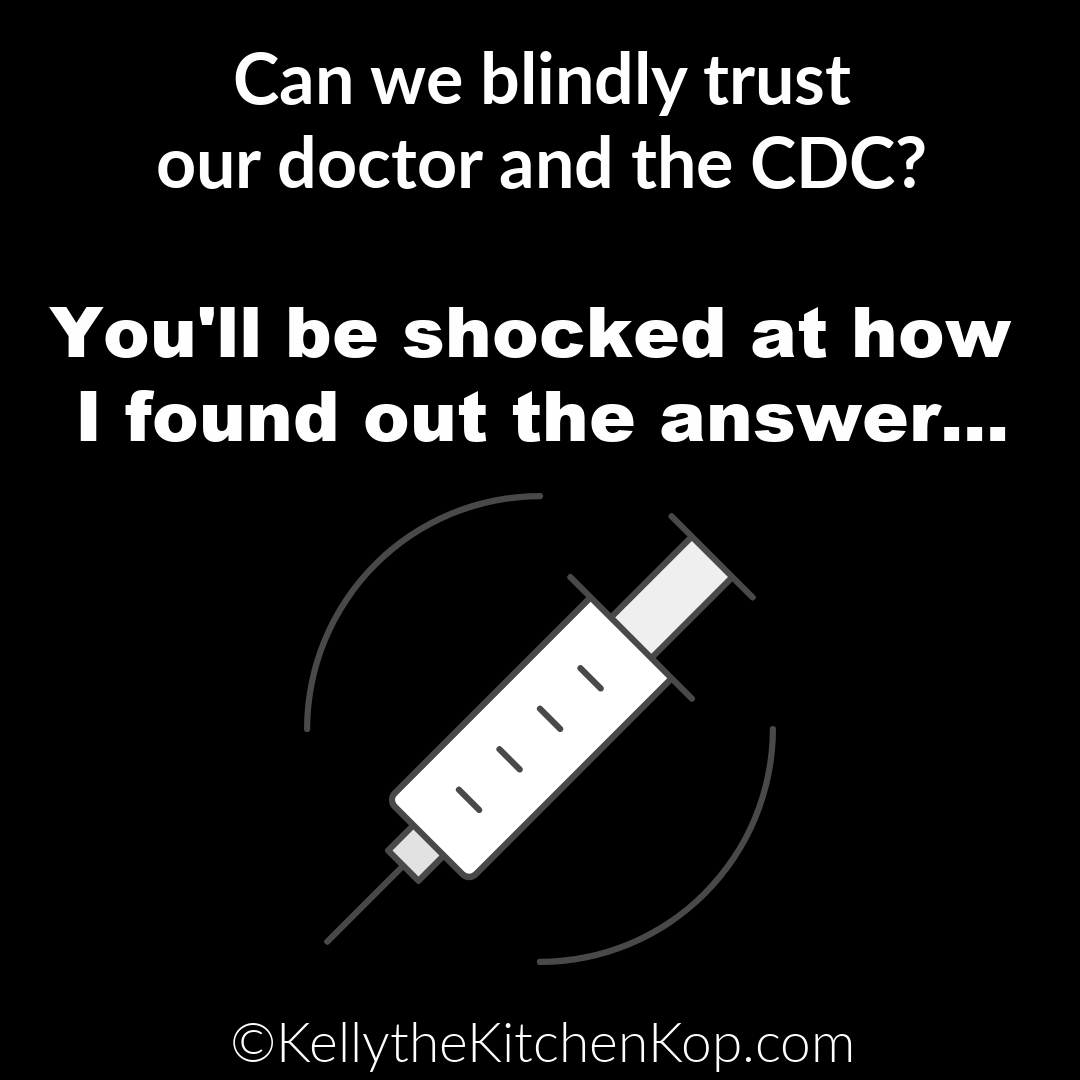 Can We Trust Our Doctor and the CDC?
After our youngest was born (I didn't know better with the others) I did a LOT of research and we chose to give him some of the "mandatory" vaccines, but not all.  (If I had it to do over, since I now know more about the risks, I wouldn't give any vaccines.  Read more about that in these posts.)
I was tempted to take the "easy" way out…
At his 4 year old check-up recently, he was due for 3 shots:  MMR, DTaP, and IPV.  I have to admit, since he hasn't been sick in months, not even a little cold, and he seems to have a nice strong immune system, I was very tempted to just pay the $30 co-pay once, only have to put him through the pain and trauma once, and only have to work my schedule around to get him in there once, because let's be real here, it's a pain dragging them in to the doctor's office several times instead of one time.  
Thankfully I had just spoken to my friend, Lyn, the day before, who helped me remember all the reasons why I'm so leery about vaccines, and she encouraged me to just do one shot at a time as I had in the past.  Keep in mind, when it's the MMR or the DTaP, the one shot is actually 3 different antigens together already anyway – three different foreign toxins from three different major diseases, meant to stimulate an immune response; just enough to build up antibodies against it.  So if I had let them give him all 3 shots, that would have been parts of SEVEN different diseases all at once.
Kids get all of those shots together all of the time.  Problems are "rare", and it's safe to trust the shot schedule… right? 
Wait until I tell you what happened…. 
First, I need to make sure you understand that I really like the receptionists, nurses and our doctor at our medical office.  After having multiple miscarriages, four healthy babies, and going through all the "routine" well-baby checks, I've gotten to know them fairly well.  They are truly kind people who are only doing what the CDC and local health department require and train them to do.  And even though I know that our doctor does believe vaccines are all well and good (he vaccinates his own kids), and he buys into the saturated fat myth and other mainstream medical ideas, still I firmly believe that he does have our best interests at heart.  Not only that, he knows that I disagree with a lot of those mainstream ideas, he talks openly and calmly with me about them, and even though he doesn't sway on his opinion, he still respects and honors the decisions we make for our kids.  Unlike most docs, he doesn't kick you out of his practice if you're "non-compliant".  If you can't say all the same about your doctor or their office, I would suggest you go somewhere else!
Soooo…
We're at the doctor's office and our 4 year old is being a little trooper as he gets checked over, and then it's time for his shot.  We have his stick of gum all ready to go — he never gets gum so this is a treat — and as the nurse is drawing up the MMR vaccine (for Measles, Mumps & Rubella – the one shot I decided to have him get that day), I asked, "Just to double check, there's no mercury preservative in that anymore, right?"  She wasn't sure.  Just that part is scary, that she didn't know this.  
So I asked to see the insert.  
She went to pull out the huge two-sided vaccine insert for the Merck vaccine.  We looked and looked and couldn't find the answer to our question.  Another nurse came to help and I asked, "I can't believe this hasn't come up before, doesn't anyone else ever ask these questions?!"  (Besides me with different nurses last year when he got his 3 year old shots.)  They both said, "No, nobody ever has."  I was shocked and said, "Wow, that amazes me, that people have such blind trust."  She said, "Yeah, and we trust the health department."
I said, "I know you have to, that's part of your job, but I don't."
So she went to grab the CDC book (where she ended up finding out that no, there was no longer any mercury in the vaccine, if we can even trust that), and while she was gone I spotted something on this insert that made my blood boil.
Keep in mind, if I hadn't told them that I only wanted him to get his MMR that day, he'd have gotten all three shots…
The insert says, "Routine administration of DTP (diphtheria, tetanus, pertussis) and/or OPV (oral poliovirus vaccine) concurrently with the MMR (measles, mumps, and rubella vaccines) is not recommended because there are limited data relating to the simultaneous administration of these antigens."
WHAT?!!!!!!!
I said to the nurse, "But you would've given him all three shots today if I hadn't have said anything!"  She said (squirming and feeling obviously uncomfortable), "We just go by the schedule we get from the health department."
When I got home I looked closer at that "What you need to know" sheet that they give you whenever your child gets shots, and this is what it said:
"MMR vaccine may be given at the same time as other vaccines." !!!!!
So the insert says NOT to give them together, but the docs, nurses, and the flyer they give you after the shots ALL say it's okay to give these shots together!!
The CDC is so screwed up, they don't even know what they're DOING, and doctor's offices just follow along!  
And to think I DID so blindly trust our doctor and the CDC for YEARS…
Wow.  And how sad that so many DO still blindly trust the white coats and those with letters by their names, because don't we all just WANT to believe they know what they're doing?  That mix-ups are rare?  That vaccine injuries are few and far between?  That we don't have to take the time, many hours in most cases, to dig in and figure this out for ourselves?
We're all busy.  I know, I am too!  But we can't blindly trust others with our kids' health, no matter how kind and caring everyone at your doctor office is.
Also on the "What you need to know" sheet were a few more tidbits I thought I'd share…
They now have the "MMRV" shot, which combines MMR with Varicella.  No thanks.  We need less combining, not more!  Besides, Varicella is one we chose not vaccinate our youngest for, we've exposed him a few times and he still hasn't gotten it, but we'd like him to get chicken pox the natural way and let his body build up immunities the way we used to.  (Here's an update on this from many years later:  Safe Natural Chicken Pox Treatment — Yep, we had chicken pox here!)
Somehow it's also not very comforting when they tell me that "A Federal program has been created to help people who may have been harmed by a vaccine.  For details about the National Vaccine Injury Compensation Program, call 1-800-338-2382 or visit their website at www.hrsa.gov/vaccinecompensation."
At the same time, if someone has been harmed by the vaccine, as of 1986, pharmaceutical vaccine manufacturers were freed from ALL liability resulting in vaccine injury or death by the Childhood Vaccine Injury Act.  So you MIGHT get some bit of "compensation" if your child is injured, but you cannot SUE them.  Not kidding.
They're constantly changing their minds on what's safe, and we're supposed to TRUST them?! 
The fact that one day they'll insist on which vaccines our kids "must" have before they start school, and the next day one of those very vaccines are pulled from the market for safety concerns…
This happened with our 2nd baby, back before I was too ignorant about all of this and didn't know that you have to be so VIGILANT.  He got a Rotavirus shot and when I went in for his next check-up they said, "Oh, we don't give that anymore, it's been pulled off the market due to safety concerns after some kids had severe reactions to it."
Comforting, huh?
When our oldest was born, the Hepatitis B vaccine was new and our doc told us, "I don't recommend that one for infants.  He's not at risk since he doesn't use drugs or have promiscuous sex!"  So we didn't get it, but by the time he started school it was then "mandatory" (and still is).  I wasn't smart enough to question this at the time, and instead dutifully took him in to get "caught up" on those shots for school.  🙁
As if all that weren't enough…
Probably the most horrifying point about vaccines, even more so than what I've mentioned so far, and something you may or may not have known about, is this:  many are made using aborted fetal cell lines.  (I hadn't realized that the MMR, the one our son just got, was one of them until I was working on this post!)
Here's the site to find out which vaccines are considered ethical and which are not.
In this crazy world, we do not have the "luxury" to blindly trust anyone.
The take-away from all of this is that just as in everything, you have to take up this issue on your own and research research research.  It's not easy, it takes a lot of work, but we must try our best to stay on top of the game at all times.  Know what is going in (and on) your bodies and your kids' bodies, whether it's food, vaccines, skin care products, medicines…everything.
(When it comes to food, have you seen my book, Real Food for Rookies?)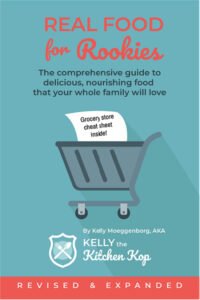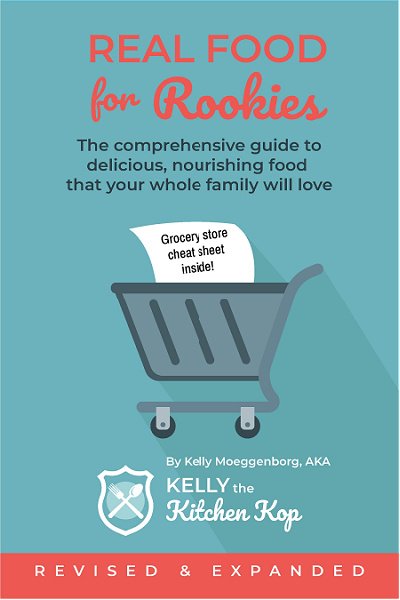 WHAT ABOUT YOU?
Do you trust vaccine companies or blindly trust your doctor, or DID you in the past like I did??
Related Posts: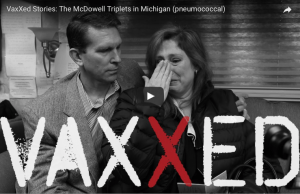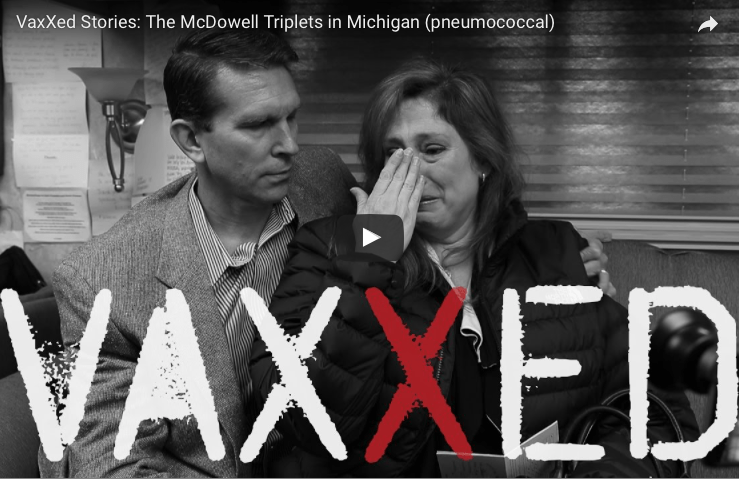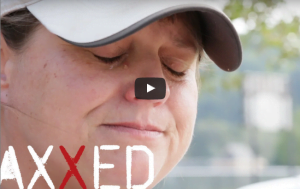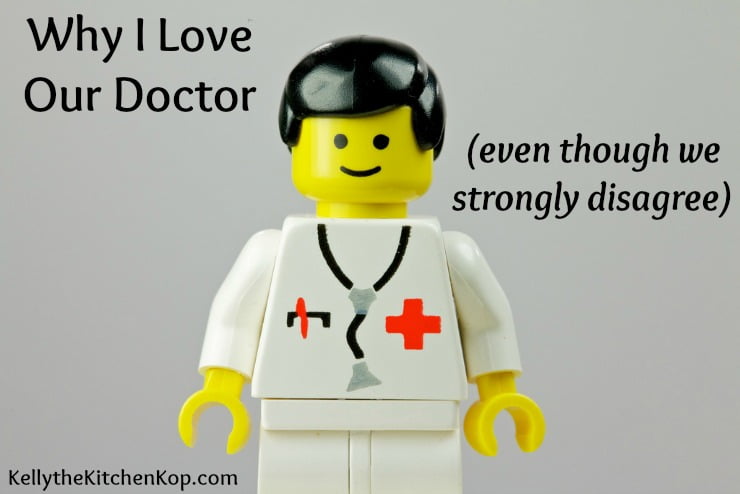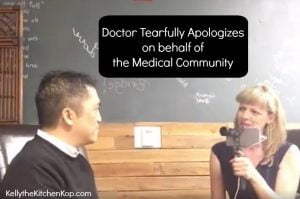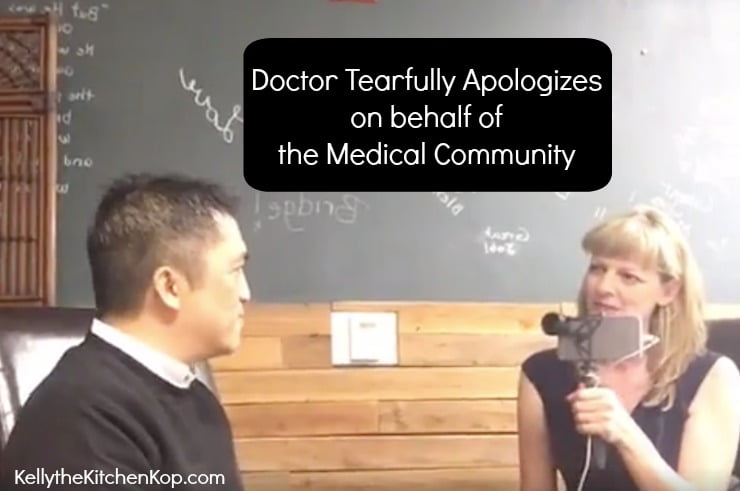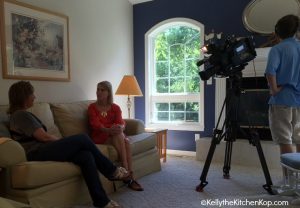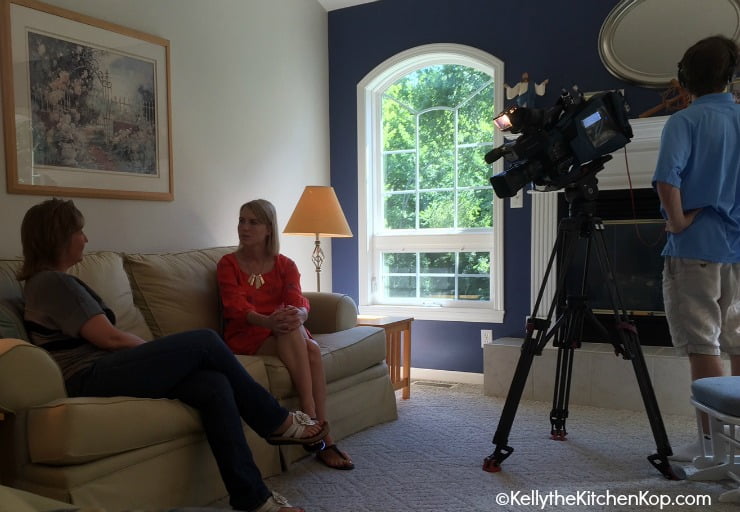 IMPORTANT: Please read this Vaccine Decisions post with some important information and also find more links there related to the vaccine issue.