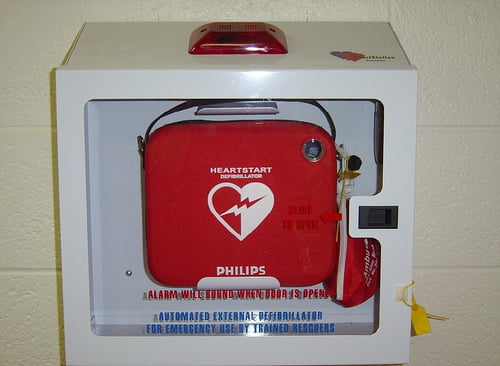 If cholesterol truly isn't the bad guy, as most of us real foodies know, what does cause heart disease?  Do you still have loved ones who are avoiding butter to "protect their heart" or because their cholesterol is high?  Even worse, do you have friends or family taking statins?   (See this post for more on Statin dangers.)
Share the video below with your hard-headed friends and family
This video explains very clearly…
What really starts dangerous lesions in the vessel wall
How cholesterol fixes the problems in our blood vessels
How did the scientific community get this so wrong?  "Well it's because cholesterol was at the scene of the crime but it is not the perpetrator.  It would be like if they're a bunch of house fires in a neighborhood and you say, "I wonder what's causing all those?"  Well there are firemen all over the place every time there's a house fire, so they must be causing it.  But no, it's actually something else and that's how it is with cholesterol."
What are the different types of cholesterol and what foods raise the worst kind
Since it is presented so well, it would be a great tool to share with those in your life who still don't "get it".  So if someone sent it to you, don't be offended, just watch with an open mind, and as you do, think of the health of our nation in the past twenty to thirty years or more.
Have we become healthier since believing the 'eat low fat to protect your heart' mantra, or have we become more sick?  Don't we all know people, probably several people, who struggle with the top three:  obesity, diabetes, and heart disease?
NOTE:  Here's a book that many in the comments have suggested on this topic:  The Great Cholesterol Con.
Shocker:  The wild thing is, I agreed with almost everything in this video, how refreshing!
The main thing I didn't agree with was the push for "fish oils", which are often super processed in big labs and sold by pharmaceutical companies, and aren't anywhere near as good as the more natural cod liver oil that we take.  "Ours" is not only less processed, but it also has the correct vitamin A and D ratios so you can safely take extra when needed (to boost immunity).
Twenty years ago doctors told us to stay away from high-fat foods like butter, cheese, bacon and eggs because they raise cholesterol and could lead to heart disease.  America responded and stop eating fat.  In its place however we ate more sugar and other carbohydrates, and how'd that worked out?  Not great, as a whole Americans grew fatter and sicker then before.  It looks like back then scientists may have reached the wrong conclusion."