Heal Your Body with Real Food
In the past when I've featured Real Food success stories here on the blog they've always been very popular, because who doesn't love to learn more about the POWER of Real Food to heal and give you your life back?!  Today you'll hear from Lauren, another 19 year old dynamo.  What's sad, however, is that her colitis diagnosis is something that is becoming increasingly common.  How many do you know with digestive issues?  I know several.  Here's Lauren…

Thank Goodness I'm Gullible…  A Crippling Digestive Disease
I'm Lauren, author of Empowered Sustenance, and I have a rare and debilitating disease called gullible-itis. Symptoms include a general lack of sales resistance in the As Seen on TV Store and a habit of jumping to extreme conclusions. My family supports me in my struggle. For example, they quickly change the channel whenever Doomsday Preppers or Finding Bigfoot airs. In the rare cases that an infomercial slips past their vigilant surveillance, my sister will bravely pull the phone from my clutch before I call the number on the screen.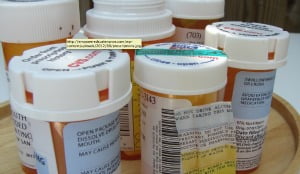 I reacted in a similar manner when I opened Nourishing Traditions for the first time. That was five years ago, after my diagnosis with ulcerative colitis. At that time, my colitis was relatively benign and I was obliviously popping prescriptions to suppress any symptoms. My naturopath, tapping the thick cookbook, explained how healing foods would mend my intestines. Naturally, I fell for the book as quickly as I had fallen for the Magic Bullet pitch on TV.
Real Food: Round One
I was only a halfhearted Real Food convert, too lazy to do the authoritative book justice. For a few weeks, my mom and I made a weak effort to incorporate traditional foods into our family meals. After a month, however, the only evidence that Nourishing Traditions had entered our bookshelf was the thick layer of butter on my now gluten free toast.
Time to Make A Change
Fast-forward four years: I was heading to college with way too much bedding and a solemn warning from my doctor:  "Your colitis has advanced so aggressively that you will most likely need your colon removed in the future", he told me. Horrified tears streamed down my face as I promised myself that I would never lose my colon. With that vow, I left for the campus, armed with potent immune-suppressing medication and a plan to eat and sleep well in the dorm.
During that first semester at college, my colitis flared constantly. I struggled to mask my health issues, but I could no longer hide my dwindling energy or humiliating hair loss caused by my medication and distressed intestines. At the end of the fall semester, I signed up for online college courses, headed back home, and ditched my medication. I threw myself wholeheartedly into treating my colitis with nutrition.
Yay for Being Gullible!
For these past healing months, I've allowed my gullible tendencies to work towards my healing. For example, after reading Gut and Psychology Syndrome
and Breaking the Vicious Cycle: Intestinal Health Through Diet
, I believed these books held the answer to my health. Determined to see a change, I jumped onto the Real Food Bandwagon. Knowing my high hopes required persistence to meet with success, I submerged myself in healing foods.
Nourishing Traditions came off the top of the bookshelf and soon became as stained and tattered as the family Bible. I ignored the confused stares from my family as I heaped my dinner plate with sauerkraut and prodigious dollops of black market, Amish raw butter. I reveled in the joy of eating healing foods, and I also discovered the extensive real food resources online–sources like Kelly's blog and the rest of the real food bloggers out there.
Perhaps the most serendipitous result of my real food journey is meeting my new friend Caroline, of the Gutsy blog. You may know her from her guest posts on Kelly's blog (Are you Gutsy enough to be the weirdo?). Caroline is my long lost twin–we are the same age (she's 18, I'm 19), we both do the GAPS diet, and our health struggles put us in similar situations. Now, we Skype weekly and plan to complete Nutritional Practitioner Training at the same time!
I Love GAPS!
Following the SCD and GAPS diet for the past five months is the most important step I've made on my healing journey. Two weeks on the diet stopped my colitis flare, and I felt my long-absent energy returning after a month. Also my hair stopped falling out, and the bald spots are slowly filling in with new growth. I still don't have GAPS down to an exact science, and there are days when I forget to eat my fermented veggies or run out of time to make bone broth. But the most exciting change on GAPS? I am giddy with joy when I open my eyes each morning, because I know I am finally on the right track for my health.
Treating disease with diet requires perseverance but offers an exhilarating sense of empowerment.
I created the Empowered Sustenance blog to offer that same sense of hope to anyone who feels overwhelmed by dietary restrictions. Specifically, Empowered Sustenance fills the need for SCD, GAPS, and Paleo recipes that are nut free. Come visit before next Monday for a chance to win a huge bag of Real Salt!
Eat well and heal!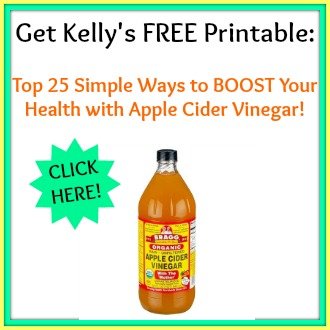 Top photo:  "No, I don't randomly dance on logs–it's my high school senior picture from last year." Photo by: Anna Leinau.