If you're suffering from digestive system problems, you're not alone.
Have you been diagnosed with Crohns Disease, Irritable Bowel Syndrome, Colitis, chronic constipation, or another digestive disorder?  Or do you have digestive system problems but no doctor can figure out what's going on?  Have they tried putting you on medications full of nasty side effects?
You wouldn't believe how often I hear from people just like you!
Would you like some natural help so you can feel better for good?  And I hope you'll share what has helped you with any digestive system problems in the comments, because collectively we can help a lot of people!
By the way, did you know that most of those with digestive problems also suffer from at least occasional anxiety and depression?  It's all related guys, it's called the "gut-brain connection".  That's why a lot of the below suggestions will also be found in the post on How to Fight Anxiety and Depression Naturally.
Here are a few suggestions based on what's helped many of my readers with their digestive system problems:
***Remember, I'm not a doctor, and consulting a natural-minded health professional is a very good idea to help you with all of this.  I'm just sharing what I've heard over and over again has helped those with ongoing gut issues.
Important:  trying to change eveything at once can be overwhelming.  Look through here and start with one or two things and then add more in as you can…
You may need to start by giving your digestive system a "break" and avoiding ALL grains and dairy for now.  Do this for a month and see if you feel better.  Those two are the most common inflammatory offenders that are hard on a compromised gut.  Most likely you won't have to avoid them forever, but just until you heal.  Check out my post about when I did this for a month–there's support and meal plans and lots of info at that link.  By the way, many can easily add back in raw dairy, because with raw dairy the enzymes needed to digest it are not killed off with the high heat of pasteurization.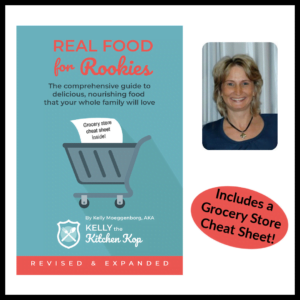 You can't JUST take out the bad stuff, you need to add in nourishing foods and supportive supplements too:
Take this gut-strengthening, immunity-boosting superfood:  Colostrum!  <– Get some there.  Or watch this video on the health benefits for more info.  Colostrum helps to seal up the holes in a "leaky gut", which is what causes adverse reactions and digestive upset.  You can slip the powder into any recipes you can, see lots of ideas here!  Just start out with small amounts though–even just a pinch at a time, and work up to more.  This is a powerful gut cleaner and if you start out with too much it'll clean things up too fast and could cause a "die-off" reaction, such as constipation or diarrhea.  This happens as the "good guys" (healthy bacteria that should be in our digestive tract) take back over from the "bad guys" (unhealthy bacteria that we don't want there).  Again though, if you have those reactions, it just means even more that you really need to get things cleaned up in there.
Healthy probiotic supplements are a MUST. I have a friend who struggles with constipation and will only go once a week unless she is consistent with taking these probiotics.  This brand is the best because it's in spore form (with a protective shell) and actually makes it through your stomach acid into your gut to do the work there.  And here's another crazy-awesome testimony: "My mom has ulcerative colitis and was on a potent pricey prescription ($300/month!) that kept her in remission. But then I had her try the probiotics you recommend and she was able to ditch the Rx and only takes this everyday now! It's been 3 years since she's been on the probiotics, and 3 years since she's had a flare up. Plus it's WAY cheaper than $300/month, AND it doesn't suppress her immune system like the meds do, it actually builds UP her immune system!"  
Probiotics build up your healthy gut bacteria, which is important for everyone, especially those suffering with digestive system problems or those who need to build up their immune system.  Same as above, you may need to start off slow or you could get a toxic die-off reaction which is not pleasant, but this means it's working.  ***Note:  for those who can't swallow pills, you can easily open up these capsules and sprinkle onto food with no taste.  Be sure to start off slow–with half a capsule or even less and see how you do.  Then build up as you can.  I take 2/day but I'm healthy, so you may want to build up to 4 or more/day depending on how you're doing.  Use the code KOP for a discount when you shop here.
For some nutritious probiotic foods to build up your healthy gut flora more and to get in a wider range of healthy bacteria into your digestive tract, try some homemade raw sauerkraut, a little with each meal (or find some at the store that's raw/not pasteurized, and preferably organic), a little of this with each meal makes a huge difference!  If you can tolerate dairy, try making yogurt or kefir!  Here's where to get starters and detailed instructions.  Or read my post about how easy it is to make dairy kefir and how to make yogurt.  Important:  if you buy some at the store only get the whole milk version, never low-fat, because your body needs these healthy traditonal fats to heal!!  (Also look for organic if possible so you know it won't have the weird additives.)
Cod liver oil provides the very important omega 3 fatty acids and is an anti-inflammatory healing food.  (The KOP code works there too for a discount.)  I take a teaspoon a day of the liquid or 2-3 pills, but if you're having health/digestive issues you may want to take more until you heal.
From the post on the Health Benefits of Bone Broth:  "The gelatin in homemade bone broth helps the lining of the intestine. Many of us today have leaky gut, diverticulitis, Crohn's and other intestinal problems. By helping to strengthen the gut walls, this also supports immunity. It also strengthens digestion which helps you absorb more nutrients. Gelatin also helps people digest milk and dairy products."  Read Bone Broth for Rookies.  Want similar benefits that you can slip into even more foods like smoothies, soups, or any sauces?  Get some collagen here that has no taste and stirs into anything easily!  (Just don't think you'll make broth yourself?  You can buy it here — it's so good for you and shelf stable too!  Use it in recipes or heat it up, season well, and drink a mug full.)
Healthy fats like butter, ghee (butter without the dairy part), coconut oil, and pastured meats, plus animal fats like lard and tallow are so good for your gut and help it to heal!  Cook your eggs and veggies or meats in these fats and try to get some at each meal.  "Grass-fed, organic butter also contains anti-microbial fatty acids including butyric acid, which has strong anti-fungal effects. Coconut oil and butter are not only anti-microbial, but they also help heal the lining of the gut; therefore, they are preferred for cooking, baking or eating right off the spoon." (From How to Restore Digestive Health by Jordan Rubin.)
Have you read the book, The Maker's Diet?  It was written many years ago but it's the story of how Jordan Rubin healed himself of Crohns Disease/Irritable Bowel Syndrome.  And again here's his WAPF article:  How to Restore Digestive Health.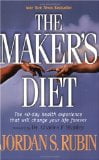 If you do all of the above and are not feeling better, you may need to look into the "big guns" GAPS Diet to heal your gut and strengthen your immune system.
Reminder:  I'm not a doctor, seek professional help when implementing any natural remedies.  Always use common sense to find what works for you.
More you might like:
If you have a question about any of this and you're already a Kitchen Kop Krew Member (which just means you've subscribed to my newsletter), then feel free to email me with any questions:  

[email protected]

.  I'm happy to help.
Learn more from homeopath Joette about how to heal at the root of the cause with homeopathy, this helps chronic issues long-term:  Good Gut Bad Gut.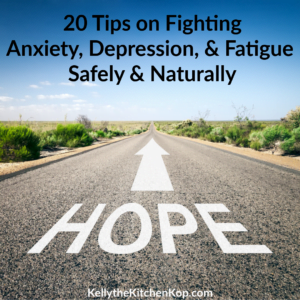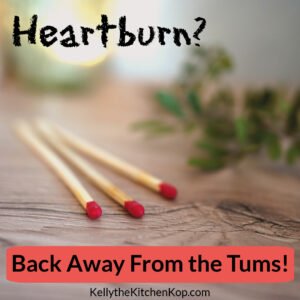 GAPS Diet for Rookies–again, this diet is "the big guns".  It's not easy, but for some it's the necessary step to total healing.