If you're suffering from digestive system problems, you're not alone.
Have you been diagnosed with Crohns disease, irritable bowel syndrome, colitis, chronic constipation, or another digestive disorder?  Or do you have digestive system problems but no doctor can figure out what's going on?  Have they tried putting you on medications full of nasty side effects?  You wouldn't believe how often I hear from people just like you!
Would you like some natural help that can actually help you HEAL for good?  I hope you'll share what has helped you with any digestive system problems in the comments – collectively we can help a lot of people!
Here are a few suggestions based on what has helped so many of my readers:
Remember, I'm not a doctor, and consulting a natural-minded health professional is a very good idea to help you with all of this.
You may need to start by giving your digestive system a "break" and avoiding ALL grains and dairy for now.  Do this for a month and see if you feel better.  Those two are the most common inflammatory offenders that are hard on a compromised gut.  Hopefully you won't have to avoid them forever, but just until you heal.  Check out my post about when I did this for a month — there's support and meal plans and lots of info at that link.
You also need to avoid all processed foods, fast foods, junk foods — your body needs to heal and needs nutrients, don't give it any empty calories.  If you're craving that stuff it's just another sign that your gut needs healing.  (Read more here Gut Health 101-6 questions about the immune system.)
You can't JUST take out the bad stuff, you need to add in nourishing foods and supportive supplements:
Healthy probiotic supplements are a MUST. I have a friend who struggles with constipation and will only go once a week unless she is consistent in taking probiotics.  Probiotics build up your health gut bacteria, which is a MUST for everyone, especially those suffering with digestive system problems.  You may need to start off slow or you could get a toxic die-off reaction which is not pleasant.
Cod liver oil – this provides the very important omega 3 fatty acids and is an anti-inflammatory food.
From the post on the Health Benefits of Bone Broth:  "The gelatin in homemade bone broth helps the lining of the intestine. Many of us today have leaky gut, diverticulitis, Crohn's and other intestinal problems. By helping to strengthen the gut walls, this also supports immunity. It also strengthens digestion which helps you absorb more nutrients. Gelatin also helps people digest milk and dairy products."  Read Bone Broth for Rookies.  Or get gelatin here to add to soups for more nutrition.
If you do all of the above and are not feeling better, you may need to look into the "big guns", the GAPS Diet, to heal your gut and strengthen your immune system.  Read the GAPS book here.
Have you read the book, The Maker's Diet, with the story of how Jordan Rubin healed himself of Crohns Disease with diet?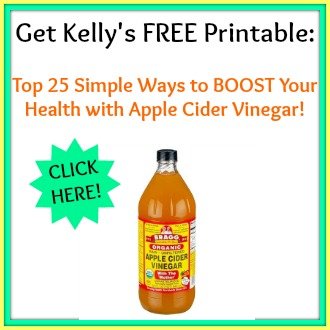 Reminder:  I'm not a doctor, seek professional help when implementing any natural remedies.  Always use common sense.
More you might like: