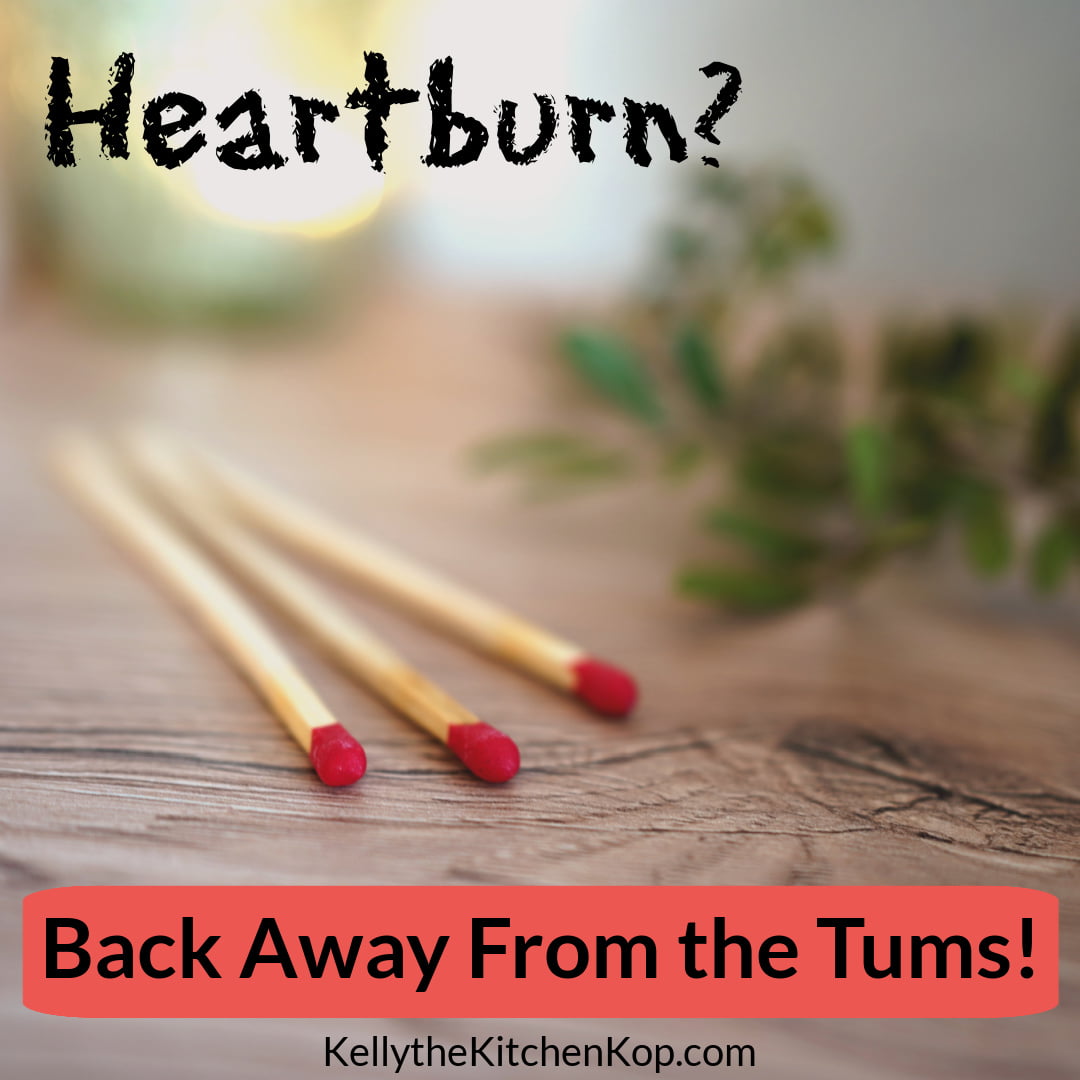 Want the Best Heartburn Relief?!
By Joanie Blaxter    
First a few notes from Kelly…
Just want to know how to help without the back-story?  Scroll down to where it says, "What do do!" below.
First a disclaimer:  "The information found here has not been approved by the FDA and is not intended to diagnose, treat, cure, or prevent any disease."  Your situation may be VERY different than the one below, and neither Joanie nor I are doctors.  Use this information to do more of your own research.
Have you seen this scary article:
"Heartburn drugs linked to fatal heart and kidney disease, stomach cancer. Death risk increases the longer such drugs are used.."  By the way, these drugs also greatly deplete you of vitamin B12, and I know this because I just researched it for a relative of mine. He was very tired all of the time so he went to the doc and guess what?  They found he was extremely low in B12 — but I highly doubt the docs knew that was from the PPI drug they put him on a few years ago for heartburn.  So now he needs B12 shots.  There is great profit in keeping people sick instead of treating the root cause.  Just one more reason you need the information here!
Here's Joanie…
I'd have to guess the most common request I've heard during my 6 years working on the vitamin aisle in a natural food store is for products to treat acid reflux.  And no wonder!  Statistically, about 10-20% of people suffer from gastritis at least once a week, while about 50% experience it once a month.
When I've asked my customers what their doctors tell them about the cause of their chronic heartburn, the consistent answer is: a defective lower esophageal sphincter (LES).
The esophogeal valve is located right about at the base of your rib cage.  It separates the stomach from the esophagus, which leads up into the throat. When the LES does not shut properly, the contents of the stomach, extremely caustic from the hydrochloric acid (HCL or stomach acid) it contains, leak upwards through the valve, causing a a burning sensation in our esophagus.
This is why heartburn is frequently worse at night or the early morning.  As we lie down, it's easier for burning liquid to slip through the valve. Really severe leakage can travel all the way up to the throat and affect the quality of our vocal chords, as the desperate, heartburn-hoarse professional singer who came to me for help could attest.
When I asked what she thought was the cause for her "defective" esophogeal valve, her response was "My doctor told me it's genetic."
The singer then identified her father as also suffering from chronic heartburn as "proof."  Her reason for coming to the vitamin aisle for help was that, in addition to the proton pump inhibitor medication prescribed for her, her doc also recommended she make some diet changes.
Unfortunately, the medication was not working well and she thought I might have additional dietary suggestions other than what her M.D. had offered. This woman was frantic because her career was threatened until she could get her symptoms under control.
The explanation of a genetically defective esophagus being the cause for heartburn has always puzzled me since it doesn't really address the question of why gastritis increases with age.  Wouldn't anyone born with a genetically "soft" esophageal valve that never has shut properly likely to be downing antacids as a child or teenager?
And yet that's not what we see. Characteristically this is a condition that appears with age.
Even more surprising has been that every single one of my customers with chronic heartburn who has been to see their conventional doctor for help has been put on medication to LOWER stomach acid.
High stomach acid is only associated with very rare conditions, like Zollinger-Ellison Syndrome which is diagnosed at the rate of about 1 out of 1,000,000.
Yes.  You read that right.
Your chances of having chronically

high stomach acid

are about

one in a million

!
And yet most people with gastritis complaints are prescribed a proton pump inhibitor like Prilosec to lower stomach acid.
Upon learning that a customer is on heartburn medication, my next question is always…
Did your doctor test your stomach acid levels

before

prescribing your acid-blocker?
NEVER ONCE have any of these medicated people ever replied YES to that question.
The irony is that studies are very clear that acid reflux is much more commonly linked to LOW stomach acid, not high.
In one study researchers found that over 30 percent of men and women past the age of 60 suffer from atrophic gastritis, a condition marked by little to no acid secretion.

Another study found that 40% of women over the age of 80 produce no stomach acid at all. 

(Source: What Everybody Ought to Know (But Doesn't) about Heartburn & GERD.)
Low stomach acid wreaks havoc with our entire digestive tract.  
Proper stomach acidity is not only necessary for the appropriate breakdown and absorption of both protein and minerals, but also to support a thriving microbiome in our gut.
A stomach chronically low in acidity characteristically also translates into an overly alkaline intestinal environment.  This, in turn, attracts pathological microflora which crowd out probiotic ones, producing excess gas and bloating, and create what's known as "intra-abdominal pressure."
In other words, it's more likely that the intra-abdominal pressure coming from the gas from the gut is what causes the esophageal valve to open and leak, not a "defective" valve, and not excess acidity in the stomach.
In this case, both low stomach acid and unbalanced gut flora must be corrected to address the acid reflux.
So WHY do acid-blockers make heartburn feel better if the problem is LOW stomach acid?
Conventional medication does nothing to address why the esophageal valve is being forced open:  too many pathological microflora in the gut and the gas they cause. It simply reduces the amount of acidity in the stomach, so the leakage burns less when it rises into the esophagus.
So, yes, in this scenario you risk getting worse and worse over time by never being able to get off your medication.  
You additionally risk exposing yourself to compromised digestion and malnutrition (see this post about the resulting vitamin B12 deficiencies!), as well as immune system dysfunction related to an overabundance of pathological intestinal microflora.
An excellent book that addresses low stomach acid as the true culprit behind chronic heartburn is Why Stomach Acid Is Good for You by Dr. Jonathan Wright.  (Buy it here or read the WAPF book review here.)
Unfortunately, if you have already been put on heartburn medication by a conventional physician, please be aware that…
***You should NEVER stop taking proton pump inhibitors cold turkey.
Please understand that these are very dangerous drugs… …you'll develop both tolerance and dependence on them, so you can't stop taking them without suffering serious repercussions…

You have to wean yourself off them gradually or else you'll experience a severe rebound of your symptoms, and the problem may end up being worse than before you started taking the medication.  You should get help from your doctor.

Read here where Dr. Mercola explains how to gradually wean yourself:  Acid Reflux Caused by Too Little Acid, Not Too Much.
My theory as to why so many Americans experience chronic heartburn?  
Because we're mega-stressed out and have under-functioning adrenal glands!
One of the functions of the adrenal glands is to signal to the stomach to produce hydrochloric acid.  When the adrenals are too tired to do that on an ongoing basis, HCL levels can remain low day in and day out.
In my observation most adults, and many teens, have symptoms of adrenal fatigue. This would also explain why we see an increase in gastritis over time, since our adrenals do tend to slow down with both age and stress.
(A note from Kelly with another reason so many these days have heartburn:  it's caused by the other drugs people are on!  One of my relatives was given a PPI because after a heart scare, they put him on heart meds that they said would cause heartburn–the drug companies need to keep themselves in business, right?!  Unbelievable.)
How often do you feel truly hungry, like ravenous?  
Many of my customers with chronic acid reflux answer, "Almost never."  
If that is true for you, I encourage you to check into adrenal fatigue and this article which describes a simple, inexpensive self-test to determine whether or not you are low in stomach acid: How to Supplement with Betaine HCL for Low Stomach Acid.
WHAT TO DO for the BEST Heartburn Relief!!!
As described in that article, one of the most common methods of supplementing for low stomach acid is using Betaine Hydrochloride (HCL).
Here are the recommended brands, but be sure to read the above article so you know the risks of handling this yourself and so you know the proper amounts to take:
2.  Note from Kelly:  It's important to address the root cause of your heartburn as Joanie describes above, but for immediate help and for the best heartburn relief, I've also heard of people having good results using ACV!  (This is the best ACV in my opinion.)  They either take a Tablespoon straight, or they mix a Tablespoon into 4 ounces of water.  You wouldn't want to do this all the time, as I assume it can't be great for your teeth, but you may want to try it for short-term help.  (Watch a video about this from Dr. Berg.) 
3.  Now that I know more, I'd now especially recommend keeping this homeopathic remedy on-hand (choose 6c potency).  Here's what Joette, my favorite homeopath, says about it:  "This is homeopathy's king of antacids.   Tuck a small bottle of it in your purse, diaper bag or glove compartment.   Then, any time indigestion hits, toss 3-4 pills directly in the mouth.   If no relief is afforded within 15 minutes or so, continue taking in the same manner.   In most cases, the indigestion will be resolved within short order. Curiously and as a welcome old friend, the next episode of indigestion will often not be as severe, not last as long and will be fended off for a longer period of time.   Further, the cost of these little pills is under $20 and they pack neither side effects nor additives."
So whatever happened to the frantic professional singer with heartburn-caused hoarseness who wanted to get off her medication?  
After explaining how it was possible that she may have low stomach acidity and a gut microflora imbalance, rather than a defective esophageal valve, I offered her this website to find a naturopathic physician who could decide if it was appropriate to walk her through the process of weaning herself off her acid blocker: FIND A DOCTOR.
The fact that I never saw the singer again is actually a good thing in my book! In my experience, the customers who get the help they need are the least likely to return to my aisle.  I hope that's the case for her and she's singing her heart out!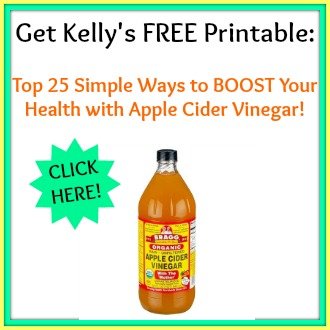 Please share, what has helped you get to the root of your issue and given you the best heartburn relief?
Resources from Kelly
Other resources for the best heartburn relief
Read more here specifically about bone health: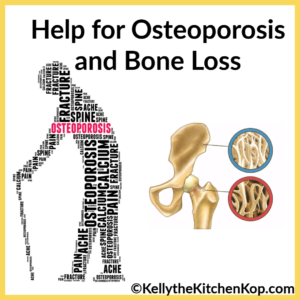 This was a post by my sweet friend, Joanie Blaxter, now a regular writer around here!  Joanie is a health coach who has been in sales and education in the natural foods and products industry since the early 70's, with her most recent six years spent as a vitamin specialist in a natural foods store.  Joanie's past articles are located here.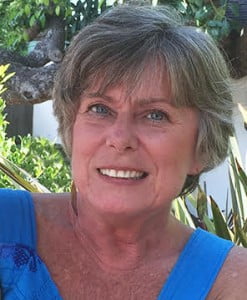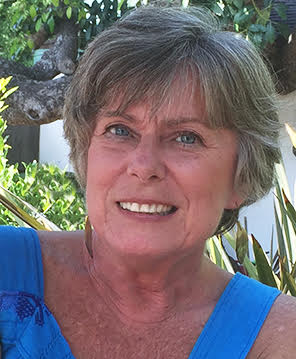 Disclaimer: Neither Joanie nor I are health professionals! Use what you read here for your own research and then consult with a natural-minded doctor or health professional you trust to find what is best and right for YOU. Read my entire disclaimer here, and also note that there may be affiliate links in this post.
Photo by Veronika Diegel on Unsplash