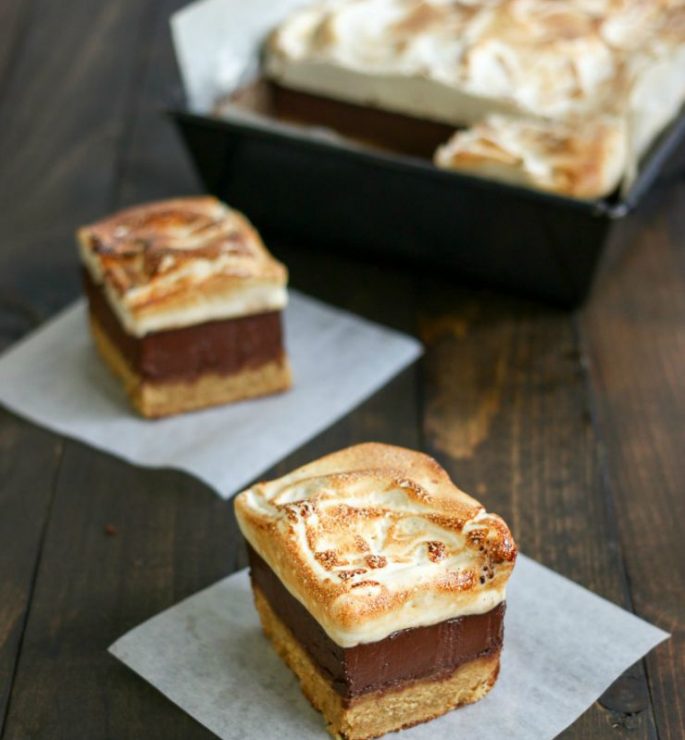 Marshmallow Dessert Recipes with Health Benefits
Don't you love it when you find out how to take a "junk food" and make it yourself so it has actual health benefits?!  Yes, there is sugar in these, so it's not like they're a health food or anything, but they DO have some redeeming qualities.  🙂
Here's what makes these somewhat good for you: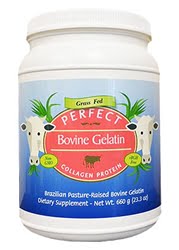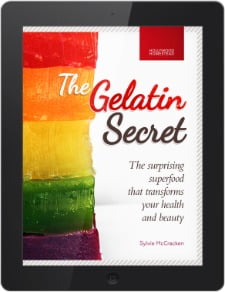 The beef gelatin used in these recipes is made from pastured animals and contains collagen. Collagen is a protein and a building block for our skin, and is protective against signs of aging by preserving elasticity and regeneration. It also supports bone and joint health and muscle restoration (so athletes love it), and can even help to manage your weight and boost your metabolism!  (Get beef gelatin from pastured animals here and get this book for more gelatin recipes here:  The Gelatin Secret.)
Besides that, these recipes have all real food ingredients, unlike these scary ingredients on store-bought marshmallows: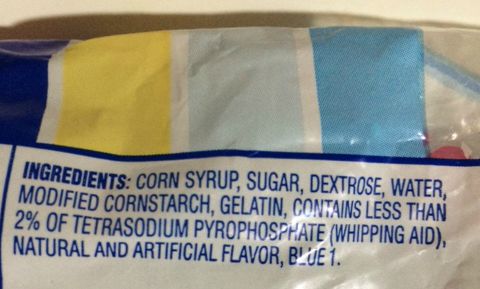 UPDATE:  Now they do have some more natural marshmallows that I actually found at my store if you just don't think you'll make them!
Note:  I made the sea salt caramel marshmallows, but have not tried the smores bars yet — don't they look scrumptious?!  I was skeptical at how the marshmallows would come out, I've never made them before, but they were better than any I've ever had, maybe because these were sea salt caramel marshmallows!  Hint:  They're not as good the second day (still tasty, but not as fluffy and wonderful), so eat and share them fresh if possible.
Trust me, it's quite possible.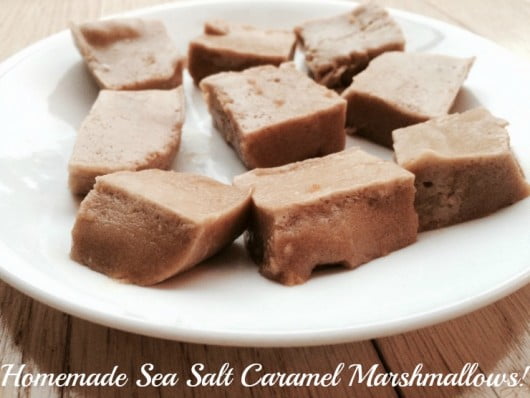 Print
Homemade Sea Salt Caramel Marshmallows
Yield 12 large marshmallows
There's no need to buy store-bought marshmallows when you have a container of gelatinin your pantry.  Use honey or maple syrup for natural sweetness, and gelatin to give them their chew.  These soft, fluffy bites have a salty swirl of caramel throughout.  They're great for a small treat and can even be roasted over a flame.
Instructions
Remove the bowl from the stand mixer and drizzle the salted caramel in.  With a large spatula, gently mix the caramel in with just a few strokes.  Pour the marshmallow mix into the prepared pan and set it aside for 2-4 hours to set up.  It's ready when it feels firm to the touch and the entire sheet of marshmallow can be lifted easily from the pan.
Dump the finished marshmallows out onto a surface coated with a bit of tapioca starch.  Cut into squares using a greased knife or rolling pizza cutter.  Dust the sides with coconut palm sugar, as desired, or simply use more tapioca starch to keep them from sticking together.  Store in a sealed container at room temperature for up to 2 weeks.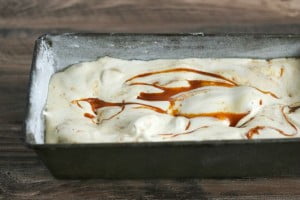 Did you make a real food recipe?
I want to see it! Tag @KitchenKop on Instagram and hashtag it #KitchenKopRecipes OR share anything you know I'll love by tagging @KitchenKop and hashtag #KitchenKop -- see you over there!
Here's how the original recipe looked: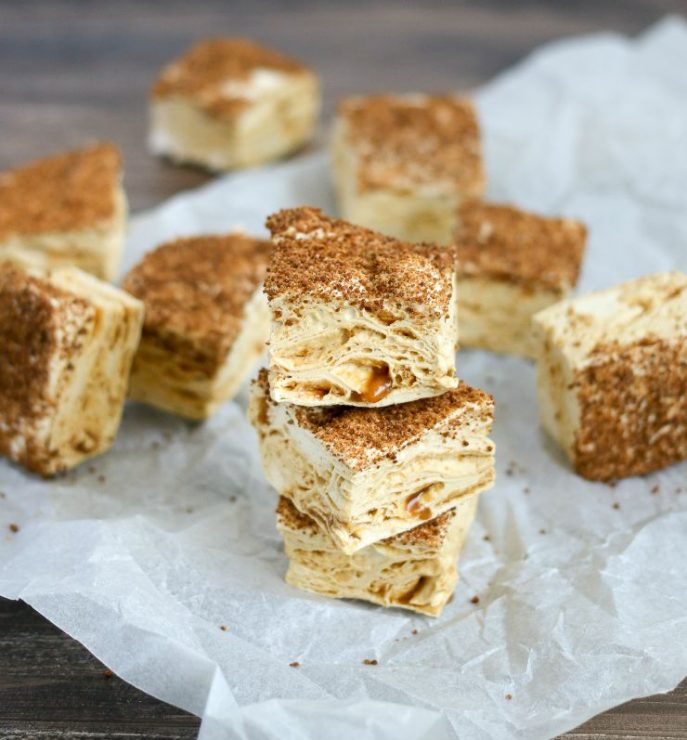 Here's how mine looked, not quite as pretty, LOL.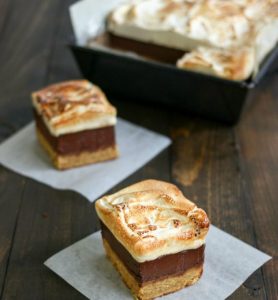 Print
Indoor Smores Bars (paleo, gluten free, dairy free)
Yield 9x9 or 9x13 pan
These Indoor Smores Bars are paleo-friendly, gluten- and grain-free, as well as dairy-free, if desired.  A graham layer sweetened with molasses is topped with a fudgy chocolate layer and then topped with a homemade marshmallow made with natural sweeteners and whipped up with beef gelatin.  Toast it up indoors and enjoy the deliciousness.  Campfire optional.
Ingredients
For the crust:
For the chocolate layer:
For the marshmallow layer:
Instructions
Preheat the oven to 350*F.
In the bowl of a large food processor, combine the Crust Layer ingredients.  Process until combined and sticky looking.  Scrape down the bowl between mixing, as needed.  Dump the dough into a 9×9″ baking pan (9×13″ works for thinner layers) lined with parchment.  Placing 2 long pieces into the pan, as shown above, helps with removal later.  Press the crust flat and prick with a fork about 10 times throughout the crust.  Bake for 10-12 minutes, or until lightly golden.
While the crust is cooking, prepare the Chocolate Layer by heating the milk, coconut oil, and vanilla extract in a small saucepan over medium heat.  Once melted, remove from the heat and add the chocolate chips.  Allow it to sit for 3 minutes to let the chocolate melt, then whisk gently until the mix is smooth.  Pour over the cooked crust and move the pan to the refrigerator to cool, about 30 minutes.
About 15 minutes before removing the pan from the refrigerator, prepare the Marshmallow Layer by placing the 1 cup of maple syrup or raw honey with a pinch of sea salt into a small saucepan.  Bring to a simmer over medium heat and cook until the syrup is reduce by about half (it will read approximately 260-280*F on a candy thermometer).
While the syrup is cooking, pour the ½ cup filtered water into the bowl of a stand mixer fitted with the whisk attachment.  Sprinkle the beef gelatin over the water and let stand 5 minutes to bloom.  Turn the mixer on low and drizzle the hot reduced syrup into the side of the bowl.  Once mixed into the gelatin, turn the speed to medium for 60 seconds.  Then move the speed to high and whip for 2-3 minutes, or until the mixture has turned white and forms thick ribbons when the whisk is lifted out.  Add the vanilla extract and whisk again to incorporate.
Scoop the marshmallow on top of the cooled Chocolate Layer and spread out.  Allow to set up at room temperature for a minimum 2 hours before serving (you can serve before this if you don't mind gooey layers).  Brown the top with a kitchen blowtorch or by placing the pan under the broiler in the over with the pan on the lowest rack for 1-2 minutes.  Watch it closely because it will burn fast!
Serve immediately after browning and cut with a knife dipped in hot water for easier slicing.  Best stored in the refrigerator, keep leftovers for up to 1 week.
Did you make a real food recipe?
I want to see it! Tag @KitchenKop on Instagram and hashtag it #KitchenKopRecipes OR share anything you know I'll love by tagging @KitchenKop and hashtag #KitchenKop -- see you over there!
Okay readers, let me know what you think!