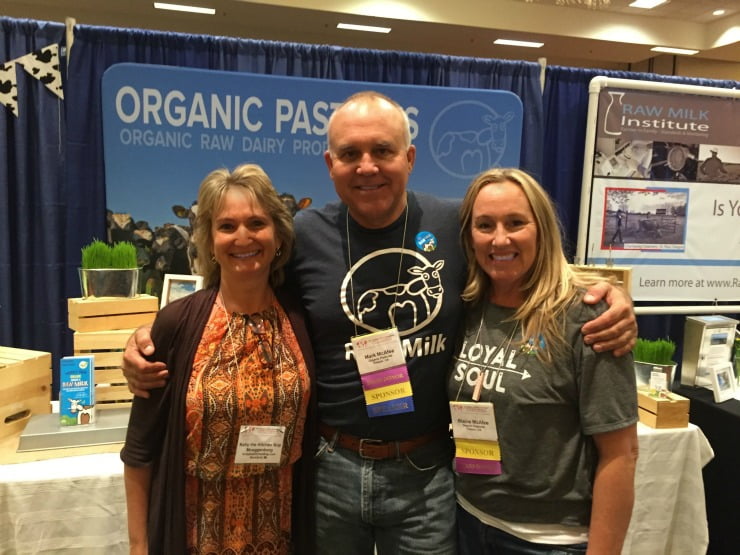 Do you have questions about raw milk and wonder about all the raw milk benefits? 
Here's a blast from the past, a couple Q & A videos on raw milk with Mark McAfee, owner of Organic Pastures Dairy in California.  This is what Mark does, so his explanations are very clear and helpful!  (The photo above is me with Mark & Blaine McAfee at the Wise Traditions conference in California November 2015–they're such fun people!)
After watching the videos below, if you drink raw milk, be sure to share with everyone why you love it in the comments!
Don't like watching videos?  Check out these posts…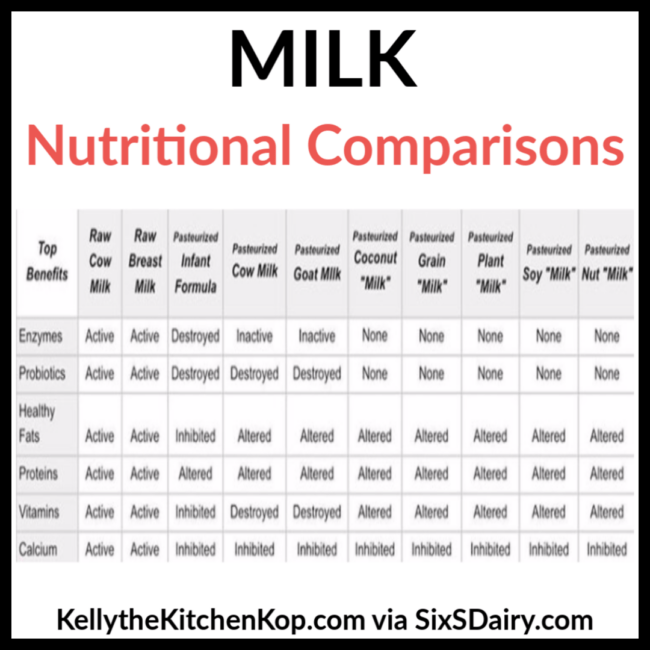 Have you made the move to clean grassfed raw milk yet?  Once you do, you'll never go back.  Not only because you know that nutritionally it blows away any store-bought milk since all the good stuff isn't killed off with pasteurization or homogenization, but also the taste is just so fresh and alive.
Why do you love fresh raw milk? 🙂