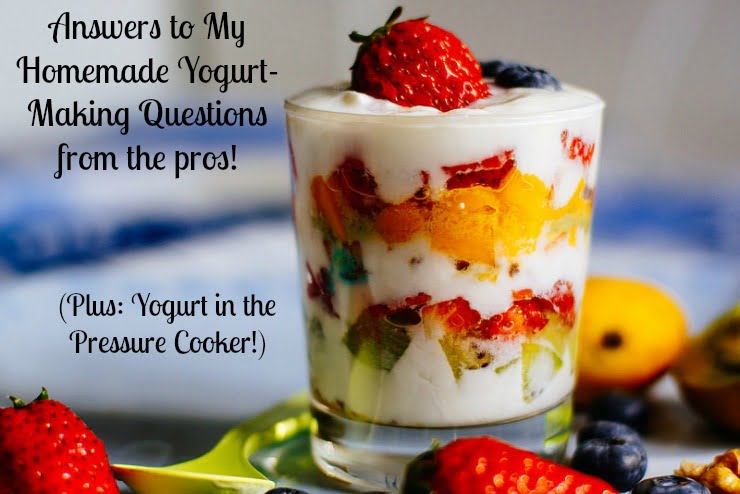 I know that many of you make your own yogurt all of the time.  I've made plenty myself, but it's been a while.  I just got out of the habit, you know how it is.  But the other day I had some extra raw milk to use up and thought, "I should make some yogurt and turn it into yogurt cheese for recipes!"
Before I go on, you may want to look over these posts:
So I had some questions I was trying to figure out before beginning my yogurt-making again, since it had been a while, and I went straight to the pros.  The owner of Cultures for Health, Julie, is a friend, we knew each other waaaaaay back when both our businesses were just starting!  But I didn't want to bug her, so I went to the contact form on their customer service page.
No WONDER everyone says what great customer service they have…
Sarah from customer service got back to me SO fast, and then answered my follow up questions quickly, too!  (Not only that, but when you order anything from them you get a BUNCH of free ebooks on cultured foods.  One on water kefir/kefir soda, yogurt, cheesemaking, lacto-fermenting, dairy kefir, kombucha, and sourdough!)
Here's how our Q & A conversation went:
(***Note, see the even easier version below though, that I figured out later!!!)
Me:
I should know the answer to this question because I'm pretty sure I've asked Julie about it before, so forgive me for asking again, but I'm making yogurt for the first time in a while and want to figure this out…

I'll tell you what I want to do, and you tell me what to buy, okay?

1.  I think I want "direct-set" because I don't make yogurt often, I just want to make it now and then, and then start over in a few weeks or whenever I want more.  (Instead of keeping up on making it weekly.)
2.  I want something that I can use raw milk with and that cultures on the countertop so I can preserve the enzymes and all the beneficial bacteria and other goodies in my fresh raw milk.

So which culture should I buy?

Thank you!
Kelly
Hi Kelly,

Great to hear from you! I'm happy to help.

The only direct set starters we have are the Traditional and Mild flavors. Normally the milk would need to be heated to 110ºF, but you could certainly get away with keeping it as cool as 100ºF as long as you're keeping your equipment clean. It may just take a bit longer to culture to a nice thick consistency.

If you'd like a countertop yogurt, I'm afraid the only options are the heirloom varieties here. They require an extra step for making raw milk yogurt, but I find these so incredibly easy to maintain, that it's no trouble at all to make a small, 1 cup batch weekly. For a refresher on that process, check out our article How to Make Mesophilic Raw Milk Yogurt.

Sarah
Me:
Actually I was just reading more and remembered that even at 110* the enzymes are preserved and some of the beneficial bacteria, is this correct?
That is correct!  Enzymes just begin to be damaged around 118ºF. So even heating all the way to 110ºF, your milk should be in great shape.  That being said, my favorite temperature for making yogurt is right about 105-106ºF. So yummy!
Me:
I still just want to make it when I want it and not mess with maintaining, even if it's easy, so I'm going to order the mild, and then try just keeping it warm in my pressure cooker (it has a yogurt button), thank you so much!
Yogurt in the Pressure Cooker
My pressure cooker has a yogurt button and I can't wait to give that a try, it sounds so simple!  Click here for the pressure cooker I got and you can read more about why I love and all I do with it here.  Mine can be adjusted for time and temp, so I'm here's what to do…  (I think I could just hit "yogurt" button, but I don't want it to heat too high, so I'm going to do mine manually to watch it):    Just use the one pressure cooker pot to get my raw milk to temperature (I like this thermometer so it clips on and beeps when it's ready so you don't have to stand over it), when it's at 110*F, whisk in the starter culture and let it set like that, right in the pot, for 8 hours at 110*F.  Next check the consistency and strain out the whey if you want it thicker (see my picture for how I do it!), then spoon it into whichever size jars you want.  Keep refrigerated so it doesn't get sour and use within 2 weeks or so.  Easy!
EVEN EASIER!!
My farmer friend Jenny from Six S Dairy said she takes a half-gallon of raw milk, adds this culture to it, let's it set for 24 hours and strains.  THAT is how simple I wanted it to be!  Then move to the step of making yogurt cheese here if you want to, that posts tells you all the easy ways to use it!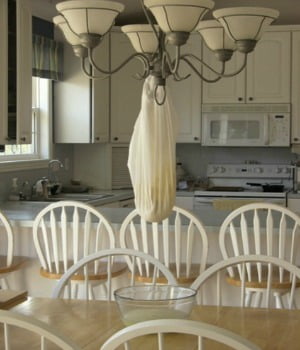 Try making the yogurt parfaits pictured above:
Sweeten the yogurt with a little raw honey or real maple syrup then just layer yogurt with your favorite fruits and the kids will go wild.  🙂
More posts you may have missed: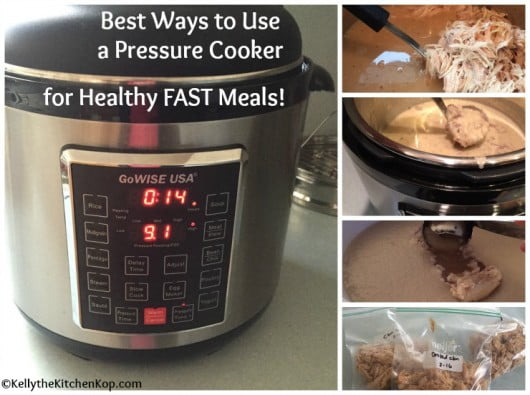 photo credit and another