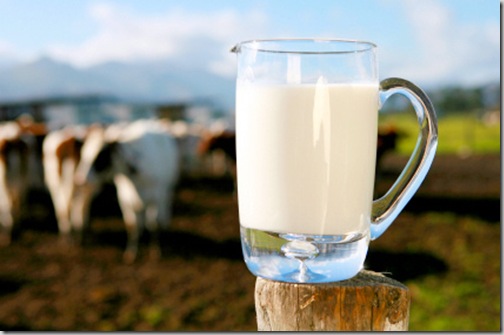 Ways to Use Up Raw Milk
Hi Kelly,
I was wondering if at some point you could do a blog post including all the things people can do or make with raw milk. We are new drinkers of raw milk and the only way it's available to buy locally is in gallon containers, which is a lot for my little family of three to get through in a week. I'd like to try making some of the things you post about, like cream cheese, buttermilk, etc. but I get a little overwhelmed trying to find the different posts, decide on what to make, and then actually start making whatever I've decided upon. I would really appreciate it!  Thanks for all you do.
Thank you, Kara, for giving me a great post idea!
By the time you read this and all the comments from my awesome readers, I'll bet you'll be ready to get at least another gallon each week! (Learn why raw milk is the best milk for us: Raw Milk Benefits and Information: Q & A with Mark McAfee).
What are some of the ways we use raw milk?
Mostly we drink lots of it straight – it's so yummy & fresh!  Read all about raw milk in these posts and here you can read more about why nutritionally it is leaps and bounds above store-bought milk.  (Tastes better, too.)
How to make buttermilk (and what I use it for) – find buttermilk and yogurt starters here.
Non-alcoholic egg nog – a super tasty & nutritious beverage!
Here's a Fettuccine Alfredo recipe that you can use raw milk in when you have plenty – I just made this tonight as a matter of fact.  (It was a busy night with kids going all different directions, so I made it early this afternoon and put it in the crock pot on warm so everyone could grab some whenever.  It was great having dinner done by 1:00!)  Really any recipe that calls for milk and/or a cream sauce.  Our Homemade "Ketchup" Soup also comes to mind, everyone loves that, too!
If we've been gone a lot and have extra raw milk and no time to do anything with it, I'll sometimes water our outside herbs with it!  (Don't water inside plants, because it will smell, trust me.)
What else do YOU use raw milk for? Do you ever struggle figuring out ways to use up your raw milk?  I'm sure I missed some good ideas, but you guys always fill in the gaps for me – thank you for commenting!
Have you read this book?  The Untold Story of Milk, Revised & Updated: The History, Politics and Science of Nature's Perfect Food: Raw Milk from Pasture-Fed Cows.
Here's a new one by David Gumpert:  The Raw Milk Answer Book.
photo:  nonlinearsunshine