How To Make Whole Milk – Raw Milk Buttermilk
Why make buttermilk?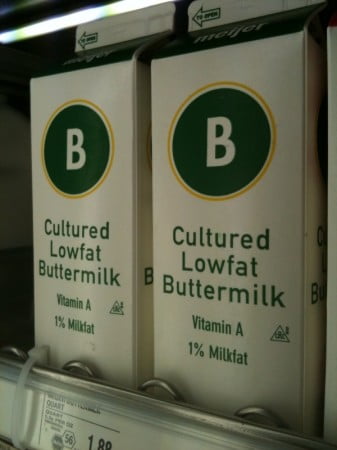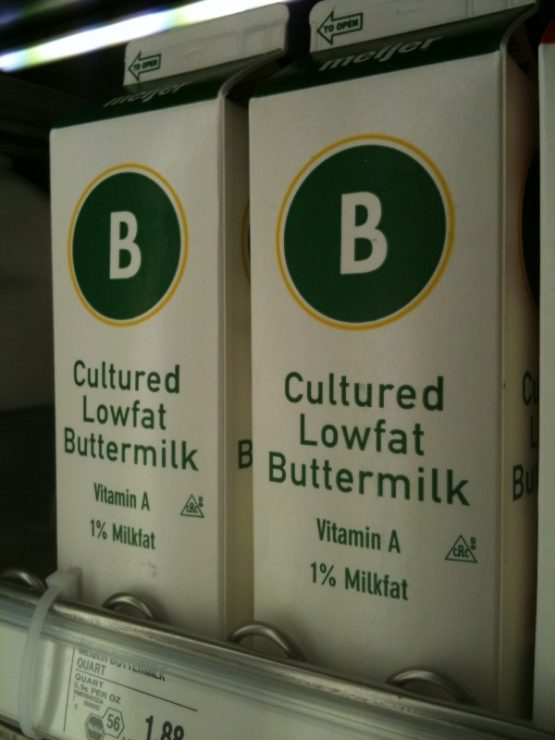 I use it in many recipes that call for soaking grains (more about that below). In these same recipes you could also use Kefir or yogurt, but I found this to be the easiest and the most economical. Also, for those times that I'm not baking as much, it keeps for a longer time in my frig (for months). Nourishing Traditions
says, "This is the easiest of all the cultured milks."
And, obviously, homemade is much better than the stuff at the store…
Print
Whole Milk-Raw Milk Buttermilk
Instructions
I put this is the same 1/2 gallon ball jars we keep our raw milk in, cover, shake it up good and set it on the counter 12-24 hours – depends on room temps, etc. You can tell by the sour smell when it's ready – it's not an unpleasant sour smell though.  NT says it is done when the milk thickens and it curdles slightly. Store it in the refrigerator. THAT'S IT!
Did you make a real food recipe?
I want to see it! Tag @KitchenKop on Instagram and hashtag it #KitchenKopRecipes OR share anything you know I'll love by tagging @KitchenKop and hashtag #KitchenKop -- see you over there!
Now you've got a good "acid medium" to use in recipes that you start by soaking the night before – this breaks down the phytic acid in the grains in your recipe, so they're more nutritious and easier to digest. I use this in my pancakes, in my homemade bread, etc.
Let me know if you have questions or if you have something to share, please comment below! 
More you might like: 
Read about an embarrassing situation that I shared (only because I thought it might help someone – the things I do for you people!), and also scroll down at that link to get info on GAPS recommended probiotics, which I highly recommend to build up your immune system! (Read why it's a much better option than getting a nasty flu shot this fall, in my humble opinion anyway… good thing I'm not very opinionated huh?  Ha!)
Guinness Beer Recipes for those that go ga ga over Guinness like Kent does (he's going to hate that sentence), and also for those like me that just love it in recipes.  (Update:  we found out that Guinness has high fructose corn syrup so we have to do some research to find a stout that does not have HFCS!)