Does Ringworm Itch?  And More Natural Help for Ringworm and Fungal Infections
First this note/disclaimer:  "The information found here has not been approved by the FDA and is not intended to diagnose, treat, cure, or prevent any disease."  I'm only sharing our own story, your situation may be VERY different, and I'm not a medical professional or anywhere close.  Use this information only to do more research on your own!
A few months ago someone in our family had a fungal infection on the back of their neck that turned out to be ringworm, but I won't say who that person may have been…
OK, fine, it was ME, but it's a little embarrassing to admit, on the worldwide web no less! But there's a good reason I'm confessing such a thing: I figured out what helps and had to tell you about it.  (The picture above is just one I found on Flickr, by the way…)

"RINGWORM"…Ewww
I don't even like how the word sounds! But just in case you don't know, there's no actual worm in "ringworm".
HOW DO YOU GET IT?
First you must be wondering how you catch such a thing. Ringworm is contagious, but no one close to me has had it. Sometimes you can get it from pets, but we don't have any. I also read you can get it when your immune system is compromised, and all I can figure is that my late nights (working on this blog!) might have caught up with me a little, who would have thought?
WHAT ARE THE SYMPTOMS?  DOES RINGWORM ITCH?

It started with the back of my neck itching, so yes, ringworm does itch!  It turned into a pink circle a little bigger than a quarter, and that's when I knew it was ringworm. (I do remember a couple things from nursing school, but not much.)
NATURAL HELP FOR RINGWORM/FUNGAL INFECTION
Maybe it's my nursing background (minimal as it is), but as much as I believe that a healthy diet and/or natural remedies are better for us than always using another medicine, and as skeptical as I've become about some drug therapies, sometimes I'm lazy and think of medicine as the "easy and fast" way out. (There are times I do believe meds are necessary, though.) So I'm trying to change this mindset more and thought I'd try checking in my Natural Cures book (Prescription for Nutritional Healing, 4th Edition). There were many various suggestions, but one I decided to try was fresh garlic.
It burned like crazy and stopped the itching for a couple days, but it was so messy (& smelly), I bagged it and broke down and bought an anti-fungal cream at the store. After a week or two of being consistent with that, it didn't look any better, so I got a different anti-fungal cream. After another week, now it looked worse, and I knew the next step for the doc would be prescribing an oral anti-fungal med, but I didn't want to go there.
I started reading online and saw many testimonials. A few people suggested applying coconut oil mixed with tea tree oil. I began applying this, but wanted to be sure, so I also tried another remedy that helped many people: raw, unfiltered apple cider vinegar to the affected area.
EUREKA!
I used cotton balls and put it on my neck every time I thought of it (about 5 times/day), and after a couple days it was definitely better. Then, just to be sure I was hitting it hard, I also added crushed garlic to the solution. After a couple days I just put it on 2-3 times/day, so I wasn't irritating the skin on my neck so much and it could heal. I actually think the vinegar is what helped support healing the most, but it could've been a combination of that and the coconut/tea tree oil.
BUT…ONE PROBLEM
Only one itty-bitty little issue: the garlic/vinegar solution stinks like crazy! The smell was grossing the whole family out and I felt like I had to give a disclaimer to all my day care parents when they dropped their kids off. (I cannot believe I'm sharing all this!)
One night I crawled into bed and Kent was already asleep. I had just put on more of the stink-bomb vinegar and garlic solution, and I'd been washing my hands so much (afraid of it spreading anywhere) that my hands were raw, so I put Bag Balm all over my hands and gloves on them for the night.  I was laughing and thinking, "Yep, Kent's a lucky man…I'm quite a package!"
A BIG DISCLAIMER!
Keep in mind, I'm only telling you what my experience was. You may have a different condition all together, you may need a different treatment all together, and if your doc tells you to do something different, you should probably listen to them and not me. Or do your own research to figure out what is the best option for you; don't blindly follow my advice or anyone else's. Also, sometimes a fungal infection can turn into a secondary bacterial infection, so you may need other treatment for that as well.
A final thought…
No matter what, it's all a big pain to mess around with, but I try to remember to count my blessings, because like my Mom often says, "At least it's not something much worse…" Thanks Mom!
Too bad I have to add this post-note:
It came back. Grrrrrrr. So I asked my friend who is a naturopath, and she said that I needed to treat the whole body, from the inside. She got me some powerful oral probiotics (since I don't eat as many fermented foods as I should, which would be a cheaper, natural way to get probiotics), and after taking these AND doing the vinegar again (no garlic this time, I didn't want to put my family through that again), now it's been better for good, for at least four months now. (Here's where to get probiotics.)
THANK GOD!
INFORMATION ON PROBIOTICS:
Probiotics are more powerful than I think I even realize yet. They can help support a healthy gut more than you would think – many bodily issues actually start as a result of problems in your gut/digestive system, which is basically where your immune system is. As stated above, eating more homemade fermented foods like yogurt, kefir soda or dairy kefir, sauerkraut, pickles, kombucha tea, etc. is always better and cheaper than trying to get your probiotics in a pill, but I've read that sometimes your body needs some "big guns" probiotics that you can't get enough of in a normal amount of fermented foods that you might eat. So if you need a probiotic supplement, here is what I suggest:  Get probiotics here.
DO YOU KNOW OF OTHER NATURAL CURES THAT HAVE HElPED YOU FOR VARIOUS AILMENTS? COMMENT BELOW AND SHARE IT WITH US!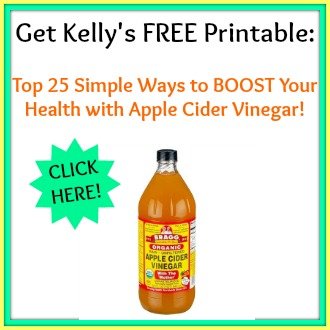 photo