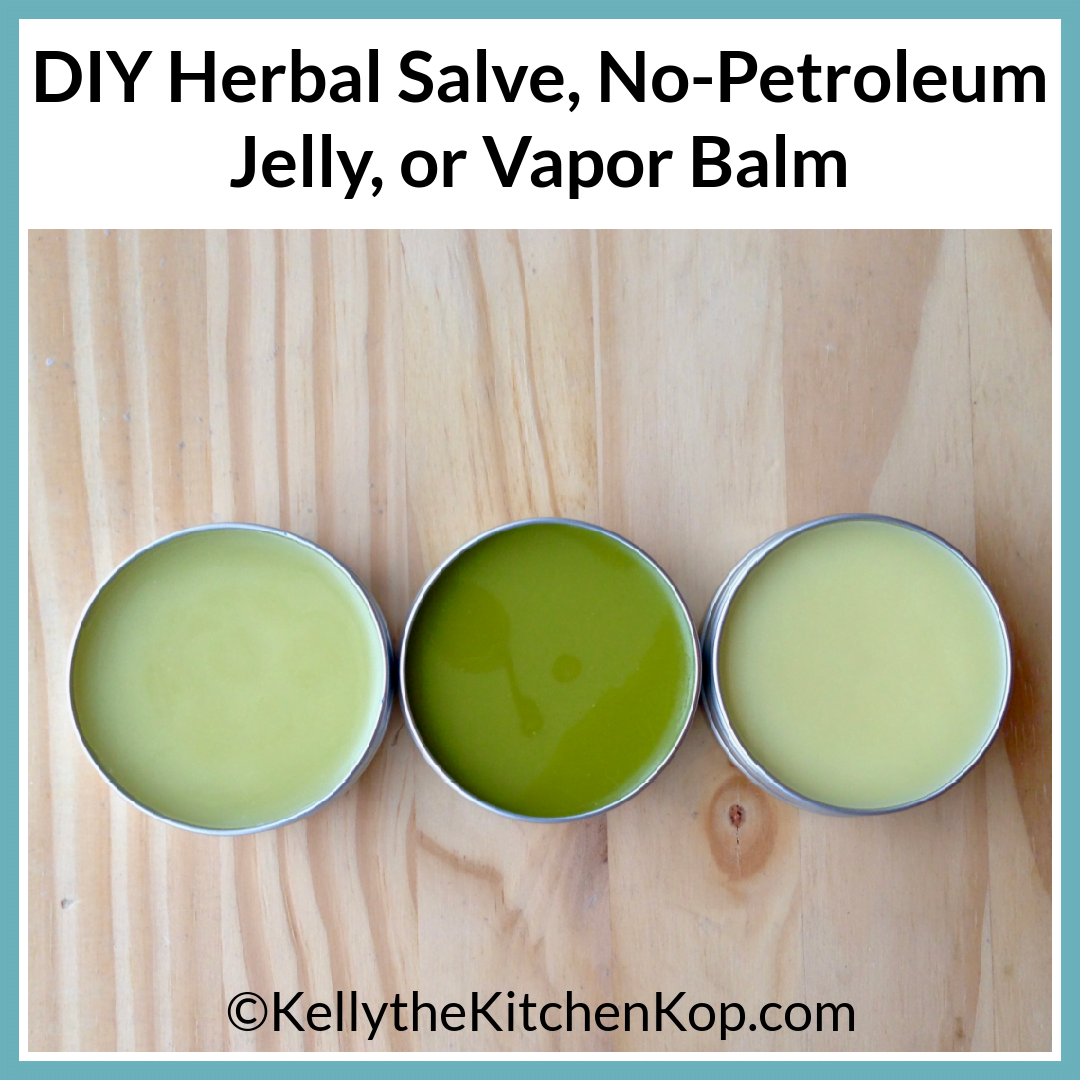 I always LOVED "Vicks Vapo-Rub" and used it for years, but a while back I started getting a natural (no petroleum!) version from Jill and love it so much more!  I keep it by my bed for when I get stuffy at night.  So today my dear friend Jill, the DIY queen, was sweet enough to share her recipes with us!
DIY Herbal Salve, No-Petroleum Jelly, or Vapor Balm
Like other DIY's, making your own herbal salves, vapor balms, and "no-petroleum" jelly is economical, fun, and easy to customize. Plus they make great gifts!
And since the basic process for making herbal salves, vapor balms (a natural and safer alternative to "Vicks VapoRub"), and No-Petroleum Jelly (a natural alternative to "Vaseline") are the same, today you get to learn how to make all three!
How to Make Salve or No-Petroleum Jelly
Ingredients:
Herbal infused oil (for salve–see below) or non-herbal infused oil (for No-Petroleum Jelly).  Most people use olive oil, but I like to use both olive and coconut oil for coconut oil's own anti-microbial and healing qualities), 8 parts by weight.
Beeswax (1 part by weight per 8 parts oil. If measuring by volume, use 1 part grated beeswax to 4 parts oil. For example: 1 ounce grated beeswax to 8 ounces oil, OR ¼ cup beeswax pastilles or grated beeswax to 1 cup oil). The more beeswax you use, the thicker your salve will be.
Essential oil (optional: lavender, frankincense, tea tree, or other therapeutic essential oil), about 20 drops per cup of oil, according to preference.
Directions:
In a double boiler or glass measuring cup placed in a saucepan as shown here, gently melt beeswax over low to medium heat (don't "boil" the water or it may splash into your product). Once melted, gradually stir in liquid herbal-infused or non-infused oil oil until re-melted. Remove from heat and stir in optional essential oil(s). Pour into tins or jars.
*Aluminum tins 
Aluminum tins shown are 1 ounce, and 2 ounce (I like the kind with the screw top lid because they're easier to get on and off), but of course you can use any container you like. Small 2 ounce glass mini mason canning jars would work great too.
How to Make Herbal Infused Oils:
Place dry herb(s)–see below–in a clean, dry glass jar and cover by an inch or two of oil. Cover tightly and place in the sunshine or a warm, sunny window for a couple weeks or even longer, until oil is colored and scented from herb(s), similar to making sun tea.
Alternatively, you can heat gently in a double boiler for several hours or in a crock pot full of water on "warm" setting for a couple days. You want it very warm, but not "cooked" to infuse the oil.
Strain herbs from oil through a fine mesh sieve placed over a bowl, with the sieve preferably lined with several layers cheesecloth or a piece of fabric (like an old, clean T-shirt scrap). Squeeze every drop of infused oil out of the herbs so you don't waste any. Discard or compost herbs. Oil is ready to use.
For my "Boo-Boo Salve", I like using Calendula (a type of marigold flower) and Plantain (a very useful common "weed", not to be confused with the plantain related to bananas). Both have soothing, healing, and infection-fighting qualities and are safe to use on broken skin and on children.
Here is a list of different herbs to consider infusing alone or in combination, along with their therapeutic qualities:
– Calendula flowers:  Soothing, very gentle, speeds healing, antibacterial.
– Plantain: Astringent herb with "drawing" qualities, perfect for bee stings and insect bites. Antibacterial and healing.
– Comfrey: Used topically both for wound of the skin and sore muscles, joints, and sprains.
– St. John's Wort: Even though we most often think of St. John's Wart as useful for depression when taken internally, it is also used topically for skin trauma like burns, rashes, and cuts.
– Chickweed: Soothing and anti-inflammatory. Useful for irritated, itchy, or rashy skin, including diaper rash.
– Yarrow: Anti-fungal, anti-bacterial, anti-inflammatory, and styptic (meaning, it helps to stop bleeding). Like Comfrey, Yarrow is used topically both for healing skin wounds and muscle and joint injuries such as sprains.
– Arnica flowers: Excellent healing topical herb for bruises, sports injuries, sprains and muscle strains. Not for use on broken skin.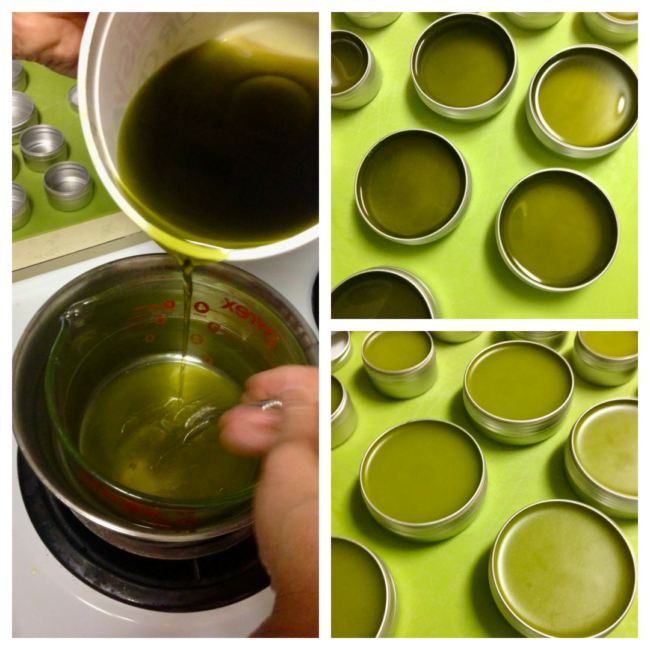 How to Make Herbal Vapor Balm:
Ingredients:
– Olive oil, coconut oil, or other oil of choice, 8 parts by weight (i.e. 8 ounces/1 cup)
– Beeswax, 1 part by weight or 2 parts by volume if using grated beeswax or pastilles (ie. 1 oz beeswax to 8 oz. oil, or 1/4 cup grated beeswax to 1 cup oil)
– Decongesting essential oil blend of choice (I like Plant Therapy's Respir Aid for adults and Sniffle Stopper or Quiet Cough for kids), up to 5% dilution by weight (ie. .5 oz. per 8 oz. oil, or 1 Tablespoon per cup of oil).
– Optional: menthol crystals for extra decongesting "vapors" (do not use for babies, very young children, or those with very sensitive skin), up to 1 tablespoon per cup oil.
Directions:
Following the same basic directions as the herbal salve, melt beeswax in a double boiler. Once melted, gradually stir in oil of choice until re-melted. Remove from heat and stir in essential oil blend of choice and optional menthol crystals until dissolved. Pour into tins or jars.
Related books you might like:
Questions?
If you have qustions for Jill, ask in the comments and I'll see if she'll check in and respond.  🙂
More you might like: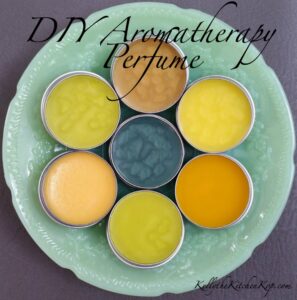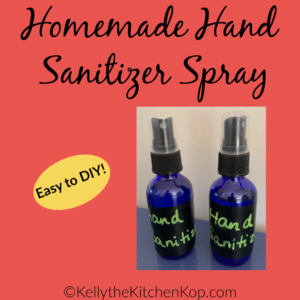 About Jill:  My husband and I live in Waco, Texas, along with our two awesome adult kids.  We own Roots Waco Chiropractice, Nutrition and Wellness clinic.  I also have a small business selling handmade personal and home care products at our farmer's market.  I also used to be Kelly's blog assistant and we are still great friends of course.  🙂  I am passionate about real food nutrition, natural health, local food, and I love to cook. Fortunately we have access to lots of local food via Waco's fantastic year-round farmer's market, nearby farms, and even a grocery store that sources much of its food locally.