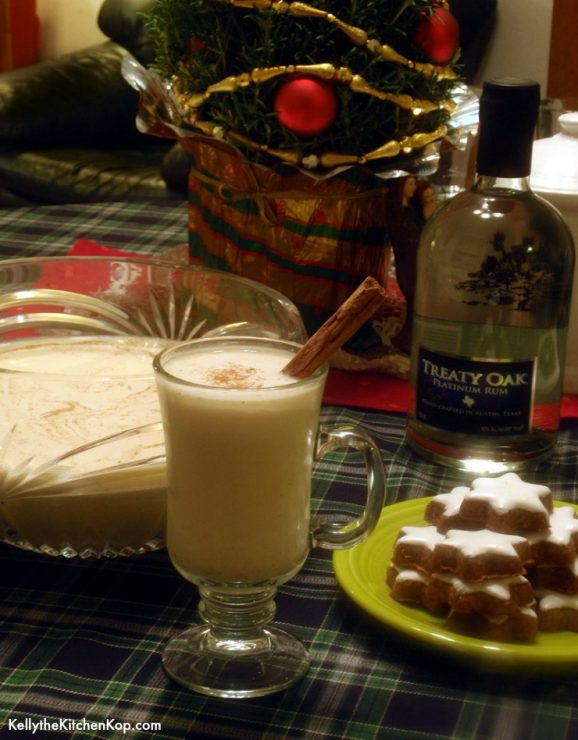 Traditional Eggnog Recipe without Alcohol
The kids and I love making this easy traditional eggnog recipe without alcohol at Christmastime and playing some board games by the fire place.  (Uno and Yahtzee are our current favorites.)
The recipe came from my friend, Jeannie (different from this Jeanne who I've posted recipes from in the past) — she said she often gives it to her teenage boys to get extra protein in them for their growing bodies. This is much better for you than any "protein drink" you may have had in the past, and the eggnog you see at the store has disgusting ingredients.  This one is ALL real food and nutrient-dense!  I love how this recipe includes whey.  I know some drink it straight for health reasons, but I doubt I could do that, so this is a much tastier idea…
I had to adjust her amounts a little because this made too much for my blender. (I found this out after an unfortunate experience…)
(Both recipes below do include alcohol as an option for the adults.)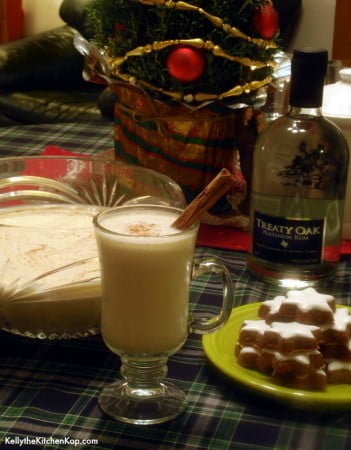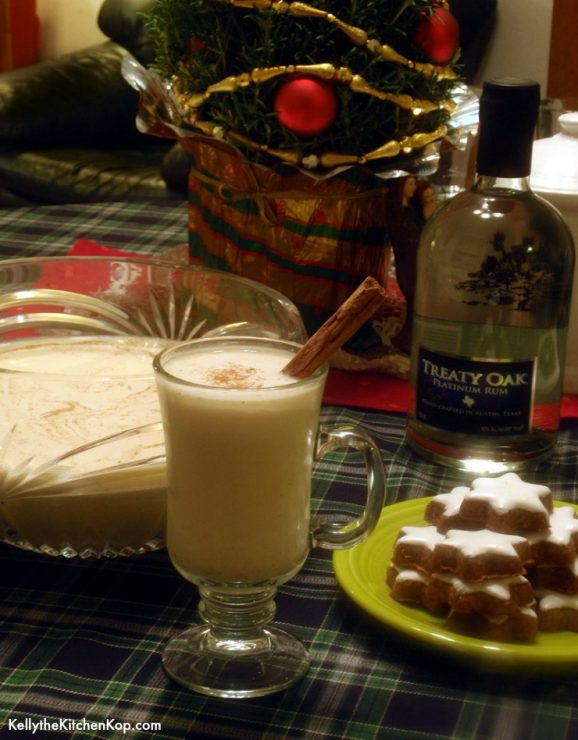 Print
Jeannie's Traditional Eggnog Recipe without Alcohol
Yield About 5 servings
Instructions
Beat or blend eggs until thick.  Add cream and blend more as it thickens again.  I use my Bosch blender.  Add syrup, salt, nutmeg, whey, collagen, and lemon juice. Add milk, and rum if you're using that.  Blend until frothy. Enjoy!  (You could also use more cream and less milk if you like it thicker.)
Did you make a real food recipe?
I want to see it! Tag @KitchenKop on Instagram and hashtag it #KitchenKopRecipes OR share anything you know I'll love by tagging @KitchenKop and hashtag #KitchenKop -- see you over there!
For a Large Group:
Here's another traditional eggnog recipe without Alcohol OR with alcohol 
This is from my dear friend Kim Schuette who passed away Christmas Day 2018.  "This traditional eggnog recipe is a staple at Kim's Christmas dessert parties!"
Servings: 50
Ingredients:
24 eggs, separated
2 cups maple syrup or hazelnut syrup
2 quarts raw milk
2 cups Bourbon
1 cup cognac
2 quarts raw heavy cream
freshly grated nutmeg
Instructions:
Beat the egg yolks together with the syrup until the mixture is thick and creamy. Add milk, Bourbon and cognac. Stir well. (This mixture is the eggnog base and can be made a day or two in advance.)
Just before serving, whip the cream until soft peaks form. Whip the egg whites to a familiar consistency and fold both the cream and the egg whites into the egg yolk mixture.
More posts you might like: