This surprisingly delicious Cheese Dip Appetizer Recipe from my friend, Jeanne, can easily be made organic, since all (or most) of the ingredients are available in the organic version.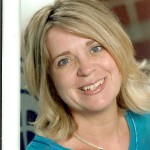 I say, surprisingly delicious, because when you look at the ingredients you may think it sounds like an odd combination – that's what I thought until I tried it!  However, all of the various flavors mix together into a great dip that I'll bet you haven't had before – and it's always fun to bring something new and unique for a party or get-together. Jeanne brought it to the neighbor's across the street Saturday night when a bunch of us got together to play "Rock Band" – what a riot!
Print
Fiesta Cheese Dip Appetizer
Yield 2 Cups
A surprising list of ingredients come together to make a flavorful dip that you won't be able to stop eating!  So yummy with sliced veggies or your favorite crackers.  For other variations, see ideas below.
Ingredients
8 ounces sour cream
1/2 cup sharp cheddar cheese (the sharper the better), shredded
1/2 cup finely chopped or 1 small can crushed pineapple, drained
1-2 chopped jalepenos
1/2 cup or 5 ounce jar coarsely chopped pimentos, if desired (not my favorite so I omit them)
1 cup coarsely chopped pecans (even better: Crispy Pecans)
1 teaspoon fresh or dried garlic
1 Tablespoon fresh or dried onion
Sea salt to taste
Instructions
Mix all the ingredients together, it's best if made the day before. Serve with bagel chips, crackers, or blue tortilla chips. OR eat it with celery sticks if you're avoiding grains.  For delicious and healthier crackers, try these sourdough einkorn crackers!
Variations:
Use 2 cream cheese instead of sour cream and shape into a cheese ball. (I actually used 2 cream cheese AND the sour cream to make more dip.)
Also can be made using diced red and green peppers. (I did this and LOVED it!)
Slice french bread or baguette. Spread mixture on and then run under the broiler to lightly toast. Great served with a salad for a simple meal.
Did you make a real food recipe?
I want to see it! Tag @KitchenKop on Instagram and hashtag it #KitchenKopRecipes OR share anything you know I'll love by tagging @KitchenKop and hashtag #KitchenKop -- see you over there!
THANKS, JEANNE!
Meal Planning Help!
Sick of planning meals and answering the question, "What am I going to feed these people?"  No matter what kind of eater you are…   Check out these affordable interactive easy-to-use meal plans where the work is done for you!   Also read over my review to see what I thought of it.