Short story/update:  these two are the ones I mostly recommend nowadays   this one or this one.  Get a discount with the code KOP and free shipping over $99.  
Longer story:
Most of you already know how important it is to include cod liver oil in our diet. We all need this superfood as it is one of the best sources of omega 3 fatty acids (EPA and DHA) and contains relatively high amounts of vitamin A and vitamin D — CLO boosts our immunity, works as an anti-inflammatory in our body, and improves our overall health! If you have any type of health concern, cod liver oil is an important supplement for you and also for anyone wishing to prevent future health issues. It protects against bone loss, cancer, depression, diabetic complications, heart disease, chronic pain, and so much more! (Source)  We are rarely sick around here, but when we are, we always take a little extra CLO to give our immune system an extra bump.  (Along with other superfoods like fermented vegetables and dairy kefir for the healthy probiotics, extra of these powerful probiotics, and of course, nourishing bone broth.  See my 10 tips for immune system boosting here.)
Why take it with butter or butter oil?
Dr. Price always gave cod liver oil along with high-vitamin butter oil, extracted by centrifuge from good quality spring or fall butter. He found that cod liver oil on its own was relatively ineffective but combined with high vitamin butter oil produced excellent results. The butter oil contains what he called Activator X, now considered to be vitamin K2, which works synergistically with vitamins A and D. Your diet should include sources of vitamin K, such as good quality butter from grass-fed cows and/or high-vitamin butter oil, fat from grass-fed animals, cheeses from grass-fed animals and duck or goose liver, along with cod liver oil. (Source)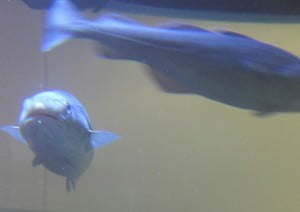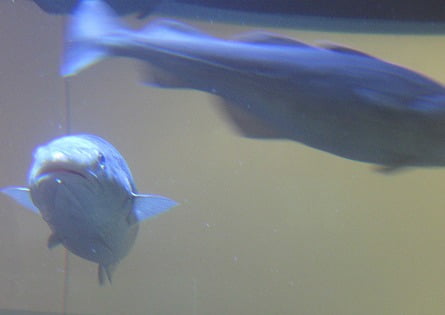 Is just eating pastured butter enough?
In most cases I'd say yes, but if you have a health issue, you may want to get out the "big guns" and take your CLO with butter oil, so you're sure you're getting high amounts of vitamin K.
Recent confusion!!!
I know there's been a lot of confusion lately over which brands to take, so today I want to make your best options super clear…
Read below for information about three different kinds:
***Note that ALL 3 of these options below can be found in the Weston A. Price shopping guide "best" category — these are noted for the highest quality because they are unheated and therefore retain the most natural vitamins compared to other brands.  Here's the link to the testing info on these brands.  Also note that in the report, the brands are numbered, and in an email from Sally at the WAPF, she explained how they correlate:
1.  Nature's Answer
2.  Nordic Naturals
3.  Rosita ("unheated")
4.  Nutra Pro ("steam extracted")       Per an email from NutraPro January 2019, it is not steam extracted, instead they use "centrifugation and filtration techniques and no heating".
5.  Green Pasture ("unheated FCLO")
***If you want something more affordable and are okay with the "good", but not "best" category in the WAPF shopping guide, try this brand, which is also available in capsules.  Or this brand in liquid.
Which Cod Liver Oil Should You Take?
Rosita brand CLO is loved by many for its high quality and milder taste.  I've known the owners for years and trust them.  This post has some specifics on Rosita CLO.  (*Don't miss the discount below.) Here are the amounts of naturally occurring nutrients:
Naturally Occurring Vitamin D (73-195 IU/half-teaspoon.)
Naturally Occurring Vitamin A (1086-1481 IU/half-teaspoon.)
EPA (Approx. 222 mg/half-teaspoon)
DHA (Approx. 303 mg/half-teaspoon)
*10% off with the code: KOP
*Plus free shipping over $99.
I told you all about the controversy over the safety of Green Pasture's fermented cod liver oil a while back (click that link for the whole story) because I strive to keep you updated on all sides of the issues. However, many still swear by the FCLO and as soon as they stop taking it, their symptoms come back! It's true that everyone is different, so if you love Green Pasture products, here's where to get them (including capsules if that's your preference):
Naturally Occurring Vitamin D (975 IU/half-teaspoon)
Naturally Occurring Vitamin A (4750 IU/half-teaspoon)
EPA (Approx. 375 mg/half-teaspoon)
DHA (Approx. 250 mg/half-teaspoon)
*10% off with the code: KOP
*Plus free shipping over $99.
This one has the mildest taste.  I might even say, believe it or not, that the lemon flavor is actually sort of pleasant — no gagging! (See updated info below about this brand.)
Naturally Occurring Vitamin D (250 IU/half teaspoon)
Naturally Occurring Vitamin A (2500 IU/half-teaspoon)
EPA (Approx. 350 mg/half-teaspoon)
DHA (Approx. 250 mg/half-teaspoon)
*10% off with the code: KOP
*Plus free shipping over $99.
UPDATE on the recent information about the owner of Nutra-Pro…
First, I'll share the official statement from the WAPF:
CONTROVERSY OVER NUTRA-PRO BRAND COD LIVER OIL

A controversy has arisen over the Nutra-Pro brand of cod liver oil, one of three brands of cod liver oil in our "Best" category in the shopping guide.

Nutra-Pro is described as "Virgin Cod Liver Oil," which as best as we can determine, is steam extracted. This is an extraction at a lower temperature than most brands of cod liver oil, which are extracted through a process called molecular distillation. The other two brands in the Best category are not heated. The Blue Ice cod liver oil is extracted from the livers through fermentation and the Rosita brand (described as "Extra Virgin Cod Liver Oil") is released from the cod livers after a rapid change in temperature. All three brands contain natural vitamins A and D, with nothing added.

The Weston A. Price Foundation has conducted rancidity tests on all three brands. We found no signs of rancidity in the Blue Ice cod liver oil and very low signs of rancidity in the other two brands. The results of these tests were presented at Wise Traditions 2015 and also published in the Spring 2016 issue of Wise Traditions (https://www.westonaprice.org/health-topics/cod-liver-oil/report-cod-liver-oil-2/) Oil #4 is the Nutra-Pro brand.

It was recently brought to our attention that the president of the Nutra-Pro distribution company has a criminal record as a sex offender in 2007. We need to make it clear that the Weston A. Price Foundation does not do background checks on the owners of the companies recommended in our Shopping Guide. We have over three thousand products listed there, and to research the backgrounds of the owners is beyond our budget and not part of our mission statement. We do our best to produce a guide containing products that conform to our guidelines, but cannot vouch for the overall accuracy of the guide or the background of the owners. Whether individuals wish to purchase the Nutra-Pro cod liver oil given this knowledge is their individual decision.

It turns out that the owner of Nutra-Pro is Tilak Dhiman, once a distinguished professor of dairy science at the University of Utah and an expert in lipid science. He is listed as an author of twenty-two papers on CLA, and the importance of grass-based feeding of dairy cows. In fact, he was an eloquent voice for a return to pasture-based feeding and was a speaker at Wise Traditions in 2006. So he is very qualified to assess the qualities of the cod liver oil that he distributes, and we have never had any complaints about the product.

The Weston A. Price Foundation does not have any financial interest in any of the companies listed in the Shopping Guide.
My thoughts:
Obviously, as a Mom especially, this is very disturbing, but as my Christian friend reminded me, "Who knows what the whole story is, and how do we know what has happened since then?  If he really was guilty, maybe he has asked God for forgiveness and now is now just trying to run a decent company."  And really, we can't know the details behind every-single-product we ever consume — but the more we can the better, and that's why I try, as much as possible, to have a relationship with those who grow, raise, or produce the food and supplements my family consumes, and to share what I've found with all of you.  Sometimes I turn to others who I trust to help me know more, but it's not a perfect system, as we all know, which is why I have always encouraged you to do your own research too, and not to blindly trust me or anyone.
I've emailed the owner, asking for some sort of statement, because I thought it was the right thing to do, and was waiting to hear back — I only just learned about this sad news recently.  If I hear anything I'll let you know.  In the meantime, all I can do is make you aware and let you decide.  Many love this brand because it's on the WAPF "best" list and their testing to support that can be found here.   Our family loved it because the lemon flavor was so surprisingly pleasant.  Will we order more when our stash is gone?  I don't know yet, I'm hoping to get a response and learn more from the owner.  Unless I do learn more, my gut tells me that knowing now about his past, I can't just assume he's turned his life around and that his product is trustworthy.
Note:  As I often remind you, I am not an expert, and you need to use my blog only as a tool in your own research.  
Whether it's the FCLO controversy I mention above or the Nutra-Pro one mentioned here, or really anything you'll read on my blog, my goal is to make you aware of what I know, so you can make the choice on what's best for you and your family.  See this post by Sandrine for a healthy viewpoint:  How do we decide what to nourish ourselves and our children with?
Vitamin Levels Updated
BTW, I've been working on updating the vitamin levels above based on the WAPF test reports.  Keep in mind that the Nutra-Pro brand was not tested for A & D levels, only the other two plus one more that I don't know anything about.
Sorry for the blurry words, that's all I could get.
If you have questions or anything you'd like to share with me, please email, as I've turned off comments on this post to eliminate unnecessary drama:  
The above links all go to Perfect Supplements
The folks at Perfect Supplements are my trusted friends, and they offer 10% off with the code KOP for my readers, PLUS get free shipping when you spend over $99.  This is an affiliate link, thank you for your support of this blog and my hours of research to bring you the best info I have available at the time!  (I will continue to update this post as there is new info, once I research it that is, and this often takes a lot of time.)
More posts you may be interested in: