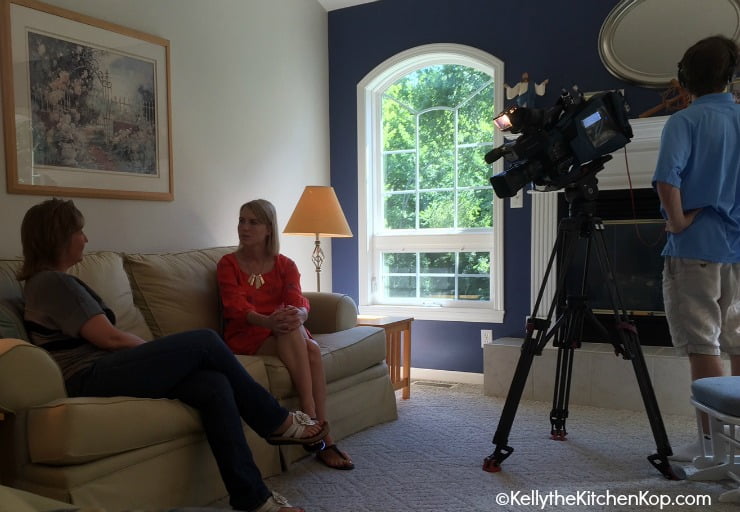 Yesterday began like any other day but turned out crazy.  I got up early to get some work done, and then Kasey (our 11 year old) and I went to Mass and to the grocery store.  While checking out I listened to a voicemail from Dana, a reporter at Fox.  She wanted someone to comment on the American Academy of Pediatrics' new policy to boost child vaccination rates nationwide, with their strong suggestion for states to eliminate parental choice to exempt their child from vaccines for non-medical reasons.
She said they already had a doctor on camera "for" vaccines, and admitted that they have trouble getting "this side" of the story.
As riled up as I get over the vaccine issue, at first I was going to pass and told her it was because I know how the news can show only parts of an interview and make it look skewed, or show the "trusted medical professional" vs. the "silly mom blogger".  She replied to me in a text and said, "I understand, however I do not slice and dice.  You have my word.  I do not compromise interviews and have high journalism ethics.  Would you be willing to talk?"
So I decided to take a chance and do it, hoping to get this side of the story out there more.  This was 11:30 am and she needed the interview by 2:00 pm for the 4:00 pm news!  
By now I was trying to get dinner into the crock pot and had a haircut scheduled for 1:00 pm, so I asked if they could come to me.  She said yes, so off we went…
Our daughter, who normally helps me a lot around here, was babysitting, so I woke up our other teenager and got him working on the dishwasher and some other stuff so I could finish dinner — he didn't even complain, WOW, what a sweetheart, right?!  Kasey started picking up the clutter everywhere like a wild-man.
I've never seen him move so fast without complaining, he thought this was going to be fun!
In the meantime I was brushing up on a few facts with my friend, Jill, who is all over this issue.  (She wrote this post:  Mandatory Flu Vaccine for Healthcare Workers – Why One Man Is Choosing the Mask, and her husband, David, wrote this book:  The Man Behind The Mask: Why I Choose To Not Receive The Flu Shot.)
Somehow we were ready by 2:00.  (Thank you Lord!)
Our teenager went back to bed (you know, because noon is WAY too early to be awake for the day), our daughter was home by now and sat on the front porch to make sure no one came to the door during the interview, and Kasey videotaped for me — which was a very last-minute decision.  If I had thought of it ahead of time, I'd have gotten the boy a tripod, so please have patience as you watch the full video further below.  🙂
Dana only used a tiny part of what I said (she was upfront about how short the story would be), but I thanked her because I think she did a good job of making it fair.
***If you're only skimming, please if you're pregnant or if you're just digging into this issue for the first time…
Keep in mind that you MAY choose to vaccinate, and that's okay.  It's YOUR choice!  I would first just ask you to be sure to check out the links below as part of your research, and talk to others that you trust, get information from all sides before you make a final decision.
Here's the interview that ran on FOX:
Read the comments on the story at the Fox page — I added a couple too, because some things the doctor said got me riled up more:
The doctor mentions that his kids got immunizations when they were young, but back then they didn't get anywhere NEAR the number of vaccines that kids are regularly given today!  Click here to see the BIG difference.  (Not to mention that he had the CHOICE.)
The doctor says, "As a pediatrician I look at immunizations as being the foundation of our practice," said Dr. Dan McGee, pediatrician with Helen DeVos Children's Hospital…"  Does anyone else think it's sad and shortsighted that a doctor sees the biggest part of wellness as something that comes in a syringe? Wow. ?
As I said in the full video below, yes, I believe most doctors do have our best interests at heart, but remember the famous quote:  "It is difficult to get a man to understand something, when his salary depends on his not understanding it." (by Upton Sinclair).  This article explains why I bring that up here:  How much money do pediatricians really make from vaccines?
Read Jill's comment:  "Yikes, the doctor perfectly illustrated one of the biggest problems in healthcare today: The entire paradigm (and his own practice, as he admits) is standing on the foundation of the pharmaceutical industry rather than seeking to optimize the function of the human body, knowing that by design, if provided with what it needs it can take care of itself. This is an example of the broken, mindless, one-size-fits all approach to healthcare that is so far behind current research which increasingly points to the importance of individualized medicine. Somewhere along the line the pharmaceutical industry hijacked healthcare, crippling it in its original intention to seek the good of each patient and "first do no harm". For an enlightening read on pharmaceutical corruption and its influence on health policy and physician prescribing practices, check out this issue of Harvard University's Center for Ethics journal devoted entirely to the topic."
Be sure to watch the VAXXED trailer below and you HAVE to see the last video where an actual United States politician calls "Vaxxed" filmmakers heroes "Like Winston Churchill"!!!
I'd like to reiterate something I put in the video below, the full interview.  There is always going to be a risk.  There's a risk to vaccinating, there's a risk to not vaccinating.  For me I'd rather take the small risk of getting a natural disease that will likely (not always, but normally) not be dangerous, vs. the GROWING risk of a life-altering injury from a vaccine made with questionable ingredients, pushed on us by an increasingly corrupt industry.
Here's a shocker…NOT:  As mentioned above, the American Academy of Pediatrics asked for the removal of all non-medical exemptions to vaccination, so would you be surprised to learn that the pharmaceutical industry not only gives millions $$$ to fund the AAP's education classes and conferences but they also helped BUILD THEIR HEADQUARTERS?!!!  Here's a gem from several years ago that's worth re-circulating in light of the AAP further selling out to Pharma:  How Independent are Vaccine Defenders?
***PLEASE go leave your comments too, they need to hear from more of us on this issue, we can't stay silent!!!
You might leave the same comment here, because I don't know how long FOX will keep that video live on their site.
Here's the full interview, as videotaped by our 11 year old — so again, have patience as you watch please (plays after the ad)!
In case you missed the correction in the video, I had said that 1 in 2 boys will have Autism soon if something doesn't change and things continue along this track, but it's actually 50% of kids and 80% of boys!  What will this mean for our society?!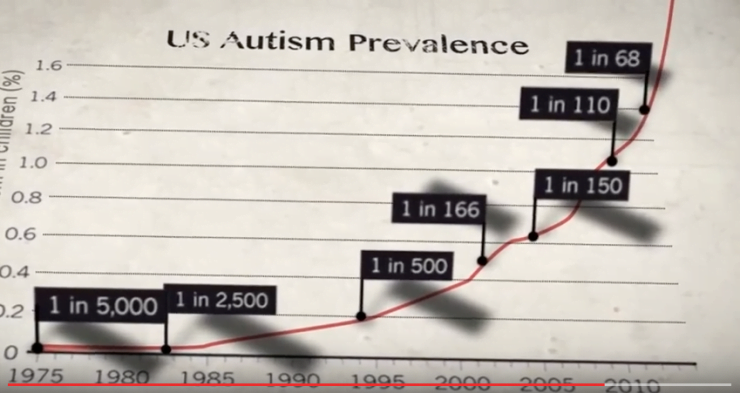 More of my posts on vaccines if you'd like to dig in: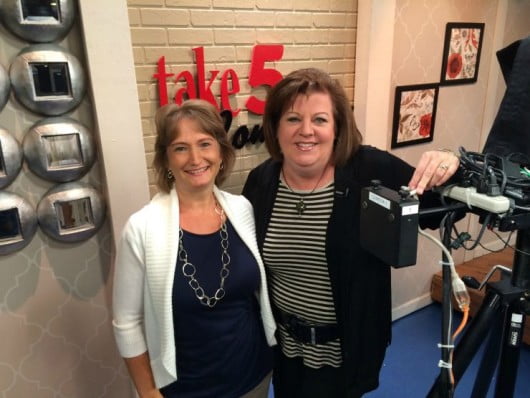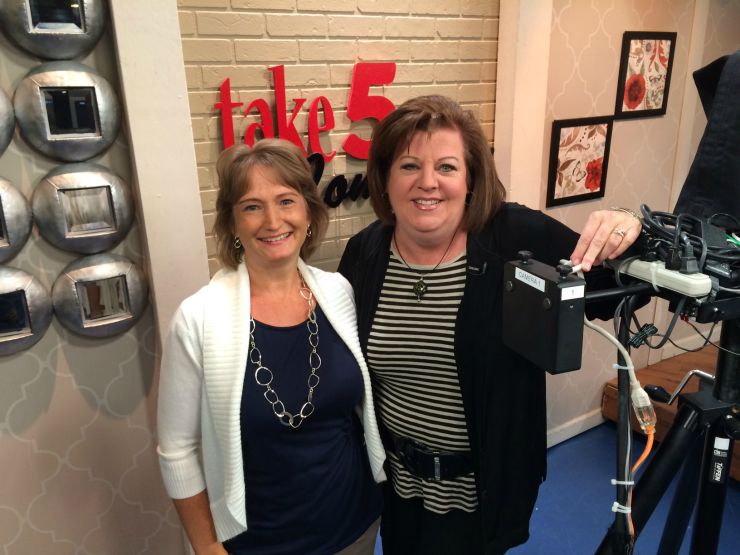 Get this!  An actual United States politician calls "Vaxxed" filmmakers heroes "Like Winston Churchill":