Simply Real Food: Are You Ready to Learn the Truth?
Listen to Sally Fallon Morell's comments about this class:
Why this class is great for beginners
Sally's recommended first step (and also the topic for the first class!)
How her Real Food journey began
Go here and click the play arrow to listen.

It's time to take control of your health
Doctors want us to be well, but they don't always know what's best for us. The USDA and pharmaceutical companies certainly don't know what our bodies need. Our food supply has completely changed in the last few decades and we've never been more unhealthy. It's time we rediscover the power of Real Food to nourish our bodies so we can live full, active, pain-free lives.
We don't have to live with these tragedies:
Autism, learning disabilities, hyperactivity or ADHD
Food allergies
Being unable to climb steps or get out of a chair
Expensive prescription medications with a long list of side effects
No energy or sex drive
Infertility
Depression
Childhood obesity & diabetes
Expensive dental and orthodontic bills
Your family deserves excellent health.
Real Food is the Answer
We have the power to turn this around with traditional foods that have nourished families for centuries, before degenerative diseases were the norm. I can help you go back to Real Food and change your family's future.
Simply Real Food…
As a Mom of four, I had to learn all of this the hard way, with the overwhelming process of trial and error over the course of years. Now you can take this accelerated course and learn how to serve Real Food, and also save time and money, in only a few weeks.
What You'll Get:
12 weeks of online classes with videos, downloadable audios, and written materials.
Read/listen/watch at your leisure: on your break at work, while the kids are sleeping, in your pajamas, whatever! If you have a busy week, no big deal, just pick it back up on your own schedule.
Includes exclusive expert interviews with Sally Fallon Morell (President of the Weston Price Foundation), Dr. Kaayla Daniel (author of The Whole Soy Story), Jane Hersey (Director of the Feingold Association), Tom Naughton (Fathead filmmaker), and now one more: Jimmy Moore from the Livin LaVida Low-Carb blog!
BONUS: Free copy of my Grocery Store Cheat Sheet.
You'll Learn How To:
Save time and money while serving Real Food
Read labels and avoid dangerous ingredients
Make nourishing "fast food" meals to avoid last-minute trips to the drive-thru
Find healthier alternatives for soda pop, refined sugars, heart-killer oils, sugar-bomb breakfast cereals, factory farmed meat and more
Serve nutrient-dense foods that are necessary for good health
Take control of your health and change your family's future!
What are people saying?
Amanda from OhAmanda.com: "I love your blog — it's like my encyclopedia for real food!!"
Jimmy Moore from the Livin' La Vida Low-Carb blog: "If you have not seen the KellytheKitchenKop.com blog then you are missing out on one of the premiere bloggers on healthy cooking, traditional foods and really all things related to nutrition and health."
Jo-Lynne from Musings of a Housewife: "I can't recommend this class highly enough. Of all the "real food" blogs I read, Kelly's is by far the most down to earth and relatable. If you've been wanting to take a class like this, but you're not sure you're ready to jump into real food with both feet, or you're not sure you have the time to commit, this is the one I would recommend. I took it the first time around, and I was thoroughly impressed with the amount of information she shares.
Kelly does extensive research, she takes things one step at a time, and she's always great with feedback when you have questions. Believe me, I've asked her so many questions over the past year, I'm surprised she hasn't blocked my email address! But instead, I always get a thoughtful, informed reply within 24 hours. I don't know when she sleeps."
Comments & reviews about the Real Food for Rookies class:
"Since I'm not completely new to real food, a lot was info I am familiar with, but there was just as much I hadn't heard because I'm not fully immersed in WAPF yet. I found it all wonderful and a great refresher! It supplied tools, too, to share with my sister, SIL, and daughters. As I skimmed over the lesson I thought maybe I'll take a little today, then the rest tomorrow. But I was hooked, couldn't stop! Thank you, Kelly!!!"
"I just spent about 2 1/2 hrs on the first class info, videos, and audio..and can I say, I have hit the WOW factor! So many things said and written have been what I have been searching for for months now. I have a friend who is on track with all this great stuff and where she is in her life and food style to me just seemed unreachable! But now thanks to her and YOU KELLY, I see I can someday be where I want to be!! THANK YOU!!!"
"I am loving the class. I am a registered dietitian practicing in Los Angeles and this is far more helpful/useful than many of my undergrad courses. In fact, it makes me a little upset that I learned many "nutritional concepts" that were so backward over the last 10 years!"
"I just wanted to say that your course has been more helpful than you can ever imagine. Having all the information in one place makes everything so much easier, especially as a busy new mom."
"I'm already looking forward to next week's class!"
"This is like a dream come true. We are all eating better, loving what we eat and everyone, for the most part, stays full between meals. I am spending less but getting more in terms of nutrition, and I can't believe I am losing weight! The more good stuff I eat the less I want the yucky stuff I used to eat, so I'm losing weight even eating butter and frying foods occasionally. THANK YOU KELLY for sharing this with us!"
"I just have to say thank you Kelly for this marvelous class!!! It has been so inspiring and helpful… beyond words truly. Also, I so enjoyed all your videos – doorbell and phone ringing, and all!!! It made it REAL, as well as entertaining! LOL!"
"Just wanted to tell you how much I really enjoyed your class and I learned so much!! I have been studying nutrition for the past couple years and really found a lot of interesting sites and info to share from your wisdom! Thank you! I love all your recipes, they have been a big hit with my friends and family, and I am losing that last little baby bump fat with no effort! I will definitely pass it around, it has been such a blessing to my life!"
"Real Food For Rookies has been foundational in my journey toward nourishing food. Not only does Kelly educate with facts, articles, videos, etc., but she also brings very practical application to that knowledge. I was able to make immediate changes to our weekly food shopping, school lunches, dinner recipes and much more. Kelly was also extremely helpful answering more detailed questions that I sent her. I would recommend this class for anyone who cooks, anyone who feeds a family or for anyone who just wants to get more nourishing Real Foods into their life. Thank you, Kelly! It has been a pleasure."
"One of the best things about your class was the fact that I didn't have to be there at a certain time. I never would have been able to complete it if I hadn't had the freedom to stop and research things and tend to family needs before picking up again a week or so later. I think the course shows you put a lot of work into developing it. The scientific data is really what sells the whole idea (at least for me), so that was probably the most important aspect of the course in terms of influencing us to make changes. Thanks again for taking the time to put all this together for folks like me who have been muddling through w/o a lot of facts or solid scientific basis for dietary decisions. I think you've done a very good job of breaking this huge topic down into doable steps for someone just beginning on this path. I really appreciate your efforts and the impact it's made on my family. Thank you for the encouragement that we might be able to undo the damage already done."
"Kelly gives the best customer service EVAH. Not only was she EARLY with each teaching class, she also personally answered questions on her blog. She provided us with great information but wasn't intimated by people who may know more than she did, in fact many times I saw her pick their brain to the bone. Kelly's pride was never in the forefront; getting us the best, more current information was her #1 priority each and every time. She also provided us with many resources, which was especially helpful to a newbie who doesn't live in an area where sprouted grains, etc. etc. are common items. I know I will be referring back to these courses for the next couple of years, they are packed with that much information! SO WORTH the money!"
"I took this class and learned so much! I couldn't believe some of the things I thought were healthy were really toxic (skim milk, low-fat dressing, cereal) and a waste of money. Kelly covered everything, and there are links if you want to dig further on a topic. Honestly, this was the best money I've spent in a very long time. Good health is priceless, and the Real Food class was the start of that good health."
Do you feel overloaded with nutritional information and the conflicting advice from all the "experts"?
Are you overwhelmed trying to implement what you've heard, and without going broke?
Do you want to learn how to fit Real Food into your busy schedule?
Learn the concepts it took me years to learn — in just a few weeks.
What if you're not a rookie?
If you've been eating Real Food for a while now, are you in a rut? Do you need more inspiration to continue, or new ideas for going to the next level?
Do you want help knowing how to bring your friends and family along who may be ill or starting to ask about Real Food?
Have you considered giving this class as a gift to someone who has shown interest in a more nutritious diet?
This class is for you, too!
Read the reviews and testimonials below!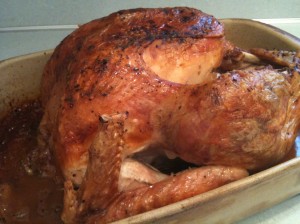 VIDEOS
A Covert Operation at the Grocery Store With My Teenager:
Promo video:
Have you seen the main video yet, "The Top Ten Reasons to Take the Real Food for Rookies Class"?
Here are a few posts and promotions you might like to check out:
12-PART CLASS SCHEDULE
1. READING LABELS TO AVOID THE JUNK:
Audio Interviews:  Sally Fallon Morell, Dr. Kaayla Daniel, and Jane Hersey explain how to avoid ingredients that cause hyperactivity, learning disabilities, thyroid issues, depression, headaches and other serious health problems.  (All audios will be downloadable to your iPod or MP3.)

What to eat instead of those foods

Is buying organic the answer?

What does all this mean for your budget and TIME management?!
2. CHOOSING WHICH FATS & OILS TO USE IN YOUR KITCHEN:
2 Audios:  Tom Naughton and Sally Fallon Morell explain why trans fats are so harmful

What really causes heart disease?

Do I need to be concerned with my cholesterol numbers?

Video:  How difficult was it for you to give up the low-fat mentality?
Video: Which fats you should be using in your kitchen and why they are actually good for you

More dangerous foods to avoid at the store, and what a difference these choices can make for your family's health
3. CHOOSING WHICH SWEETENERS TO USE & BATCH BAKING TIPS TO SAVE TIME:
Audio:  Tom Naughton sheds light on High Fructose Corn Syrup, whether or not it's really worse than regular sugar, and what it does to your liver.

Video:  Alternatives for refined sugars and what to use in which recipes

Video:  Tips on batch baking/Banana Muffins

What's so bad about artificial sweeteners?

How much sugar is OK?

What about cravings and the sugar everywhere we turn?

Should we limit our salt intake? Which salt should we use?
4. CHOOSING THE RIGHT MEAT, POULTRY, EGGS & SEAFOOD:
How to find healthy meat & poultry and why it's important to know your farmer and what the animals are fed

A look at factory farms and how this meat can make you sick

Video:  Our farmer explains what to look for at YOUR local farm

Video:  Comfort foods and tips on saving money when buying meat

How to find the best seafood options

How to find safe and nutritious eggs
Audio:  Tips for saving money on quality meat and also thoughts on vegetarianism
5. CHOOSING THE RIGHT PRODUCE:
Video:  Visit the farmers who raise our chemical-free produce.  Learn what questions to ask at the farmer's market and the difference it can make for your health.
What is "sustainable farming"?
Audio:  Jane Hersey on the dangers of pesticides on our food
Should you only eat local?
How to wash your produce

What we've learned about growing nutrient-rich vegetables in our own backyard garden
6. CHOOSING THE RIGHT DAIRY:
What to watch out for when buying cheese or other dairy products at the store

Why buying low-fat is harmful, especially for children
Help finding the most nutritious milk for your family
Video:  Homemade Ice Cream!

Video: Our dairy farmer explains how to find a source for safe, raw milk
7. HEALTHY BREAKFAST IDEAS:
What's wrong with breakfast cereals?

Many make-ahead breakfast options to help your mornings run smoothly

Are green smoothies good for us?

Audio:  Sally Fallon Morell on what's wrong with breakfast cereals

3 Videos:  Nutrient-packed fast breakfasts ideas

Why to avoid certain breakfast meats
8. HEALTHY LUNCHES, SNACKS AND ON-THE-GO FOODS:
Audio:  Sally Fallon Morell on why to avoid wheat gluten

Video:  How to make delicious, nutritious, SOFT bread and save $60/month

Why school lunches are just plain scary – suggestions for healthier alternatives

Video:  Simple snack ideas
Video:  Homemade mayo and dips

What's wrong with most snack foods at the store? What about organic snacks?
9. HEALTHY DINNERS & FAST FOOD ALTERNATIVES:
Using the crock pot for easy meals

Why meal planning (if that's your thing) and keeping your kitchen stocked (if you're more like me) helps cut down time in the kitchen

Video:  Homemade pizza

Many make-ahead tips to save time and avoid last-minute drive-thru visits

3 Videos:  "Fast food" meals

Audio: What if you just want to eat out sometimes?
10. SUPERFOODS PART 1:
What's the big deal with fermented foods and probiotics?

Why seafood is so good for us and what about the mercury?

Your best shot at healing any health issue you are dealing with

Is beer a fermented food?

The importance of superfoods like fermented foods and homemade broth.  Learn what these are and why they're called superfoods.

Video:  My favorite fermented food recipe

Video:  How to make nourishing homemade broth
11. SUPERFOODS PART 2:
What if you're addicted to "liquid candy"?

What makes Cod Liver Oil so good for you and how to get it down

Video: A short clip of how my kids take cod liver oil

Learn the importance of probiotics and fermented beverages as an alternative to soda pop and what it does for your immune system

Video:  Making kefir soda

Video:  My favorite recipe for getting the family, myself included, to eat liver (for real!) and why that's SO important
12. BEYOND REAL FOOD:
3 Videos:  More on how to afford Real Food

How to fit Real Food into your DAY – making it work in your busy schedule

Audio:  Tom Naughton on low-carb diets, Weston Price, and how it felt to be an overweight kid in school

Audio: Jimmy Moore talks about his low-carb journey

2 Videos:  Since good health is about more than just what we put into our mouths, find out how to make choices on non-food items like cookware, sunscreen, toothpaste, vaccines, plastics, antibacterial soaps, stress, and more
What you'll get:

12-part online class with videos, downloadable audios, and written materials.
Read/listen/watch at your leisure: on your break at work, while your kids are sleeping, in your pajamas, whatever! If you have a busy week, no big deal, just pick it back up on your own schedule.
Exclusive expert interviews with Sally Fallon Morell (President of the Weston Price Foundation), Dr. Kaayla Daniel (author of The Whole Soy Story), Jane Hersey (Director of the Feingold Association), Tom Naughton (Fathead filmmaker), and more!
BONUS: Free copy of the Kitchen Kop Real Food Ingredient Guide.

You'll Learn How to:

Save time and money while serving Real Food
Read labels and avoid dangerous ingredients
Make nourishing "fast food" meals to avoid last-minute trips to the drive-thru
Find healthier alternatives for soda pop, refined sugars, heart-killer oils, factory farmed meat and more
What nutrient-dense foods are absolutely necessary for good health
How to take control of your health and change you and your family's future!
The first few FAQs here are actual emails I've received along with my replies, after those I've included questions that I thought might be helpful to cover…
Q:  I'm interested in your class "Real Food for Rookies", however, I'm due with my 2nd child soon and don't see how I will have the time. 
A:  You can watch/read/listen whenever you can make it work, it's on your own schedule!
Q:  I wanted to know when the classes are and how long they will last?  Do I have to be there live to watch them or can I watch anytime?
A:  They're all recorded ahead of time so you don't have to be there to see them or listen live.  🙂  You can click in to watch/listen/download/read the materials whenever it works for you.  Hope that helps!
Q:  I'm afraid to ask this question, but here goes…  I am considering taking the rookie class. Here's the deal….I'm a terrible cook! I wish I wasn't but I am.  I want to feed my family healthy foods but I'm even terrible at the yucky American diet – I'm not even good at the junk, much less healthy stuff.  Is this class helpful to people who are terrible cooks? I mean I need 4th grade girl basic!  Also, we live in a rural country area and the only local grocery store is Wal-Mart. We have a few farmer's markets, but I don't think any are organic. It is about a 60 to 90 mile drive to get to a city with a variety of grocery store options. Will this class still benefit me with only a Wal-Mart?
A:  Wow, you are so cool for being so honest and open!!! I would LOVE to help you!!! Here's the deal, if you take this class I would ask you to email and ask ANY question that you need help with! I will answer your questions because I want this class to be helpful for the super beginners! If I forget something very basic in a lesson, I hope you'll ask so I can cover it all!  Sometimes when I've been doing something so long, I forget how it was for the beginner, but I'm REALLY going to try not to do this.  As far as your Wal-mart question – my main concern is meat, but if you can make the drive to a good farm every so often and stock up, then you'll be good!  And farmer's markets have great local produce so that's still better than any organic stuff you'll find at Wal-mart.  I don't want to overwhelm you, that's the whole point of this class, so I hope you'll sign up so I can help you with anything you need to be able to wrap your brain around all this – you're a great Mom for wanting to do the best for your kids and I know you can do it! I'm a flop at a lot of things, too, so you're in good company. 🙂
Q:  My daughter has severe allergies to all dairy, all grains (except rice) and peanuts/nuts.  Also allergic to several other things, coconut for one.  Can I still benefit from the cooking class with so many "handicaps" in the kitchen?
A:  Wow, that must be so difficult feeding your daughter with so many allergies!  As a side question, have you ever tried the GAPS Diet for her?  (Here's a good starting point to read more:  Gaps Diet for Rookies.)  Many have been healed of their food allergies with this diet.
Anyway, only part of my class includes actual recipes, most of the class is about how to find Real Food, what that means for our health, how to figure out what to believe, how to read ingredient labels, what to ask at the farm, and other stuff like that.  For the recipes, I'll mention substitutions, plus you may already know which substitutions work for your family.  So yes, I think this class would still be great to help you learn all the basics, even if the bread and dairy class may be hit and miss a little as far as what you can use there.
Q:  What if I'm not a rookie?
A:  You could still benefit because we can all learn something new by watching how someone else does things in their kitchen.  Also, it can help you get out of a cooking rut that we all get into at times.  OR, you could use the class to learn more so you'll know how to help someone along in their real food journey.  Lastly, sometimes we have been doing something for so long that we forget why. This would be the perfect refresher.  🙂
Q:  Do I need any special equipment or ingredients?
A:  This class is meant to teach you the basics and how you can incorporate these Real Food principles into your life.  I don't want you to stress about any of it.  Watch, read, learn, and ask questions when needed, and then make your plan as far as how you'll go forward from there.  You don't need to buy anything ahead of time.
Q:  What kind of time commitment will this class require?
A:  Each class will vary from 45 minutes to 90 minutes or so to get through all the materials.  (Some classes have more audios or videos than others in the interest of keeping the content organized and where it flows the best.)  Keep in mind though, that you can watch/read/listen to everything in the class whenever works best for you!
Q:  What if I have more specific questions?
A:  You can ask me anything, anytime, and I'll respond as soon as I'm able.  If I don't know the answer to your question, I often post it on Facebook, so others can help us figure things out!