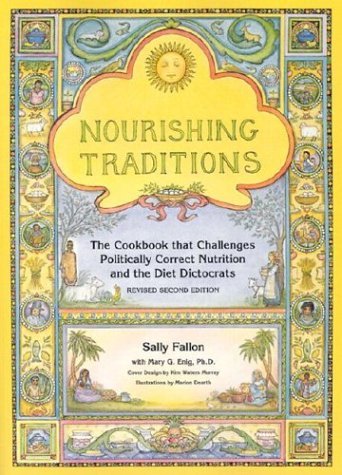 Has the Weston Price Foundation played a major role in your health?  I don't know where our family would be without all that I've learned from the WAPF.  Here's how my story began…
It's embarrassing to admit that we used to be a pretty heavy fast food family. This was no big deal back then and there were periods of time when we'd think nothing of "grabbing something quick" 2-3 times per week!  Sadly, it wasn't just the fast food, we ate all sorts of junk here at home, too, and I thought that made it "homemade", even though it was often a bunch of processed "food" merely thrown together.  Looking back it's hard to believe. I pray all of that junk didn't cause any health issues in our eldest son that we haven't discovered yet, and I already know that it played a role in his learning struggles early on.  I also believe it was the main reason for the behavior issues in our other son when he was a toddler as well. (Click here to read about what a "fast food" meal is for us these days. It's not that difficult, I promise!)
How the real food journey began:
I've always been able to eat pretty much whatever I wanted and not gain weight. However, just as I was warned by many, in my mid to late 30's that all began to change. I decided it was time to drop 10-15 # and began the South Beach Diet that I'd heard about.
So many contradictions…
I remember reading that book and being very frustrated by how much the author contradicted himself. He'd say it was the wrong carbs (or too many) that caused weight gain and that it wasn't the good fats that were the problem, only the bad fats – I still believe all that. But then his recipes in the back would call for reduced-fat cheeses, low-fat sour cream, "egg substitutes", or "I can't believe it's not butter" of all things! (YUCK!) He did the same thing with sugar. He'd say we should keep it at a minimum, but that natural sugars are best because they have a low-glycemic index and are way less processed/refined (if at all). He explained how the artificial sweeteners are full of chemicals that we just don't know enough about yet to determine if they're safe, not to mention how unnatural they are – I still believe all that too.  Then his recipes would call for a "sugar substitute" or sugar-free jello and puddings!
My "nutritional mentor" got the ball rolling faster.
Toward the beginning of this diet I spoke with a friend, Kathy, who is very knowledgeable on health-related issues (more than I'll ever be!), and she suggested that information in this book may not be correct, (read what's wrong with the South Beach diet). She told me about the Weston Price Foundation website, so the next morning I woke up early and read all through the site for a couple hours straight.
What I read changed something inside of me, there's no other way to describe it.
I read information I had never heard anywhere else at that point (but I hear it all the time now – word is spreading!), and it all made so much sense!
I got the Nourishing Traditions book (now a classic!) and that kept my motivation going wild.
For just one example of what 'got me', I read about good fats and thought, "No wonder people try to lose weight for years on these low-fat diets and it is a constant up-hill battle that many never win!" (Unless you are among the super-disciplined, who can fight your own body as it tries to tell you what it needs.) I read that we need good fats for every function in our body and that it's only the fats that have been introduced in the past few decades that are killing us (margarine, unhealthy vegetable oils: corn, soybean, cottonseed, canola/rapeseed, and all trans fats), NOT the fats that people have been eating forever on their family farms! (Butter, eggs, whole milk and dairy products, meat from healthy animals…) That's just ONE of the topics I delved into that morning, and it was only the beginning.
Our teenager had no idea at the time how his life was about to change forever…
I became a crazy-woman in my kitchen.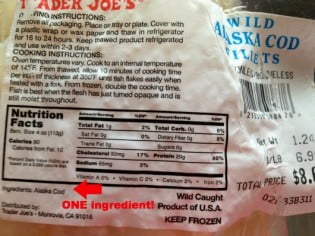 Starting that day I became a label reader. I weeded out the junk from my pantry and freezer. We bought new pans and got rid of any aluminum or Teflon. I started making much more of our food from scratch, and even annoyed my friends and family like crazy with all the new information I wanted to share. (More about that in future posts.) I delved into everything probably a bit faster than most, and became very overwhelmed at times for two main reasons:
When I was just beginning to cook healthier and learning all this new information, the list of the things I found out I was "doing wrong" grew like crazy. Whether it was the food I was buying, the way I prepared it, or the pans I cooked with, the more I learned, the more overwhelmed I became and the more I wanted to change – I can't believe the many things I'd just never even heard were unhealthy!
The other frustrating thing was that I'd find out something was unhealthy and switch everything out in my kitchen, only to find out later I'd gotten some bad scoop and what I'd switched TO was also unhealthy! It was difficult finding the truth, which is why I hope this site is the helpful resource to you that I wish I'd had in early 2004.
If you're wondering about the diet results…
By the way, I modified the diet based on what I began learning and I lost 11# in a week and a half by eating plenty of healthy fats, very limited amounts of healthy carbs (no white bread or pasta), good protein, and lots of veggies, too. It's been about 4 years since then, and I'm not always good about eating a limited amount of only healthy carbs (I still love sweets too much), but I do eat liberal amounts of healthy fats and my weight has stayed pretty normal. (I only see a little weight come on now and then if I do get too heavy on the carbs in my diet, such as wine and sweets, but then I'll watch it for a while and it will come back down.)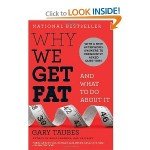 My advice:
You will probably want to take all this a little slower than I did and not change so much in such a short period of time. Not only to save the budget, but also to save your sanity!
Need help?
If you'd like some help on your journey toward a more real food lifestyle, check out my new book Real Food for Rookies or my Real Food for Rookies online class!
Tell us about your "food conversion" and what got you started on this journey?