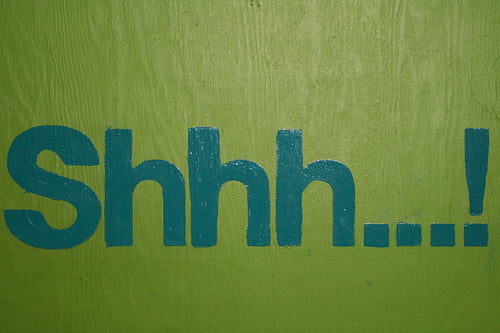 Yes, even though I'm passionate about feeding my family healthy meals, I'm coming out of the pantry with a few of my lingering issues…  (And after each one, I'll share an update about how I've grown!)
We'll get my most shameful secret out of the way first: I'm a sweets-aholic. I often sneak chocolate chips when the kids aren't looking, and I order dessert in restaurants almost every time we go out. Thankfully I love to bake, though, so usually what I'm indulging in is something made with things like healthy fats, einkorn flour, and organic palm sugar.   UPDATE – As of now, 5 years later, I can honestly say that I don't struggle with this as much at all.  I think once our bodies are more nourished we don't crave the bad stuff like before.  I do still love sweets and indulge now and then, but not too often!
I even compromise when feeding my kids sometimes. (Gasp…) As much as I know I should be totally rid of boxes and bags in my kitchen, I still might throw in a Jack's frozen pizza now and then (no MSG, high fructose corn syrup or trans fats) or cook up a box of mac and cheese – but it is the organic kind.   UPDATE:  I have since been convicted on this one. I'm always saying to others, "What's more natural?", and the powdered cheese just can't get through my filter these days!  So I realized it wouldn't be THAT difficult to make a little cheese sauce and stir in some organic pasta for a homemade stove-top mac & cheese. Funny how we can resist some things for years, then when something in you "clicks" it just doesn't seem like such a big deal anymore. The question is whether or not my kids will eat it. (Posted later: it was a hit! Check out my stove-top macaroni & cheese recipe.  OH, and also I've moved from Jack's pizza to organic pizzas once in a while, but mostly we make homemade pizzas now, it's so easy.  See, I'm still changing all the time!)
Cheese. I'm lazy about my cheese. Especially with my home daycare, we eat a lot of it, and I want it shredded or sliced or already cut into little sticks when I buy it. I want to pull it right out of the fridge or freezer (yes, you can freeze cheese) and have it ready to eat. Here is some of that lazy-American mentality showing up in me. (Although I NEVER buy "processed cheese slices" or anything close, only the "natural" cheeses with no extra weird ingredients on the label.) As much as I spout off about shortening the distance from the farm to the table, I really need to get over this one. I think I'm getting closer, but I'm not there yet. I always laugh thinking of my friend, Anne, when I told her why I didn't like buying cheese in big chunks. She said, "For goodness sake Kelly, get a knife!"  UPDATE: My new BOSCH has changed everything! I buy my cheese in big hunks now (MUCH more economical) and easily shred it myself – no more worries about burning up my food processor motor trying to shred cheese (it happened to me before), this machine can handle anything!  Plus I don't have to wonder what those nasty preservatives in shredded cheese are doing to my family.  So now I shred a bunch at once and throw it into the freezer in baggies with 2-3 cups in each, so easy!
Whether or not my coffee is a compromise is debatable, of course, as is every topic out there. Some research shows coffee is good for you in moderation, others say no way. Truth is, I'm not THAT big of a coffee drinker, it's a "treat" I have 2-3 times per week, and I don't like anything in my coffee, a fact I'm very thankful for, as I don't need anymore sugar in my life. But I do loved the flavored coffees. Hazelnut and vanilla are my favorites – these just have a hint of flavor, no flavorINGS – big difference. One thing I should look into is buying organic flavored coffee, but just haven't gone there yet. My healthy habits continue to grow here and there, even as I write.  UPDATE:  See this post:  Redeeming My Morning Coffee.
Because of the high cost of organic foods, I don't buy every single thing organic, and I don't always buy the best organic brands there are. (Some organics are not much better than conventional when it comes to their nutritional value – it all depends on how it was raised or made, I often call the companies and ask for information.) It depends on availability and the price. We all have to pick and choose and do the best we can. One example for me is chocolate chips – I do not buy those organic because the price difference is so great and the ingredient list on the conventional chips doesn't cause me to hyperventilate like some ingredient lists do. Besides, you're getting sugar either way, which isn't great for you whether it is organic or not. (By the way, there is no high fructose corn syrup in the chocolate chips or I would NOT buy them.)  UPDATE: non-organic chocolate chips have GMO's! Now I buy those organic, too, unless I'm feeling cheap.
We do not eat out often, and if we are thinking about fast food, I try to limit it to Subway (they have some sandwiches that aren't too bad, check their website for which items have no trans fats, etc.) or maybe Taco Bell (their cheese only quesadillas aren't TOO bad for the kids), but we only eat fast food once every 6 months or so. (Unless my sister is visiting and she takes the kids to McDonald's as a treat…take a breath Kel…) Kent & I will eat at a sit-down restaurant now and then, and if we're really feeling like we want to drop some cash and not enjoy or taste any of the food, we'll take the kids with us. At those times, believe it or not, I try not to worry TOO much about nutrition. Within reason though. I still discourage fries ("poison sticks" as we call them) and ask if they have applesauce or another fruit instead. If, heaven forbid, there is a corn dog on the menu and my kids see it, I grit my teeth and say, "Sure honey…" I try to get away with water for them to drink, but my teenager usually wants a pop and we don't make a big deal of it. We try to walk that line in feeding our kids healthy, but at the same time not being too bullheaded about it, in fear that when they move out they'll go wild with junk food and never want to eat healthy again. We also still order in for pizzas every so often, and I try not to think about what trans fats or high fructose corn syrup might be in them, but we get it from a place that makes their pizza homemade, so hopefully it's not too bad.  ANOTHER UPDATE:  Thankfully I'm way over disgusting Taco Bell and haven't been there in years.  And just the smell of Subway grosses me out.  There's got to be something weird in their bread.  If we eat out these days it's usually Panera (who is on the way to getting all fake ingredients out of their food!) or Chipotle, who is also trying to work that way.
Another compromise is one most of you might not think is much of a compromise at all because you may have never even heard of it, but because I know what is better nutritionally, I know it is one: it involves grains and how they're prepared. For example, for optimal nutrition when I make pancakes and waffles, I start the recipe the night before using certain ingredients, and finish in the morning – by doing it this certain way, the phytic acid is broken down in the flour so all the nutrients in the pancakes and the big glass of raw milk we drink with it can be assimilated. The problem is, I don't use that process in all my baked goods or breads yet. I've experimented some, and just need to get back to it again. (More on all this in future posts, or it's also discussed in the books on my recommended reading page.) UPDATE: Read all about properly prepared grains, but even if we aren't following that method, we're always cooking/baking with einkorn flour — read here why einkorn flour is so much better for you.
At Meijer this morning it was irritating trying to find fruits and vegetables grown in the U.S.A. It's bad enough that I know I really should only be buying produce that is in season and local, preferably organic. (Go by this Dirty Dozen and Clean Fifteen list to know which ones are most important to buy organic.)  But if I did that, we wouldn't eat many fruits or vegetables all winter, since I've not gotten into canning or dehydrating yet like I should. So as nutritious as fruits and vegetables are for us, in the winter I compromise by at least trying to buy those grown in the states. Well, this morning I needed some grapes for a yummy salad recipe I'm making Saturday when my family comes for our daughter's birthday. All they had there were grapes from as far away as Peru or Mexico – I couldn't stand having to buy those, and thankfully I rarely have to!
These are all things that I continue to chip away at through the years, as I keep learning more and modifying how we eat. I often think of a quote from Jeannie Weaver (a board member from the local Weston A. Price chapter): she said that her family tries to go by the 80/20 plan – they eat healthy 80% of the time, and don't worry so much about the other 20%. Mostly though, I don't want to be a freak about it. Although many of my close friends and family surely believe this is already a lost cause. 🙂