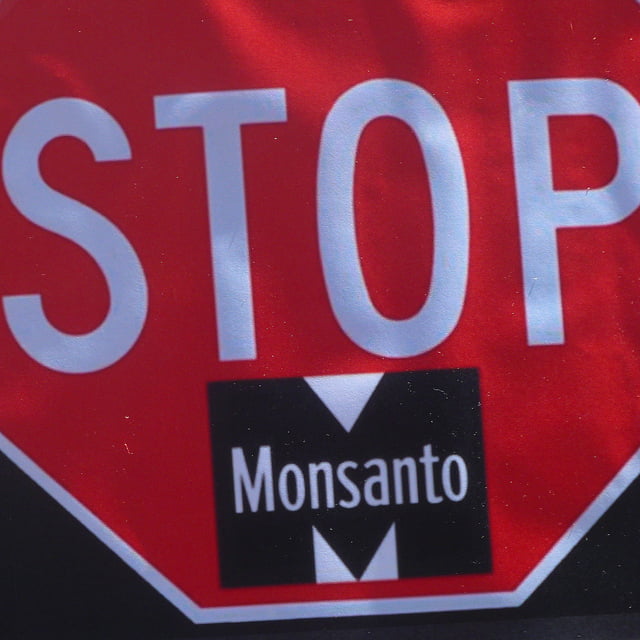 Would you like a basic GMO Definition?
CBS News did a story recently on genetically modified foods, and a basic GMO definition would be this: foods grown using genetically modified organisms. This means their DNA is specifically engineered to withstand more pesticides and other chemicals, which increases the crop's profits. It also increases the dangerous chemicals we're ingesting into our bodies, and the number of resulting health problems is something we may never know for sure!
Check out these frightening facts:
<53%: Percentage of polled Americans who say they won't buy food that has ingredients from genetically engineered (GE) plants.
65%: Actual percentage of products on grocery store shelves that contain unlabeled GE ingredients (usually soy or corn derived).
90%: Portion of U.S. grown soybeans that are genetically engineered.
<99%: Estimated likelihood that the U.S. sugar supply will start to be sourced from genetically engineered plants this year. (Source)
Surely you've heard of a seed company called, "Monsanto"?
When you're reading about GMO's, you don't get very far without hearing about Monsanto and their slimy business practices. Read this excerpt from the Organic Consumers Association:
The new Monsanto has clearly come to dominate the American food chain with its genetically modified (GM) seeds. It's a master at enforcing its 674 biotechnology patents, using tyrannical and ruthless tactics against small farmers.
Buy organic!
As of now the best way to be sure you're not eating food grown with GMO's is to buy organic. However, from my research I've learned that those waters may become muddy over time due to cross-contamination in farmer's fields, but for now that's all we've got…unless more of us are willing to get involved publicly and stand up for preserving organic standards.
Here's a helpful picture:
Watch this short Jeffrey Smith video on the dangers of GMOs:
Watch the full length movie, Seeds of Death here:

Another short blurb that gets the point across well:
Get Jeffrey Smith's book, Seeds of Deception: Exposing Industry and Government Lies About the Safety of the Genetically Engineered Foods You're Eating
GMOs – Did You Know…
"All of the European Union nations, Japan, China, Australia, New Zealand and many other countries require the mandatory labeling of foods that contain genetically engineered ingredients. As a result, food manufacturers in all those countries choose to use non-genetically engineered ingredients." (Source) Why don't we require it yet?!
Find out how tricky it is to avoid CORN these days in this reeeeally good movie, King Corn.
Have you seen my previous posts about GMOs?
Chocolate Chips & GMOs – chocolate is an important issue in my life, and apparently it is for others, too – be sure to read the comments there!
More:<