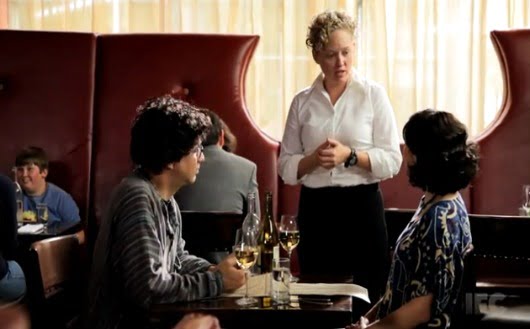 I am not!
I know you may find it difficult to believe, but I'm really not a food snob! When I'm eating at a restaurant, at someone else's house, or eating something made by someone else, I really don't think all that much about what's in it. Partly because what I don't know can't bother me, but also I really do realize that eating something once isn't going to kill me or my kids. (If I love what I tried, I'll ask for the recipe and may try to make it a little healthier, though.)
Please don't tell me you use margarine though? 
The only thing that shocks me sometimes is, for one example, if I found out someone used margarine in a recipe. And not at all because I'm freaked out about eating it once, but because I always find it hard to believe that some people still buy the stuff! (The way "they" have convinced us so strongly through the years that butter is bad and margarine is good, continues to amaze me. Read more about healthy fats .)
I just want you to know the truth!
My passion is getting the truth out there, what anyone does with that is their business–we all eat things we know we shouldn't sometimes. For example, I have a friend, Debi , who is trying to get off diet pop . She knows it's rotten for her, and she's slowly weaning herself away from it. In the meantime she'll still have one now and then. That doesn't bother me at all. (Not that she cares if it did bother me, since it's really none of my business!) But what really drives me nuts is when someone thinks they're eating/drinking something nutritious, but it's actually harmful to them!
Some examples:
I only worry about my part
Once I know others KNOW the truth, then I rest easy–I did my part. If they still choose to eat it/buy it or if they don't believe it…it's not my issue. I eat stuff I shouldn't sometimes, too. (Read about My Dark Secrets.)
80/20 rule
I read an article in the local paper once by my friend, Jeannie Weaver (who I first met at a local chapter meeting for the Weston Price Foundation), and what she said has stuck with me. She explained that her family goes by the 80/20 rule: they try to eat well 80% of the time, and don't worry about the other 20%.
The 80% for our family is when we're eating at home (although it is probably a higher percentage than that), and I just try not to worry too much about the rest. Even at home I don't always make things exactly how I should or stay away from the sweets I crave, but I don't beat myself up over it. I know we're still eating better than most Americans and I keep working on the rest slowly, but it all takes time. Go easy on yourself!
Do you want a good laugh?
Watch this video with a couple of major food snobs: