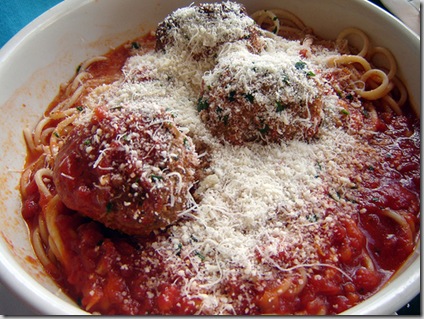 Have you ever tried to sneak liver onto your dinner table?
How did Katie know that I have had a package of liver frozen in my freezer for a couple months now, with no idea what to do with that thing?  She's given me hope that maybe, just maybe I could pull this off.  Also, if you just don't think you'll make this and can't eat liver, at least take these desiccated liver pills so you can benefit from all the superfood nutrients!  Here's Katie…
Kelly has mentioned previously that eating organ meats is so "un-American".  Brains, hearts, livers, intestines…these are the things we dissect in science class, not delicacies that ought to land on our dinner plates.
The French paradox:
The problem scientists see with the French being some of the most heart-healthy people on the planet in spite of their red meat, cheese, and wine consumption – is sometimes "blamed" on organ meats.
Folks of my generation and even a generation prior think of "liver and onions" as a meal to poke fun at, something that no one really eats anymore unless they lived through the Great Depression.  Another generation back and "liver and onions" often comes with a strong memory of forced eating and great distaste.
Liver has a bad rap, so when you see advice to eat more of it because of its health benefits, it's easy to simply "blip" over that page and move on to something more manageable.  You convince yourself that you can find good sources of iron plenty of other places!  However, If you've decided that you want your family to eat some organ meats, you may have to allow sneaky liver into your home.
Don't tell my husband, but we had liver last week.  Three times!
It all started with a gift certificate to a local meat store.  When I saw liver was only 99 cents a pound after having just read that section in Nourishing Traditions, I recklessly grabbed a package.  After arriving home, I realized I hadn't a clue how I was going to get that liver out of the freezer and onto the table.
So there it sat for a few months, taunting me.
I finally decided I was going to have to make some sneaky liver.  I was making beef stock for the first time ever, with bones from the same meat store, the recipe from NT and tips from this how to make homemade stock post of Kelly's.  I thought:  Wouldn't it make sense that if I tossed the liver in the stock, some of the power-packed nutrients from the liver would end up in the stock? I wasn't having any success convincing myself that I would have a place to sleep if I served liver 'n' onions, so into the stock pot snuck the liver.
After sorting the bones and veggies out of the stock, I was left with some pieces of what I was pretty sure was cooked liver.  It comes out kind of like…the sole of a tennis shoe, actually.  I wouldn't recommend it for its texture or color.  Curiosity began to get the better of me, and I tasted it!  Luckily curiosity didn't kill the Katie.  It's not bad…but iffy at best, texture-wise.
Meal one:  Beef barley soup with liver-enhanced stock
You won't see that on a gourmet restaurant's menu anytime soon, but the stock was delish!
I decided to sneak around with the liver a bit more.  I chopped it in my food chopper until it was all the size of peas or smaller.  My 10-month-old daughter, my accomplice in this sneak, asked for a piece and then asked for seconds.  (Gotta start 'em young!)  I froze the sneaky liver in ice cube trays for future deception meals.  You understand, of course, that I love my husband dearly and trust him implicitly, but that man has food standards, and organ meats aren't among them.
Meal two:  Spaghetti and meatballs
I tossed about a 2-inch-by-2-inch piece of liver, chopped finely, into the sauce with my homemade meatballs.  They fall apart a bit, so unless you peered very closely and knew what you were looking for – cat food – you couldn't tell there was anything odd about the meal.  (Unfortunately, sneaking in two cubes of beets that my daughter won't eat did affect the color a bit much.  Magenta spaghetti, anyone?)
I looked for another meal to sneak the liver cubes into, and it began to be abundantly clear that there are many, many meals in which one or two cubes could accidentally appear.
Meal three:  Turkey Chili Turkey Burgers
These rockin' Rachel Ray burgers have chopped peppers, onion, chunks of cheese, and all sorts of spices in them.  A cube or two of liver sort of snuck out of my freezer and into the mixing bowl.  My poor in-laws never saw it coming…
I'm also going to sneak liver into tacos, casseroles, and smoothies.  Just kidding.  No smoothies.  That's what kale cubes are for.
My theory:
If my family eats a pound of liver every month or so with this method, it's a pound more than they would eat without it.
Practical tips:
The liver cubes don't really even need to thaw, because they'll just fall apart in your meal dish pretty well.  Also make sure you're only buying liver from reputable sources, organic if at all possible.  The hardest part is just remembering to use them in random meals.
Read my conversation with Kelly in the comments at this post for more details.
If you're not ready for liver, my readers aren't quite either!  Kitchen Stewardship is a blog dedicated to helping people take Baby Steps to balancing care for the earth, nutrition, time and money.  Please check it out if you'd like some easy steps to better health for your family and your earth.
If this is nothing for you, please share your tricks for getting liver and other organ meats into your kids…or your spouse…or yourself!
If you're interested, find out more about guest-posting for the Kitchen Kop blog.
More you might like: