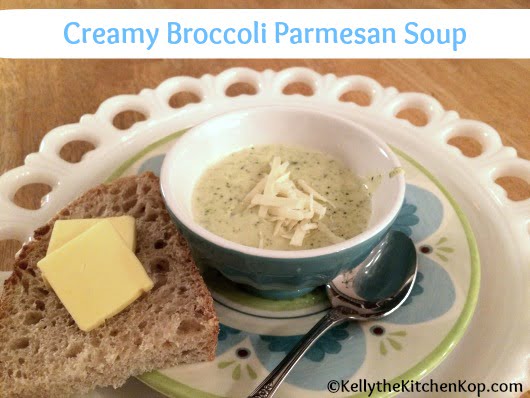 If you're looking for a healthy broccoli soup recipe, this is one of the best — it's just a basic, simple cream of broccoli soup, but with Parmesan so it's extra dreamy.  It's also a good way to get some superfoods into your family, keep reading for how to do that!
By the way, for another healthy broccoli soup recipe with a twist on this one, you may want to check out this low carb broccoli cheese soup.  That one was from my sister, and it has been one of my most popular posts.  You can see how well-loved it is by all the comments.  🙂
However, this recipe was inspired by one of our favorite restaurants: Amore Trattoria Italiana…
Healthy Broccoli Soup Recipe with Parmesan Cheese



Ingredients: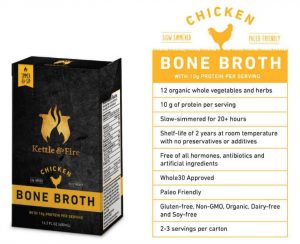 Besides all the other good stuff already in this soup, try adding in even more superfoods like these…
I keep these vegetable powders on hand for recipes like this where it's SO simple to add in a little more nutrition.  Start with small amounts, such as 1/2 teaspoon, and taste-test to be sure you're not overpowering the flavors.  Add more as you see what tastes good to you.  These vegetables are organically grown in nutrient-dense soil, so you're getting much more than you'd get with a bland vegetable from the store that has travelled hundreds or thousands of miles to get to you.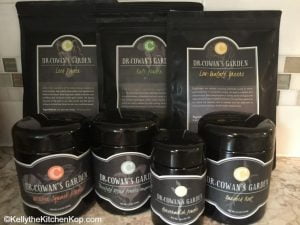 1 scoop of collagen powder from grass-fed cows for extra protein and nutrients for your hair, joints, better digestion, and more.  I put this stuff in everything because it dissolves easily and has no taste at all.
Instructions:
Start by making a white sauce, or roux:  Melt butter in a saucepan on medium heat.  Whisk in the flour and continue whisking and cook for 3 minutes or so.  You may need to turn it down so it doesn't burn.  Then slowly whisk in the broth and cream, and keep stirring as it thickens — if you add it in too quickly it won't be as thick and creamy, but it'll still be good so don't worry if you screw it up.  Add the optional superfoods as mentioned above.  Stir in the cheese, reserving some for the top, and then the broccoli.  Now it's time to season it and taste-test…  Keep your stove on low as you do this so it doesn't burn.  If you're using fresh herbs, chop them and toss in along with the sea salt, pepper, and whatever else sounds good to you — just start sprinkling the seasonings in, a little at a time if you're new at this, and keep tasting until you get it nice and dreamy-licious.  Serve with extra cheese on top.
Let me know when you try this healthy broccoli soup recipe and tell me what you think!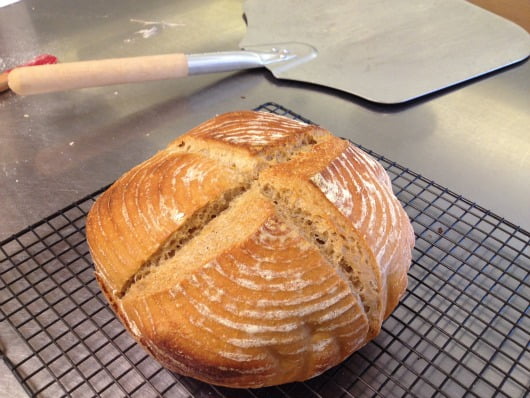 Meal Time Help!
Sick of planning meals and answering the question, "What am I going to feed these people?"  No matter what kind of eater you are, check out these affordable interactive easy-to-use meal plans where the work is done for you!   Also read over my review to see what I thought of it.