Below is an explanation of many different diets as explained by Sarabeth.
GAPS, Low Fodmap, Low Vitamin A diet, WAPF, which have you tried?  Sarabeth shares her thoughts on each of them and others too–I'll also share my random opinions (I'm no expert here because I don't switch around much), and then I hope you'll comment with your experience too so we can all learn more and get a feel for the bigger picture.
Why not for Rookies?
If you're new to eating real food, this post isn't for you. If you've only recently given up the Standard American Diet, you're on the right track and just keep going…
Instead today's post is for those who, like Sarabeth, have had health issues and worked their way through various eating plans over the years and want to compare notes.
Here's Sarabeth… 
A Decade of Dietary Experiments, plus 30 years before that.
— 11/12/79 – April 2010: VEGETARIAN
Pros: High in plants, lots of fresh food.
Cons: High in vegetables, moderately high in processed foods (commercially prepared foods that come in a wrapper and have more than 1 ingredient, plus PUFA vegetable oils, fortified soy/almond milks/cereals/flour/pasta), high in soy and processed dairy and unfermented wheat products (although one of us was gluten-free from 2006 through 2010).
Kelly's thoughts:  I know that some people can be healthy as long-term vegetarians but it's definitely not easy to get all of the necessary nutrients in without meat.  It is a much better diet than veganism for sure (that's not good for anyone long-term!), but still not ideal, especially if you are eating any of the fake processed junk, which is horrible!  Around here we eat humanely raised, properly fed, pastured meats from a farmer we know and trust — this is meat you can feel good about eating.  (Don't have a local source for safe, healthy pastured meats?  Here's a trusted company where we sometimes buy our meat online.)
— April 2010 – April 2011: GAPS (low sugar, low carb, high fat, high protein)
Pros: Gentle on the gut (peeled and cooked and fermented vegetables), high in fresh foods and nutrition, no processed foods at all, disrupts "bad" gut flora in some people, high in protein, good quality fats.
Cons: Disrupts functional gut flora in some people, high in vegetables/carotenes, too low in carbohydrates for long-term consumption (especially for supporting thyroid health, and for females in particular).
Kelly's thoughts:  the GAPS Diet has helped many heal from chronic diseases.  Here's my post with more info on how to implement the GAPS Diet. If you go that route, be sure to get the benefits of also taking these probiotics which have helped SO many people.  For those who are unwilling or unable to do the very restrictive GAPS Diet, others have found help with homeopathy for building up their gut health and healing — it works for food intolerances too!  I love that we have options if we're willing to dig in and find them, and that people don't have to stay sick or rely on dangerous pharmaceuticals to attempt to manage their symptoms!
— April 2011 – January 2014: GAPS (low sugar, moderate carb including squash and eventually fruit, high fat, high protein, inclusive of raw dairy)
Pros: Gentle on the gut (peeled and cooked and fermented vegetables), high in fresh/fermented foods, no processed foods, disrupted "bad" gut flora, high in protein, good quality fats, lots of starch.
Cons: Disrupts "good" gut flora, high in vegetables/carotenes, high in liver/dairy/egg yolks/CLO/preformed Vitamin A, too low in carbs. We stayed on GAPS too long.
— Various 3-week stints of "GAPS Intro"
Pros: Gentle on the gut, nourishing if one is deficient in fats and easy-to-digest proteins, disruptive of certain patterns of "bad" gut dysbiosis (but it's impossible to know which you've got going on). Kind of like a nutritious fast.
Cons: An incomplete diet, way too low in carbohydrates, too high in fat for some, does not disrupt gut flora in the same way as when starting GAPS to begin with, disruptive in a bad way for some people's "good" gut flora.
— 3 months in 2011: MILK CURE (just for one family member, 2-3 gallons of raw whole milk per day)
Pros: No processed foods, gentle on the gut, all fresh raw milk/highly nutritious, decent macronutrient ratios, plant toxins absent, family member was able to gain weight when all else had failed.
Cons: Not sustainable, did not provide feelings of well-being, weight gain was lost as soon as the "milk cure" was over, probably high in preformed Vitamin A.
Kelly's thoughts:  She mentions my concerns regarding many different diets that people try — sustaining it long-term is tricky for most and going back to a regular diet often brings weight back to where it was, either on or off.
— 9 months in 2013: LEPTIN RESET (very high protein, high fat, low carb)
Pros: No processed foods, potentially stabilizes blood sugar, fewer vegetables.
Cons: Way too low in carbs, I hate eating hamburgers for breakfast every day, plenty of plant toxins.
Kelly's thoughts:  this sounds a little like a new-ish diet that you may have heard about, the Carnivore Diet.  My friend Cara and others have felt much better eating this way, but I know that I'd get way too sick of meat if I ate so much of it!  For most people, this may be more of a short-term healing diet.
— January 2014 – September 2016: PALEO/WAPF a la Paul Jaminet (moderate protein, moderate fat, moderate carbs, fermented everything)
Pros: Normalized macronutrients, plant-based, high in starch and low in sugar, good quality fats, good amounts of protein.
Cons: High in vegetables/carotenes with no comments about their relative toxins, high in pre-formed vitamin A (liver, egg yolks, some dairy).
Kelly's thoughts:  see my newer post about my own weight loss and my thoughts at the bottom "what about safe starches?" where I talk about Paul Jaminet's diet.
— Several months: LOW HISTAMINE
Pros: Nothing noticeable (apart from being inclusive of fresh foods).
Cons: Restrictive, does not address endogenous histamine production.
Kelly's thoughts:  see my Youtube video and post about this.
— Several Months: LOW OXALATE
Pros: Lowers some plant toxins.
Cons: Does not lower other plant toxins, nor did it make a difference in the context of our diet at the time.
Kelly's thoughts:  see my info on low-oxalate foods in #2 here.
— Several Months: LOW FODMAP
Pros: Relatively gentle on the gut, removes common allergens/triggers.
Cons: Does not address root cause of gut dysbiosis or leaky gut, contains many plant toxins.
Kelly's thoughts:  see my post on the Low Fodmap diet here.
— September 2016 – July 2019: LOW LECTIN, high-veggie paleo/WAPF; essentially Jaminet's macronutrient ratios combined with Gundry and Wahls low-plant-toxin high vegetable plant-based
Pros: Plant-based, lots of fresh food. High fiber.
Cons: Can include more processed foods (chips, bars, etc.). High fiber. Possibly very inflammatory due to all of the vegetables.
— Tried for several days: LOW PROTEIN
Pros: Cheaper.
Cons: Everyone wilted without enough protein. Moderate to high protein is not negotiable for healing, I believe.
Kelly's thoughts:  I agree that protein is so important, especially the right protein as mentioned above.
— July 2019 – present (I plan to continue/modify for at least two years unless evidence shows this to be a bad idea): Low Vitamin A Diet
Pros: Removes most preformed Vitamin A/carotenes, easy to cook, everyone likes the food, 4/6 of us are feeling enormously better, removes almost all vegetables/plant toxins, our version includes no processed foods.
Cons: Can include lots of sugar. Is it bad to eat so few vegetables? Is it counterproductive to eat gluten-containing grains during healing? Potentially low in some nutrients? What comes afterward? What is a Good Health Maintenance Diet for Healthy Humans?
Kelly's thoughts:  Sarabeth asks all good questions.  I've heard others say that they avoid foods high in vitamin A because they believe it to be dangerous.  This doesn't set right with me because so many of these foods are real, traditional foods that people have eaten for centuries, and they're full of nutrients that we need!  You can't argue with those who feel better on a low-vitamin A diet, however I do wonder if there is something wrong that prevents them from utilizing it correctly?
~~~~~~~~~~~~~~
Thank you so much Sarabeth for sharing your experience on many different diets that you've tried over the years!
I thought I'd share the way our own diet looks around here lately.  
We almost always eat local, pastured meats from our farmer friends.  Or our local butcher will sometimes mix us up a ground beef/liver mixture or ground beef/heart to get more organ meats in.  (We also take this supplement for extra nutrients, but I'm sporadic about it.)
Our fresh milk and eggs also come from a local farm.
We eat mostly organic produce, local when it's in season, otherwise it's the icky organic stuff from the store that travels too far to get here, but we just don't eat as much of it in the off-seasons.
Mostly alternative organic grains such as this flour or this pasta.
We don't eat as much bread as we used to, but when we do it's either a fermented multi-grain loaf from our local baker or this true sourdough organic bread that I've got nailed down now!
We eat lots and lots of beautiful butter (or ghee), and also other healthy fats like real olive oil in salads, bacon grease for frying, avocado oil in my 5-minute homemade mayo, coconut oil in popcorn, and this beef tallow or lard if we make French fries.  YUM.
I add in short bursts of Keto/low-carb foods here and there, along with intermittent fasting, especially when I need to reign in my weight a bit, which began to be more of a deal since stupid menopause!
What'd I forget?  Feel free to ask me in the comments.
AGAIN, see my newer post about my own weight loss here!
We all feel really good on this real food diet–we also sleep well, have good digestion, and are rarely sick, thankfully.
What about you?  How does YOUR family eat these days?  And have you tried these or other diets in the past?  What has been your experience?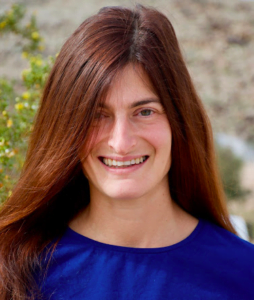 More about Sarabeth:  Once upon a time, Sarabeth Matilsky rode her bicycle across the country, met a really great guy, and set off on two decades' worth of other adventures. Sarabeth adores her family (which now includes four kids), as well as her current career as Domestic Engineer. After many years of health challenges, the family's collective health improvements are currently allowing Sarabeth to enjoy many more of her other passions in Life (apart from cooking), which include singing, dancing, and writing. She lives in the high desert, where she has recently started an intergenerational folk choir.
More you might like: