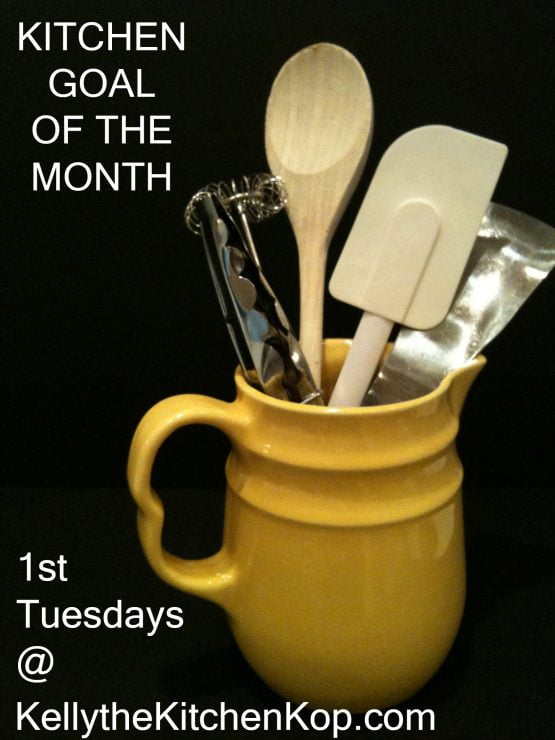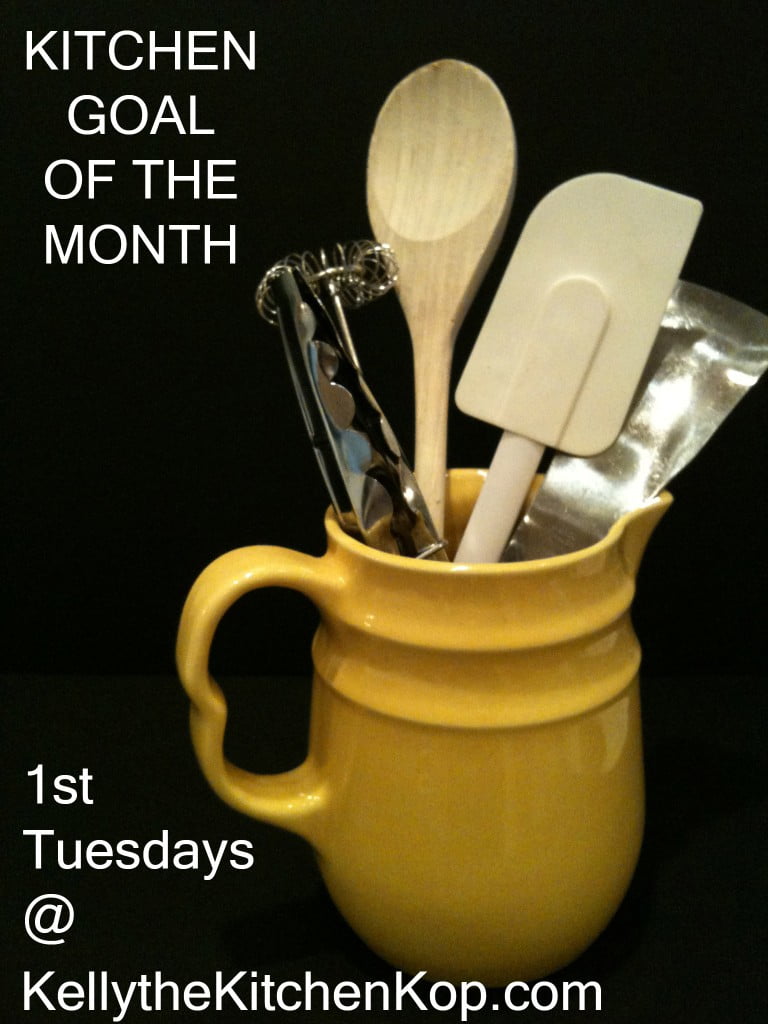 Obviously I haven't been doing these "Kitchen Goal of the Month" posts very regularly, but I've been facing some new challenges in the kitchen lately so I thought it was a good time to tell you about that and find out what's up in YOUR kitchen these days…
My Latest Kitchen Challenge
For quite a while now I've been thinking of trying a gluten-free diet for our son.  Something inside of me wondered if maybe, just maybe his growth was being affected because he wasn't able to absorb all the nutrients he's taking in.  He hasn't had significant growth in a long time.  While I really haven't been worried, since it's not like Kent and I had any tall genes to pass along, and I figured he'd hit a growth spurt eventually, but I just wondered if cutting out grains might make a difference.  I also wondered if it could help him focus more when he really needs to, like when doing math.
Maybe this won't make any difference, but I figured it was worth a shot, and he agreed to do it for one month.  I really thought it would be a huge pain, but it hasn't been too bad!  There are a few reasons…
We're only giving up grains with gluten; I'm still letting him have dairy (mostly raw), a small amount of sugar, potatoes, and a small amount of organic corn, and all the protein, fruits and veggies he wants.  Those of you who do the full GAPS Diet or a diet that excludes all of those things I mentioned, wow.  That would be much trickier to be sure.  But people do it all the time, so it's definitely not impossible.  Maybe that's where we'll end up, but I figured we'd start here anyway.  (I've also got him on bone broth, probiotics and fermented cod liver oil.)
Since I've experimented plenty with grain-free recipes in the past, I had everything in the house that I needed, so that was a big help.
There are a TON of grain free recipes out there these days, so finding options is not a big deal like it used to be.
He's been such a trooper!  I keep telling him how proud I am of him.  I'll say, "OK, here's what I've got for your lunch."  He just says, "OK, thanks."  No whining or complaining at all!
Here's the grain-free stuff I've tried so far:

He'd been a couple days without bread and when he woke up one morning I surprised him with a homemade bread recipe that I'd found online.  It was made with part almond flour and part coconut flour.  That first morning he was excited about having bread with butter and jam and ate it all up.  I had some and thought it was just ok.  Since then he's decided he didn't really like it.  Maybe I'll try a recipe with just nut flour next.
I made my Escalloped Potatoes and ham recipe and instead of thickening with part unbleached white flour and part sprouted flour like normal (here's where I get my sprouted flour by the way), this time I did the white sauce with 4 T. sorghum flour and 4 T. brown rice flour – it came out great!  I'd say it was just a little bit less dreamylicious, but I'm very picky and the kids didn't notice anything different at all.
I also made my Beef Stroganoff recipe, but instead of thickening it with a flour paste, I just used an arrowroot paste and it was awesome!  We found these good Rice Noodles to serve with it and everyone was happy.  🙂  (I just updated both of those recipes with the GF directions.)
We're having friends over Friday and I'm making lasagna, so for him I'll just make a small separate pan using rice pasta.  I'm sure that'll be fine, but I'm going to feel bad serving them bread in front of him.  I really wish there was a good GF bread recipe out there, but I'm convinced there's not.  Yes, there may be some out there that aren't bad, but to get a genuine bread taste and consistency without grains isn't as easy as it is to just sub rice pasta for wheat pasta, that's for sure.
My daughter is doing a cookie exchange in a couple of weeks so thankfully I have some grain free treats that I'll make for him at the same time.  Youza, I guess I do!  I just went to pull a few recipes over that were grain free and look at all of them that I found:
My goal
So my goal is to keep him full all month and learn more about working with grain-free recipes, all the while cooking somewhat normally for the rest of the family.  If he remains as easy going about it, we should be good.  🙂