For those who are gluten free or on a grain-free diet for whatever reason, you'll love these gluten free chocolate black bean brownies – they are super moist and taste like a "real" chocolate brownie!
This recipe comes from my friend, Liz, who had this to say about these unexpectedly yummy black bean brownies:
"These have no gluten and are higher in fiber and antioxidants, that's a lot to like!  Making these in the blender was a breeze and I will definitely make them again.  My family loved them and since it only made an 8 x 8 pan, it's not like we're stuck with a ton of sweets afterward.  These would be ideal with homemade vanilla ice cream…. next time!  I'm allergic to tree nuts, so I don't add them in, but I imagine they would be tasty with chopped walnuts or pecans, too."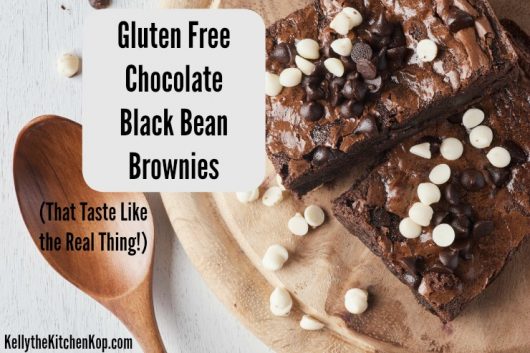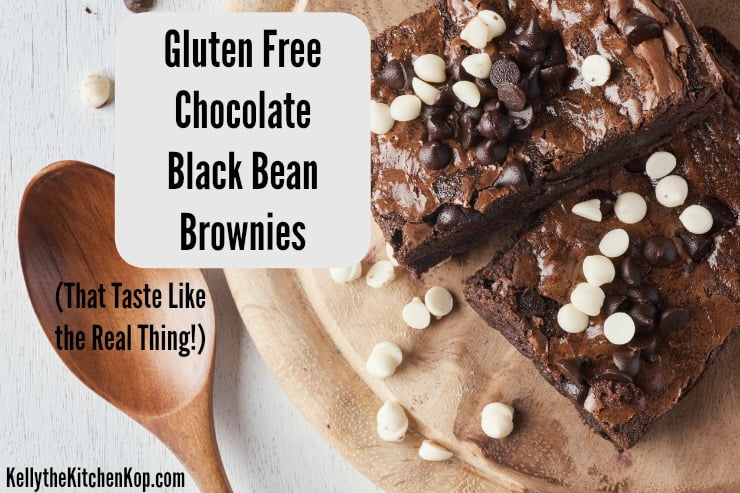 Print
Grain Free/Gluten Free Chocolate Black Bean Brownies
Yield 8x8 Pan
This is a yummy treat for those trying to watch their carb or grain intake.  
Instructions
Preheat oven to 350*.  Lightly butter an 8×8 square baking dish.
Combine the black beans, eggs, oil, cocoa powder, salt, vanilla extract, sugar, and instant coffee in a blender; blend until smooth; pour the mixture into the prepared baking dish. Sprinkle the chocolate chips over the top of the mixture.
Bake in the preheated oven until the top is dry and the edges start to pull away from the sides of the pan, about 30 minutes.
Did you make a real food recipe?
I want to see it! Tag @KitchenKop on Instagram and hashtag it #KitchenKopRecipes OR share anything you know I'll love by tagging @KitchenKop and hashtag #KitchenKop -- see you over there!
More you might like: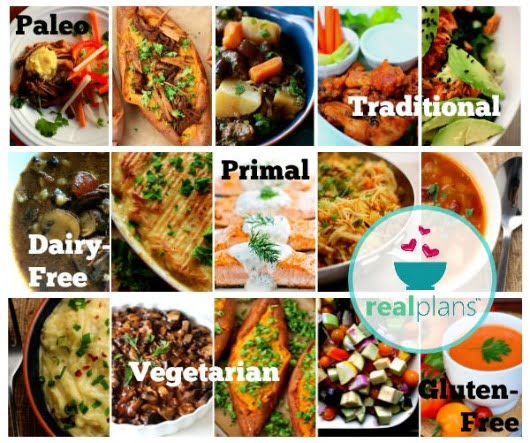 Meal Planning Help!
Sick of planning meals and answering the question, "What am I going to feed these people?"  No matter what kind of eater you are…   Check out these affordable interactive easy-to-use meal plans where the work is done for you!   Also read over my review to see what I thought of it.