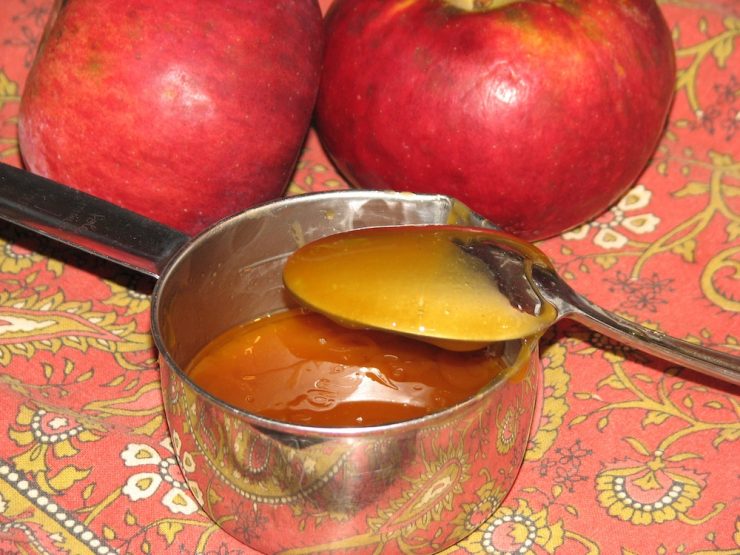 You'll love this Real Food version for a honey caramel apple dip or ice cream topping from Barb!  As Sally Fallon Morell said last weekend at the Wise Traditions conference, if you're going to eat the "bad stuff" now and then (sweets or other stuff), at least always eat them with plenty of healthy fats!
Also try this homemade ice cream!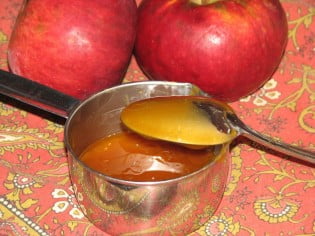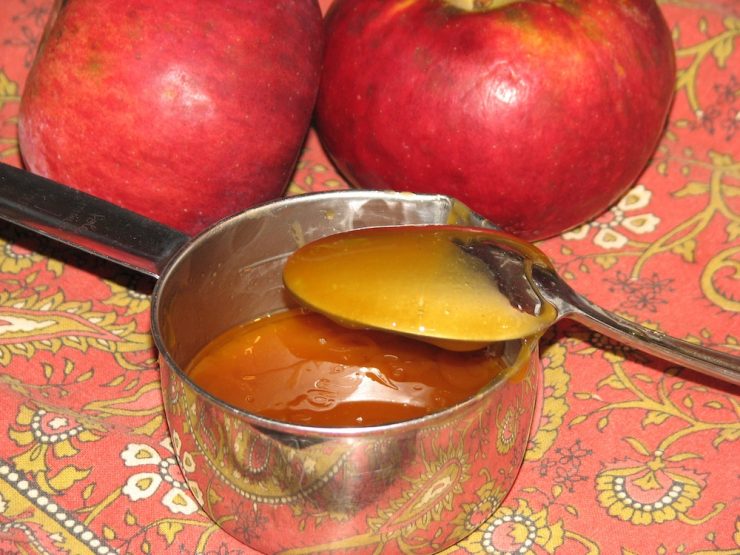 Print
Honey Caramel Apple Dip/Topping
Yield About 2.5 cups
Instructions
Stir together in a heavy bottomed pan, bring to a simmer and stir almost constantly until it darkens and turns into caramel- about 30 minutes. You can store this in the fridge and reheat to drizzle over apples or ladle over apples right away while still warm.
Did you make a real food recipe?
I want to see it! Tag @KitchenKop on Instagram and hashtag it #KitchenKopRecipes OR share anything you know I'll love by tagging @KitchenKop and hashtag #KitchenKop -- see you over there!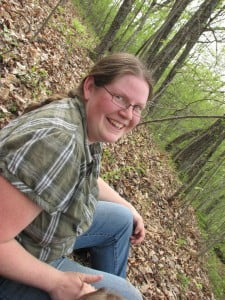 Barb's bio: "I'm a stay at home mom, beginning sustainable homesteader, heritage (everything) enthusiast and real food foodie living in the Driftless Region of Wisconsin." Check out Barb's blog: www.wholeandthensome.weebly.com