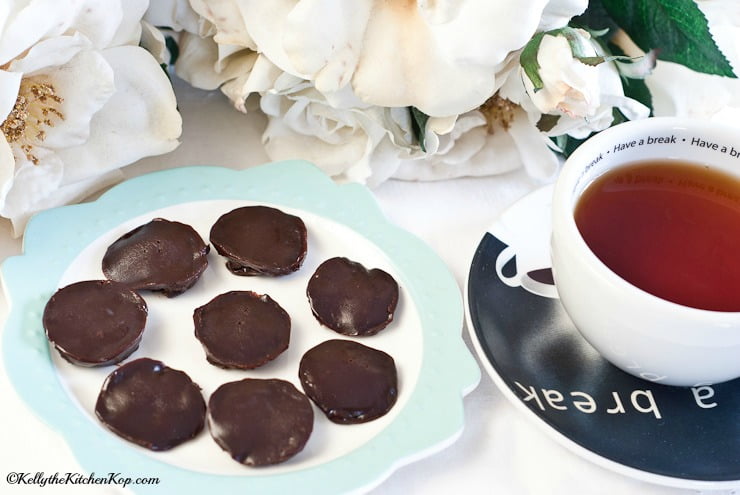 Well you had to know, considering my sweet tooth, that I'd have to try the easy homemade chocolate candy with coconut oil that a few of you told me about.  (Here are more Healthy Coconut Recipes.)  I pulled together a few chocolate candy recipes and made mine like this: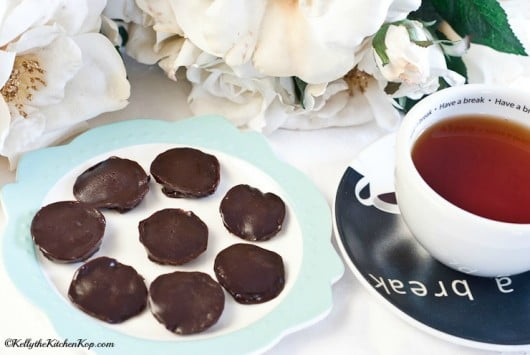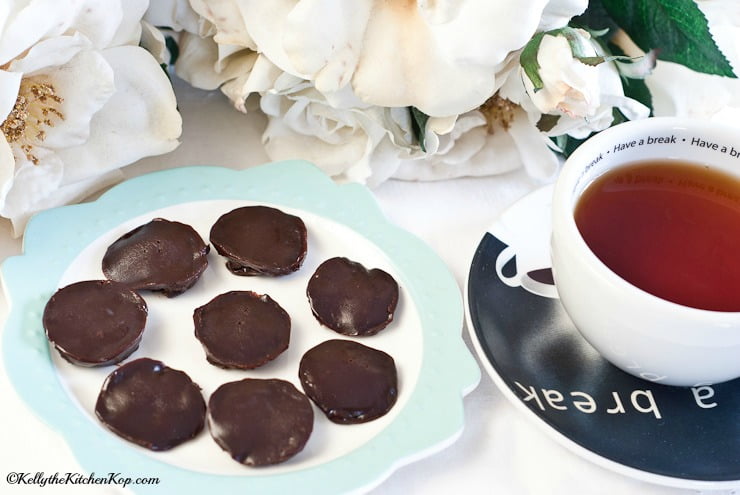 Print
Easy Homemade Chocolate Candy with Coconut Oil
Yield 84 Pieces
A yummy treat for when you need a little something sweet.
Instructions
Melt together gently in a saucepan over low-ish heat until it's all mixed together. I kept it super easy and instead of using molds or ice cube trays, I just put some parchment paper on a couple cookie sheets and dropped quarter-sized candies onto that. (Makes about 7 dozen.) I put them in the freezer for a while before we eat them.
Did you make a real food recipe?
I want to see it! Tag @KitchenKop on Instagram and hashtag it #KitchenKopRecipes OR share anything you know I'll love by tagging @KitchenKop and hashtag #KitchenKop -- see you over there!
They came out very smooth and yummy. Kent, the day care kids, and 3 of our 4 kids loved them. Our 9 year old just didn't care for the coconut flavor, which is very noticeable.