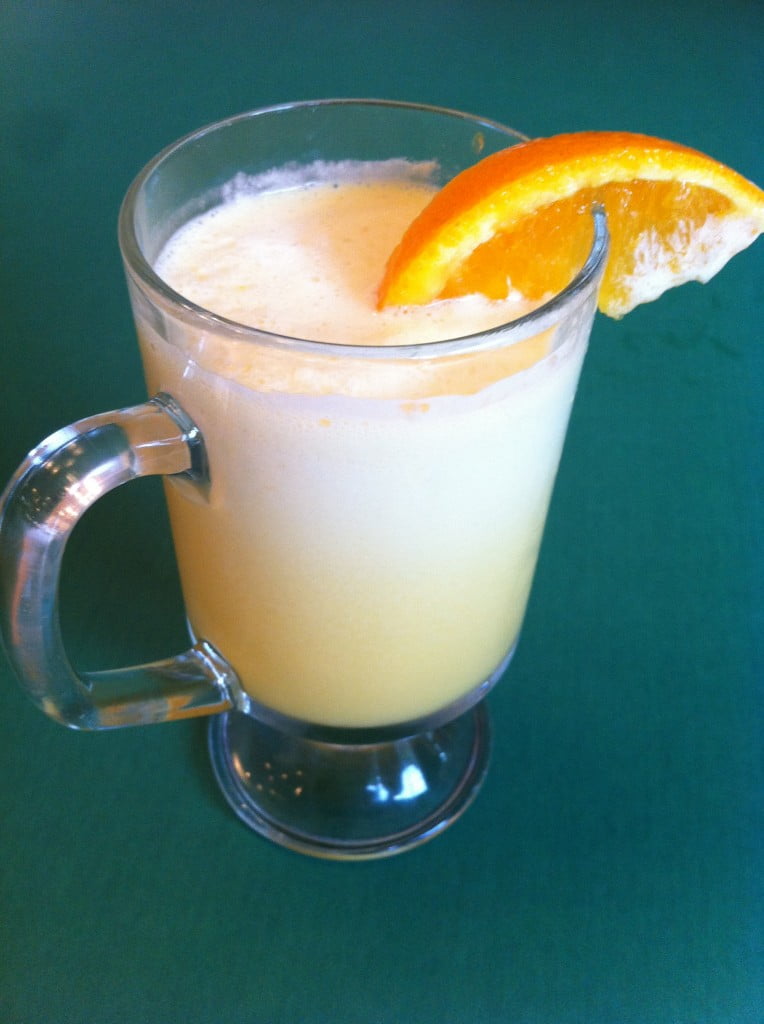 If you're in Bigby Coffee now and then like I am, you've probably seen their posters for 'orange cream coolers'.  They looked really good, so of course, I decided to try making them myself with none of the bad stuff that those probably have and a lot of the good stuff like eggs and cream!  (I've never had an "Orange Julius" from that store at the mall, but can imagine these taste similar.)  Now our kids beg for them.  They're not used to me buying juice, so when I bought some orange juice for this recipe, they just about did back-flips.  I didn't break it to them yet that these will just be once-in-a-while treats.
Orange Cream Cooler
Ingredients and Instructions: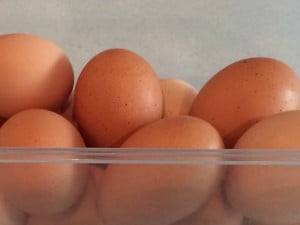 Add to your blender:
4 pastured egg yolks (from a farmer you trust)
1 1/2 cups real cream, raw if possible
A couple handfuls of ice
Blend until the cream looks like it has thickened a bit, but not too long, about a minute or so.
1 orange, peeled, organic if possible.  You don't have to add an orange if you're using juice (see below), but if you don't have organic orange juice on hand, just use 4+ oranges and blend a while to get the pulp pieces super small.  Be sure to taste it to see if it's orangy enough, if not, add more oranges.
1/4 cup maple syrup
1 cup milk, always whole, raw if possible
Blend 'til frothy, a minute or two.
Pour into a glass: equal amounts of the cream mixture and your favorite orange juice, organic if possible.
Stir and enjoy!  Serves 6+