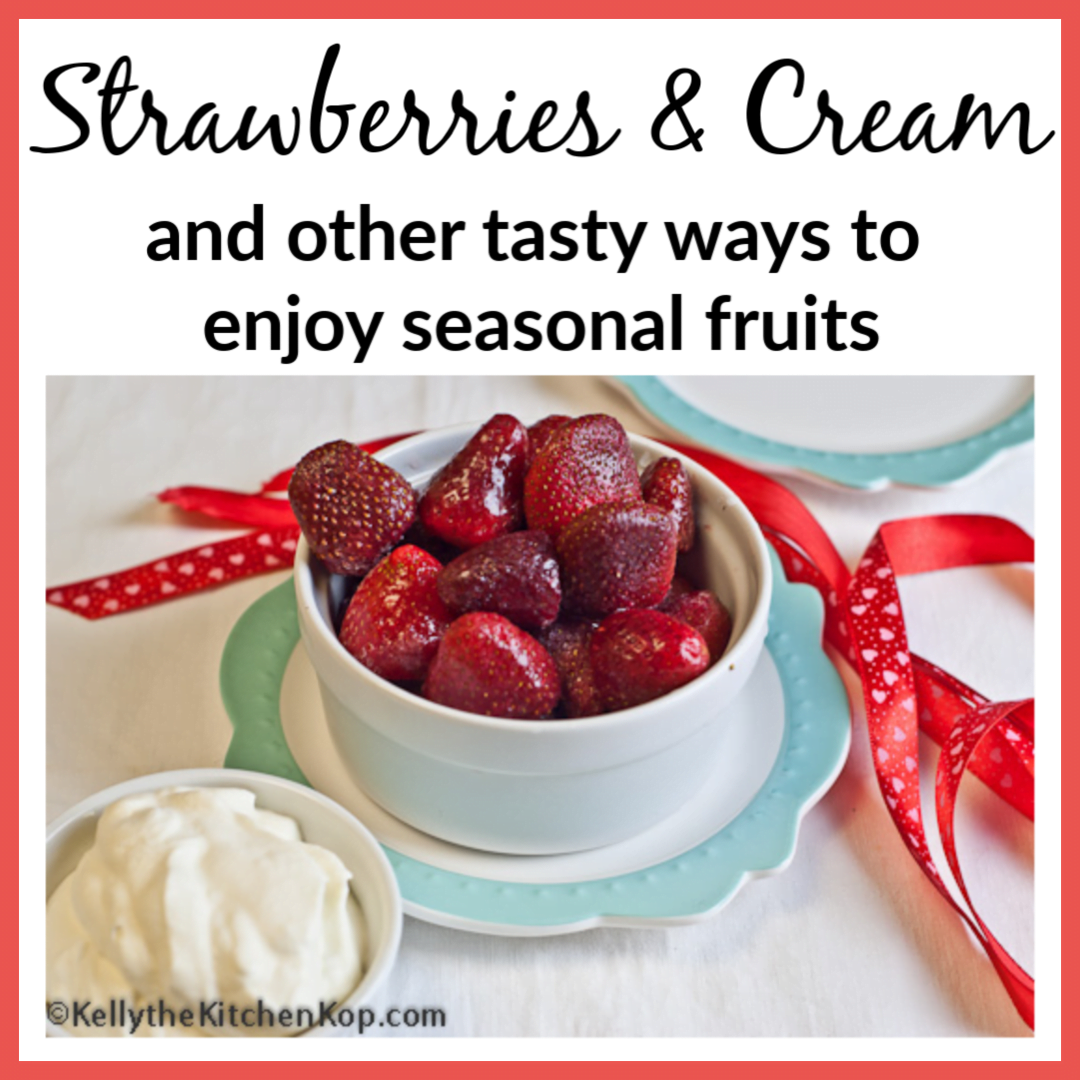 Strawberries and Cream
If you grew up eating strawberries and cream during strawberry season, then you know all about this treat, but as much as we loved desserts at my house, this isn't something I remember having when I was young.  It's so easy and nutritious though!  Yes, it still has some sugar, but you can easily control how much. And it's loaded with healthy fats and nutrients from the cream and the local organic strawberries — it's a perfect light summer indulgence.
We tried strawberry picking at a local organic farm once – the weather was perfect and it was kind of fun, for the first little while anyway; but it ended up being an all day project.  (No, I didn't see any snakes, but you can bet I was on the lookout.)  We picked for a good share of the morning, and I guess that's why they're so much less expensive when you pick them yourself, because of how time-consuming it is.
Nowadays I'd rather pay extra and get them already picked!  We love our farmers who grow "beyond organic" strawberries — they're not certified organic but their soil and growing practices go even beyond what that label requires, so the berries are loaded with nutrients and taste AMAZING!
Oh what fun it is now that I've got them all cleaned and ready to use!
I usually get 3-4 flats and here's what happens, always on the day we get them:
Rinse off well, usually 2 quarts at a time in a big bowl or in the sink full of water.
Cut the tops off.
Dry them on some clean dish towels.
Put them on a piece of parchment paper in a single layer on a sheet pan.
Freeze for an hour or two.  (Doing this rather than throwing them all into a baggie right away and freezing keeps them from clumping together.)
Then they go into freezer baggies to use all year.
That's what happens to the majority of them, but we leave some in the fridge to snack on or to make some yummy recipes!  Below you'll find some of my favorite strawberry recipes, and then please let us know what other favorites you have.  Keep in mind these can easily be adapted to whatever fruit is in season at the time.
Strawberries and Cream:
(Soon it will be blueberries and cream, and peaches and cream…don't you love summer?)
That's IT!
Another plus to this treat is that it is a little sweet (you can put as much or as little palm/coconut sugar on as you'd like), without any grains for those who are grain-sensitive.  Not that I plan to give up cookies for life or anything crazy like that, but it makes me thankful that I love treats like this recipe, along with other no-grain sweets, like Creme Brule, my homemade ice cream, etc.
More Seasonal Fruit Recipe Ideas: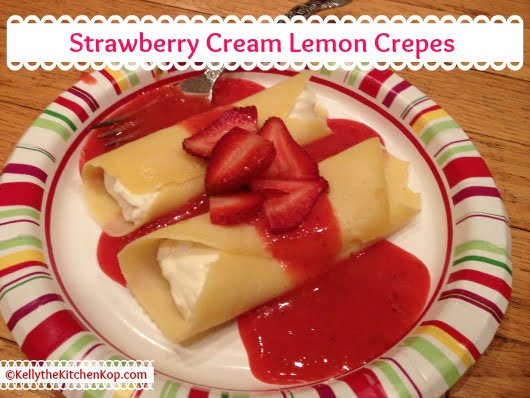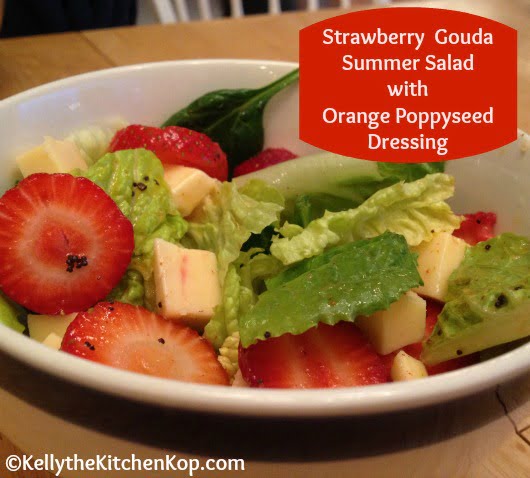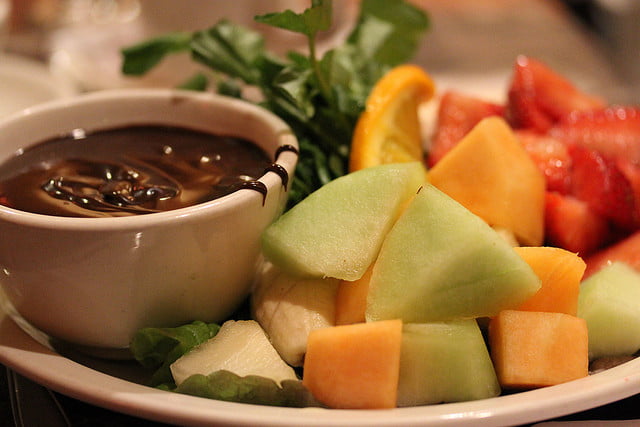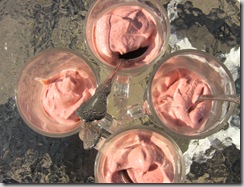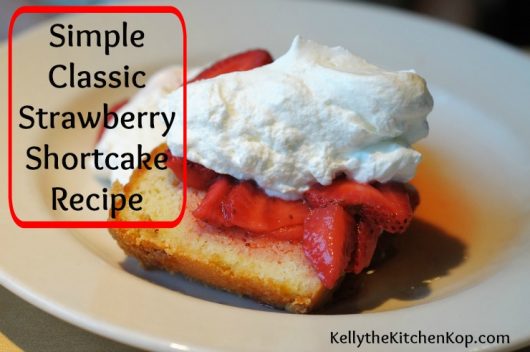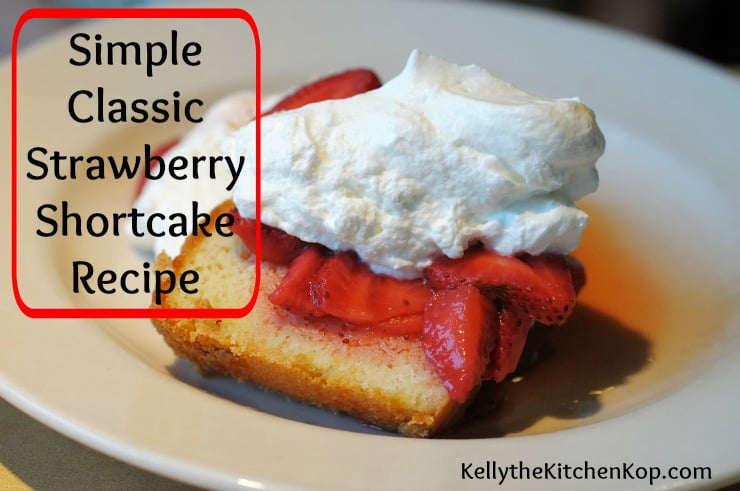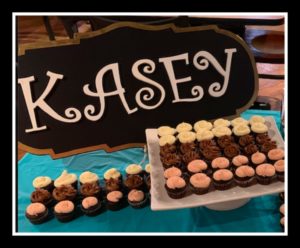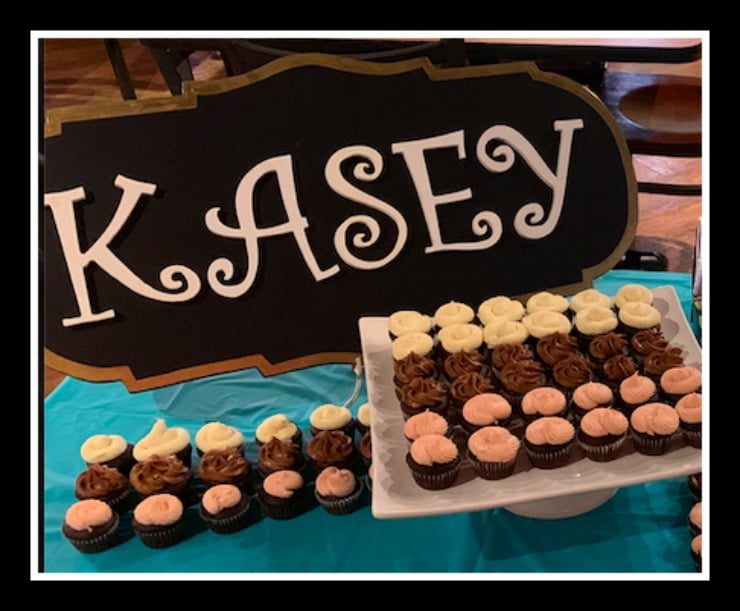 What are some of your favorite ways to eat seasonal fruits?
More you might like: