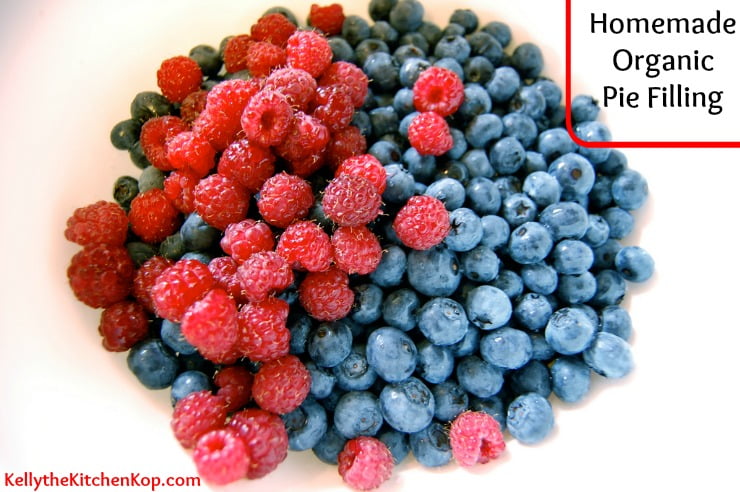 The other day I was complaining to my friend Nancy, one of the best cooks there is, that if I have any recipes that call for pie filling, I can't use them anymore, because I've never seen an organic version.  (All the store brands have high fructose corn syrup and other scary ingredients.)  She said, "Why don't you just make your own homemade organic pie filling?!" I had no idea what she was talking about or how to do that, so she filled me in!
Homemade Organic Pie Filling OR Fruit Syrup Recipe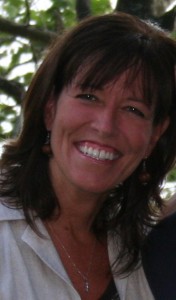 Ingredients:
2 heaping Tablespoons flour (I use organic einkorn flour or organic unbleached flour – I don't think whole wheat would work for this)
1/2 cup natural sugar like this one
1 Tablespoon lemon juice (best from organic lemons) or 1 teaspoon lemon extract
1 cup water + more water as needed to get the consistency you want. (Thicker for pie filling, more liquid for syrup.)
2 cups fresh or frozen fruit, whatever kind you'd like. (I used strawberries & blueberries when I made it, just because I had some in the freezer leftover from last week's Creme Brule.)
Instructions:
In a medium saucepan whisk together flour, sugar, lemon juice and water until well blended on a low-medium heat. (See above note about the amount of water). Add in 1 1/2 cups fresh or frozen fruit, reserving the other 1/2 cup. Stir occasionally until it comes to a gentle boil (about 10 minutes or so) and is the desired consistency. Add another 1/2 cup or so more fruit right toward the end of cooking, so there will be some chunky pieces of fruit that aren't cooked all the way down.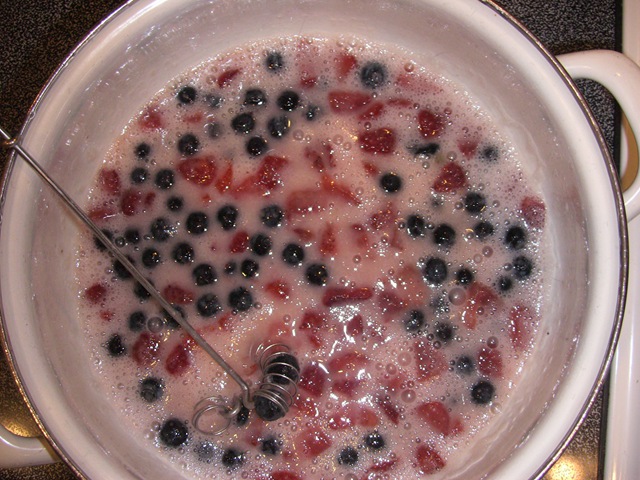 Use how you would use any can of pie filling (see recipe below), or use as a yummy syrup on pancakes or waffles. 🙂  Makes approximately 2 1/2 cups.
There you have it, homemade organic pie filling IS possible!  🙂
What do you use pie filling in? (Besides pies, obviously – I'm completely blank and can't think what other recipes I use it for besides the one below.) Do you make your own? How is it different from this recipe? (I love hearing about variations.)
Lemon blueberry pie – this one is just with the berries (pie crust recipe is here)
Here's the cake recipe I made with this pie filling