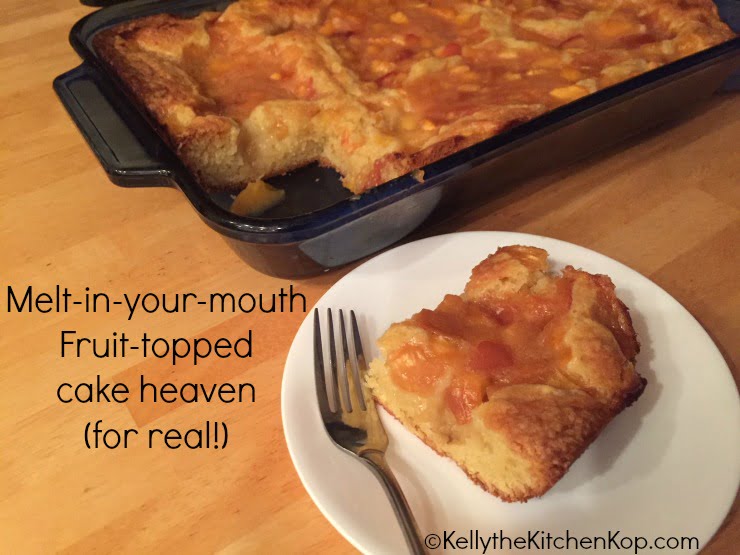 You can make this fruit-topped cake with any type of fruit filling you'd like, originally it calls for cherry pie filling, but the kind at the store has high fructose corn syrup and other nasties, so try making your own homemade pie filling instead!
Trust me when I say there is NO way you won't love this fruit-topped cake, it's light and heavenly with just the right amount of sweetness.  It's delicious with any type of fruit — I just see what I have in the freezer from what I froze when it was in season last and whip it up with that.  The fruit-topped cake pictured here was made with peaches, but I've also made it with mixed berries and it's really good that way too.
This is definitely a sweet once-in-a-while treat, but at least it's homemade and it has plenty of pastured eggs and butter!
Check out more pictures after the recipe…
But first, the video!  (And will you go here to subscribe and give it a thumbs up, pleeease?)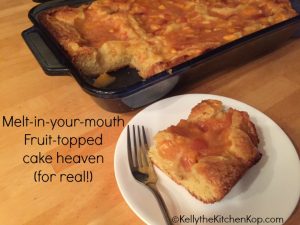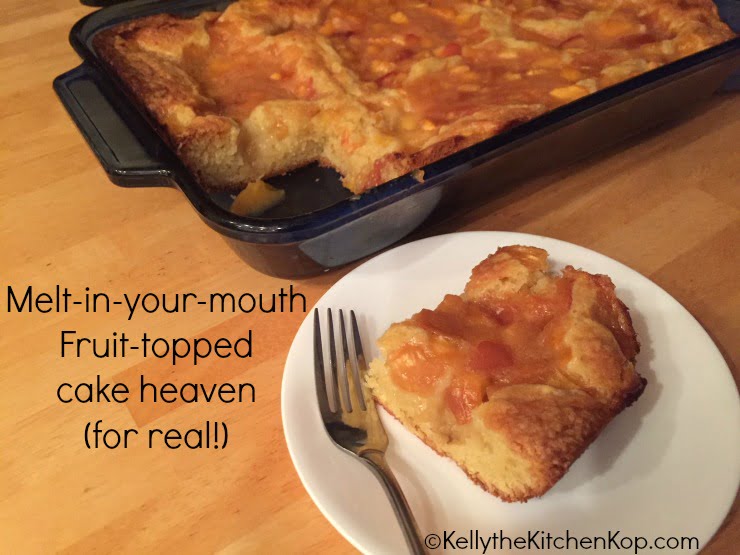 Print
Fruit-topped Cake Heaven
Yield 9x13 Pan
Instructions
Mix the dry ingredients and then add in the wet ingredients (except the pie filling) -- I use my Bosch.  That thing is a workhorse.  I've had it 14 years now and it's still going strong!  Spread into a buttered 9×13 pan. Dollop the pie filling around the batter.
Bake 350* for 35-45 minutes or until golden and just set on top, do NOT overtake or it's dry and icky. The original recipe said to sprinkle powdered sugar on top, but I made real whipped cream for the top instead.  It's also good with some homemade vanilla ice cream.
Did you make a real food recipe?
I want to see it! Tag @KitchenKop on Instagram and hashtag it #KitchenKopRecipes OR share anything you know I'll love by tagging @KitchenKop and hashtag #KitchenKop -- see you over there!
More pictures: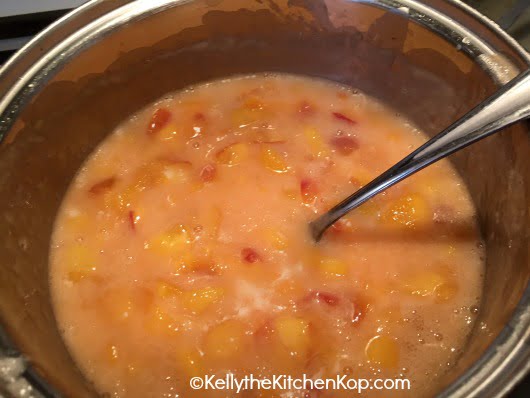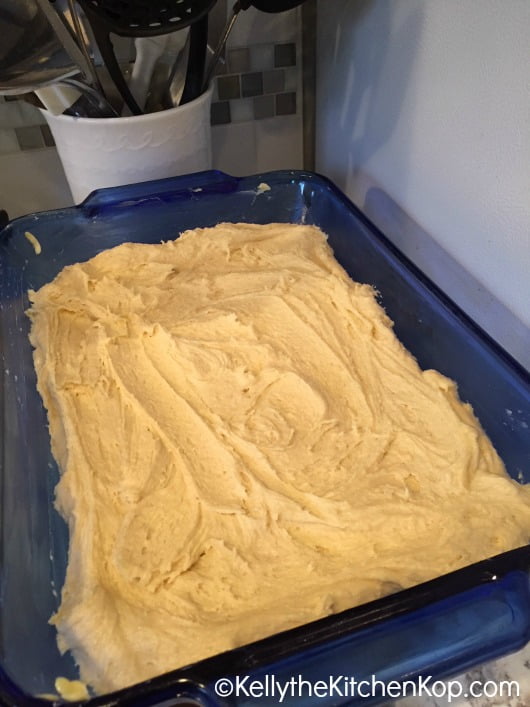 More you might like: