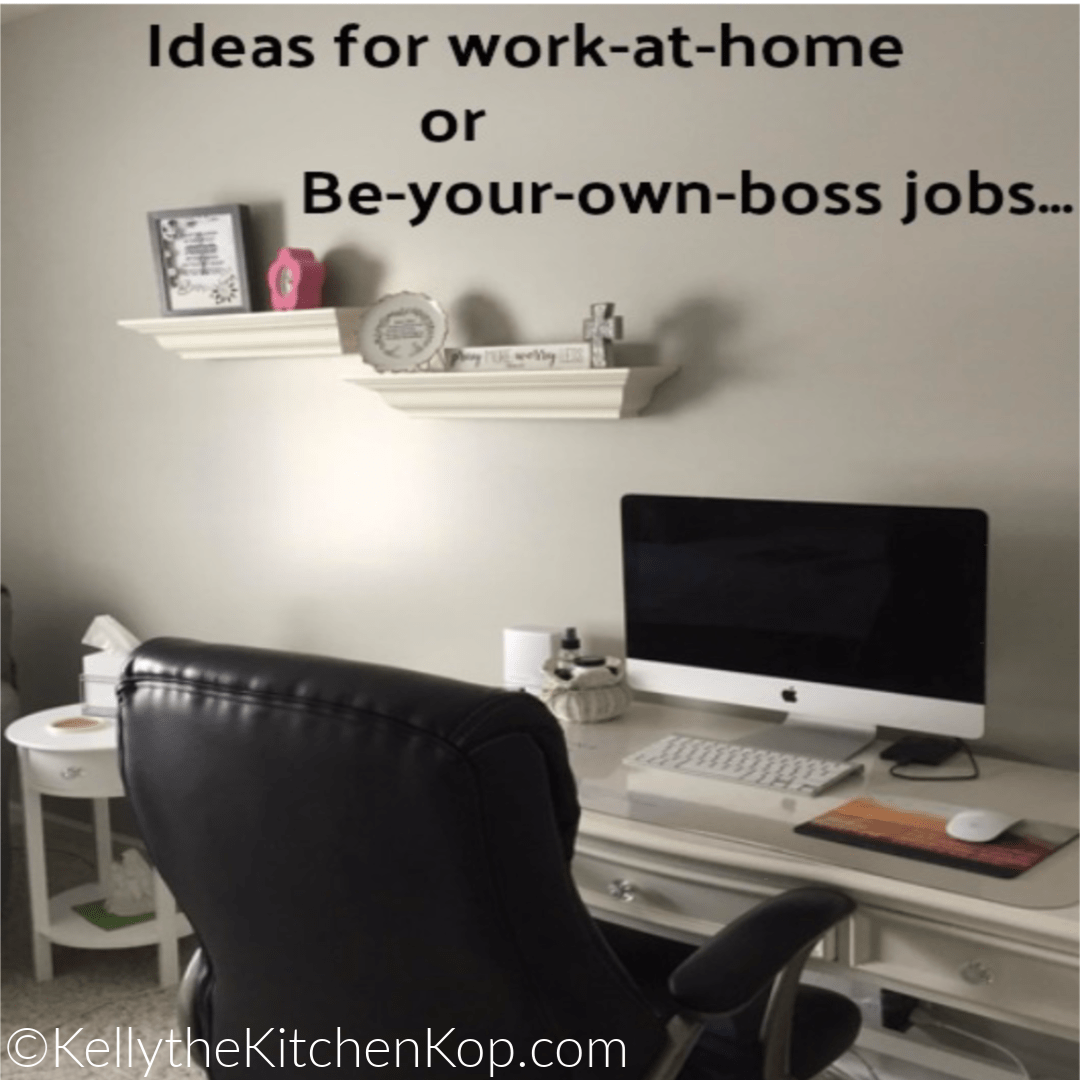 I get a LOT of questions about the topic of owning my own business, questions like:  what are some good "be your own boss" jobs, how I like working from home, how I earn money, etc., so today I'm sharing everything I can think of to help you live your dream in this way too.
I recently received this note from a soon-to-be-Mom: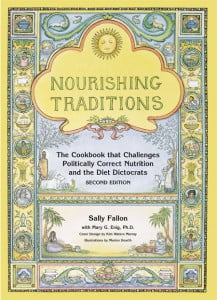 My husband and I finally conceived after fully implementing the recommended diet in Nourishing Traditions.  It's a very exciting time!  I was just wondering, Kelly, how you were able to figure out how to make money from home?  My husband and I want to raise this baby in our home, playing in our garden, and getting schooled at our table.  Yet I have student loans so I must make an income somehow.  We are attempting to create a garden and sell organic produce, specialty breads, and fermented foods at the farmers market, but that is really a seasonal job.  Do you have any encouraging words for two people currently working through debt yet still wanting to keep Momma in the home?  All I hear from my family is, "Suck it up, do what you have to do (they mean taking our baby to daycare).  Sure, everyone WANTS to stay home with their kids, but it's not possible!"  Thank you for your help and for your wonderful blog!
First, I do NOT agree that it's impossible to make it work if you want to stay home with your kids!
People do it all of the time.  Some moms enjoy working outside the home, and if that's the case, cool, it's her choice!  And many are pretty good at balancing everything, finding good daycare, etc…  But my heart was in turmoil at the thought of leaving our kids all day every day, and I didn't want the stress of rushing everyone out the door each morning.
Don't listen to those who say it can't be done, you just need to be creative, think outside the box a little, and be determined to live your dream.  And besides, flexible at-home hours means more time to cook real food!  🙂
Before I give you ideas for some "be your own boss" jobs, first, here are my 4 favorite perks about being my own boss:
1. Flexibility.  I love being my own boss.  Most days anyway.  This morning I went to Mass, went for a long walk, showered, made coffee, chatted with Kent a bit (this was updated when he was home during Covid time), then came into my office to work for a while. (All while the kids were still sleeping, lol.) I choose my hours, what I want to work on, and when to stop to make dinner or go do something with the kids. When I'm having an especially busy or difficult season in my life, a lot of my business is on auto-pilot, so I keep earning even if I have very little time to work.  Some weeks it's shocking how few hours I'm able to get on the computer!  Other weeks I'm like a maniac and work really hard knocking out what needs to be done–I worked 17 hours one day recently on a big pressing project (I know, that's bad), but yet I'm my own boss, so lots of other days I don't work at all.
2. Sending their kids to daycare works out for some people, but I always wanted to be here with our kids. Working at home meant I never had to miss any moments and I didn't want someone else to be with our kids more than I was.  Later when God called us to homeschool, that was doable since I was already working at home.  (And yes you CAN work full time from home and homeschool the kids too—everything changed once I learned that!)  When the whole covid-craziness began, I was thankful we didn't have to send our kids to school in masks or sit them in front of a computer for hours on zoom with their class.  Instead they'd get their work done and we'd go for a hike behind our house or head out on a field trip.
3. Helping people feels great:  It's truly amazing to be part of someone's journey to get healthy, to feel good again, to look their best, or to change their family for the better!  There's really nothing like it, I feel so blessed every day that this is my job–and hearing from people over the years who say God has used me in some way to make a difference in their lives is the neatest.  🙂
4. The icing on the cake is that I actually make money.  If not, it wouldn't be very sustainable.  Yes it's good to help others every chance you get, and often without pay of course, but no one can do that for hours and hours every week without some benefit, otherwise it's not fair to them or their family.
*Remember when you're figuring out what you're making as you're earning money from home, to always factor in the money you're NOT spending on gas, work clothes, lunches out, or daycare for your kids–all of that is so expensive, many parents start saving money when they decide to stay home even before they earn anything extra at all!
Especially consider the option of be-your-own-boss jobs if you want the financial peace that Dave Ramsey is always talking about.  
Maybe you need help paying down debt, you want to travel more, or just take the pressure off.  Many have what he calls "an income problem".  The below ideas can be great "side-hustle" jobs that you can do from home to bring in extra income, but depending on what you choose to do, you could even earn a full-time income (and then some) from home!  When you work hard and business is growing because YOU made it happen, it feels great.
I know one single soccer Mom of 7 who has FIVE different work from home jobs that she manages to pay the bills with so she can homeschool her kids.  She's a rockstar.
We love traveling and now that our kids are older, we've been able to travel a lot in the past few years:  
Alaska twice, Toronto, Arizona, Florida, New York City twice, North Carolina, Italy, and lots of just me/girl trips around the country and to Mexico.  The best part is that since we homeschool, we go at off-times with no crowds.  And when we travel, I have systems set up, so I'm still earning even on vacation, it's crazy!
A Few Ideas for "Be Your Own Boss Jobs"–Work at Home Concepts to Consider…
So how many of you are tired of working for someone else, struggling to make ends meet, office politics & drama, dealing with traffic, or dropping your kids off at daycare?
Many years ago I worked as a nurse (home healthcare, doctor offices, rehab facility, long term care/nursing home), but I much prefer the flexibility of working from home and I've been my own boss now for over 30 years!
I've owned 3 different businesses:
1. Writing:
Blogging since late 2007 and as an influencer on my social channels–I earn through online ads, affiliate connections, or working directly with company sponsors to promote products I already love.  This has become much more difficult in recent years due to the games that Google and the social media giants play with their algorithms and censoring, which is why I've added in more income streams recently.  (More on this below.)  The more income streams the better, so all your "eggs" are not in one "basket".
Freelance writing for the WAPF Wise Traditions Journal
Author of my books, Real Food for Rookies and Real Food for Happy Kids!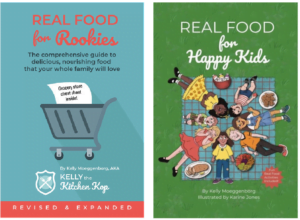 2. Sales–which is basically just telling others about the products I already love and use myself, so because of that it comes natural and it's easy!  (Fill out this "work with me" form to see if you'd be a good fit to work together!)
Colostrum Rep–I'm learning more about all the health benefits of this superfood (colostrum is a baby cow's first milk–although it's not actually milk, & it's loaded with nutrients and great for people too), and I've been surprised at how many of you already knew about this!
More info here at this all-in-one post or here:  Health Benefits of Colostrum: Dental Health, Gut Health/Immunity Building, & More!  If you like telling others about the great things you love, to join as a rep just go to this link.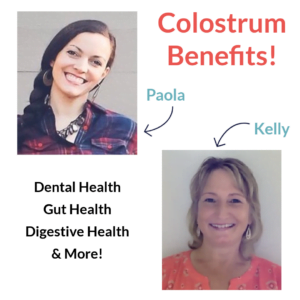 There's more info here if you think it might be for you.  Email me with questions:  [email protected] or read here about why I started.  In the past I wasn't into makeup or skincare, but I've always been into safety and health, so I love how this company's main goal is educating people about what they're putting on their bodies!  Not only am I keeping our family healthier, but using this stuff just feels so good that you want to keep using it.  Now is the right time because the company is getting great press all over the place and people don't want to put junk into OR onto their bodies anymore–they're getting more savvy.  If you want to know how much money you can make, how much time it takes, etc., just email me and I'll tell you, we can talk about how easily you can earn a primary or side income too:  [email protected].  Many women are replacing their big corporate incomes with Beautycounter.  See more here about my earnings.  Or you can go here to learn more.  Also request to follow my private Beautycounter social pages here on Instagram or Facebook.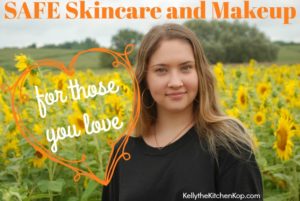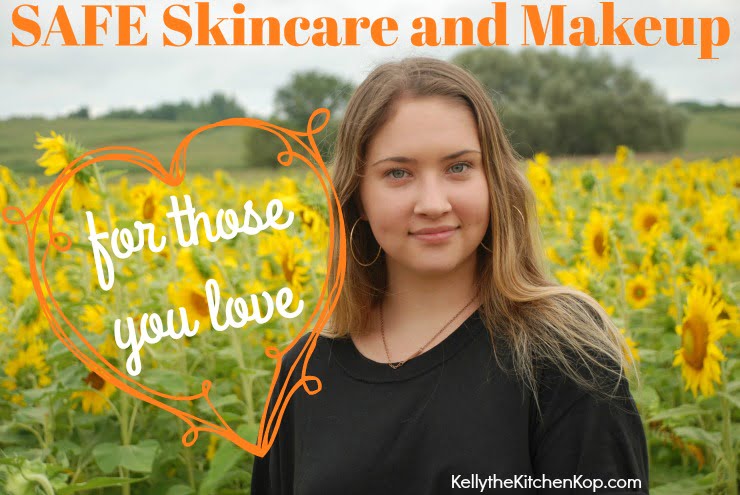 3. I had my own daycare business for over 20 years.  🙂
It's something most any mom could do if you love kids!  Obviously, there were pros and cons, as with anything, there were tricks I learned over the years, though…  I had clear rules and boundaries as far as payment and other policies in place, so parents knew what to expect.  Our day was fairly structured, so the kids always knew what to expect too and felt security within our routines.  Best of all, my kids LOVED having their friends come over to play every day!  I was able to be home to make dinner, keep on top of laundry, and get other stuff done around the house while the kids played happily together.  I could do fun Mom things with our kids and include all these little people who I grew to love.  Taking a big group into stores or restaurants was so fun–people would gasp and say, "Are those all YOURS?!"  I'd smile and say, "No, but I wish they were!"
Most of the parents were great and I made so many dear friends who I'm still close with today.  I keep in touch with a lot of my daycare kids too, most are grown now and I love it when they come visit me.  I love seeing them, getting big hugs, and being friends with them as adults.  They're like family to me.  I still think a lot about and miss the ones I don't keep in touch with.  Wow, I'm almost talking myself into starting back up again, LOL!  I actually would consider it if not for the fact that Kent wouldn't love the idea.  I just asked him to remind me why he wouldn't like me to do daycare again and he said it's because everything was always broken or stained. I said, "How is that different than what OUR kids do to the house?" He said, "It's not, but at least I know it was our kids who did it."  That was truly a small price to pay for being able to be home with your kids, though, and having their friends come to YOU (no driving to pick up play dates!), AND you get paid for it!
Another downside is that, depending on how many you watch and their ages, you're tied down and don't have the flexibility to go anywhere during the daytime hours unless you have a vehicle that holds everyone.  (That's no different than a job outside the home though where you're tied down.)  I used to pack my van full and we'd head off to the park and in those days, to McDonald's.  I was SO clueless about food then!  The other thing that was tough was the occasional challenging parent and/or kids. If it was too bad I could choose to not watch that child anymore, but that's always sticky and I think I only had to do that once. Usually the parents are great and they're thankful to have someone watching their kids who loves them, and the occasional challenging times will pass or can be worked out.  Taking my cod liver oil consistently helped with my patience level–seriously!  (Have you read my post:  My All Natural Chill Pill for Anxiety?)
Depending on the laws in your state as far as how many kids you're allowed to watch in your home at once, you can usually make a fairly good income this way as well.  At its peak, I made $3000/month bring-home, not huge money, but not bad, and that was several years ago, but I always had a house-full.  (By the way, here's another post in response to a reader question that you also may want to read:  Straight Scoop On Daycare and What if They Don't Serve Real Food?)
The last negative, just so you're aware, is that the State is really annoying with their nit-picky rules that seem to get tougher all of the time–some make sense and some don't, and they can drop in on you at any time.  This is good in some ways, for obvious reasons so the daycare is a safe place, but some of it was over-the-top.
Look at these cuties, they're all grown now–these are only a few of my kiddos from over the years!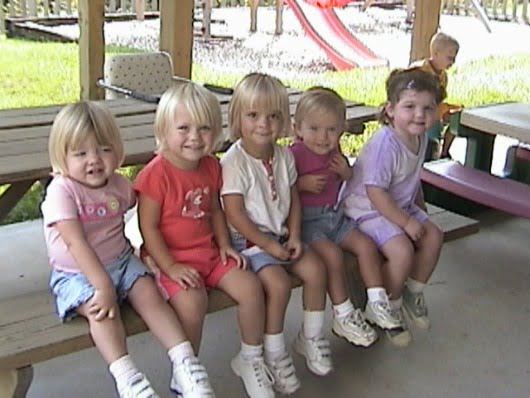 Here are More Ideas for "Be Your Own Boss Jobs"…
There are many options for online businesses, so again, be creative and see what resonates with YOU.
Start with what you LOVE–God gave you your passions for a reason.  I absolutely love talking about food, nutrition, and helping others become healthier, in fact I often chat about it with complete strangers at the store!
If that's you too, then you might want to tell others about safer beauty products or about gut-building colostrum like I do as mentioned above!  (Email me for more info on either of those:  [email protected] or again, fill out this "work with me" form to see if you'd be a good fit to work together!)
Figure out what that thing is for you because if you don't feel at least a little excited about it, it'll be harder to pull off.  Although keep in mind:  some have built multi-million dollar businesses meeting a need for others that may not sound all that exciting–my friend's husband sells incontinence devices.  I'm pretty sure he's not passionate about those products, but I'll bet he was excited about this good idea that he knew could help a lot of people and be a profitable business!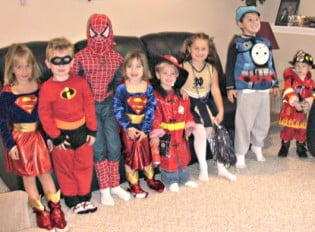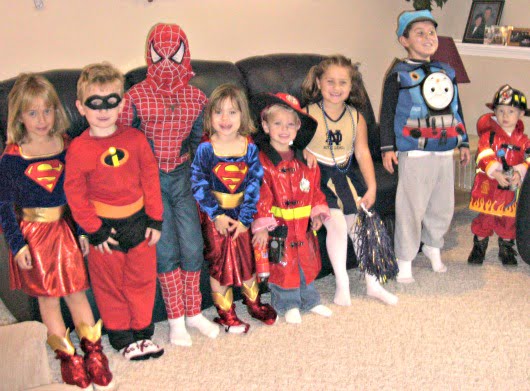 Another friend has her own cleaning business, so she can set her own hours, it's the perfect "be your own boss job" for her!
Others earn by driving for Uber or being a Shipt shopper.
What are your gifts?  What do people tell you you're good at?  How can you build a business around that?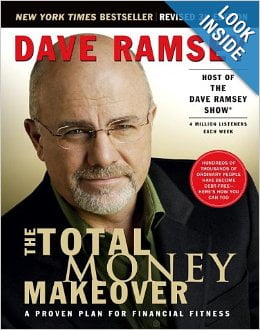 If your goal is to be home with your kids or just to work at home, but owning your own business isn't for you, then be creative!

Ask your employer about working from home–you don't know unless you ask.
Look for another work-from-home job, there are so many now.
Maybe your hubs could work a second job while the kids are young so you can afford to stay home with them, or you could work somewhere nights or weekends when your spouse is with them.
You could do what a thrifty friend of mine did:  get radical about cutting down on spending and live on one income!
You might want to start with a side gig
You could start earning some money on the side, then grow it into a full time income–people do this all of the time!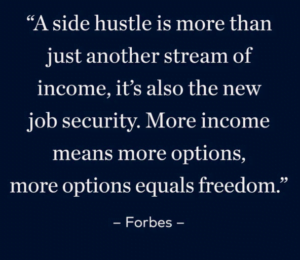 What's the downside of working from home?
Nothing is perfect or rosy every day, no job could ever be that, but isn't that true no matter what you do?  Nothing valuable comes without putting in the work and the sacrifices.
Here are the downsides that I feel most about being my own boss and working from home…
Finding balance is tricky because the work is always here waiting.  Having the self-discipine to not work on Sundays or to go to bed instead of working late into the night is always a challenge.  I've gotten so. much. better at this over the years though because I know that what I'm doing is not a life-or death thing–no one but me actually cares if I don't get a newsletter out weekly or the next social post up that day!
Until you earn enough to hire help, the tech issues that come up are all yours.  In the early days I'd swear and cry a lot at the computer, but now I have people to call who are affordable too, thankfully.  OH, also switching from a PC to a Mac computer made a WORLD of difference in my frustration levels.
Not having a regular, set income that comes like clockwork every week can be tough.  My income is sporadic depending on many variables.  Some months I make several thousand dollars, other months less.  Thankfully Kent has a regular income so mine is just extra, but many don't have that and definitely need to keep a variety of income streams cooking.
Being subject to the whims of Google and social media is exasperating, as mentioned before.  Not to mention Amazon drastically lowering their affiliate commissions right as the pandemic started.  Ughhhhh.  Again, this is why a variety of income streams is so important.
When the kids were younger, at times it was tricky to not get a break and always being "on", but I'd go out for girl-nights now and then.  As they became teens and slept in, I'd work early in the morning–as they get older all of this is much easier.
As stressful as be-your-own-boss jobs can be at times, I still wouldn't trade this flexible lifestyle for anything.  
Not to mention the crazy opportunities this business has brought my way:
What else haven't I mentioned? 
Let me know in the comments how YOU earn money from home, or tell us what "be your own boss jobs" you know about, so we can all help those who have this dream too.  🙂
And please would you share this post with others using the social media buttons, thanks!
More you might like: