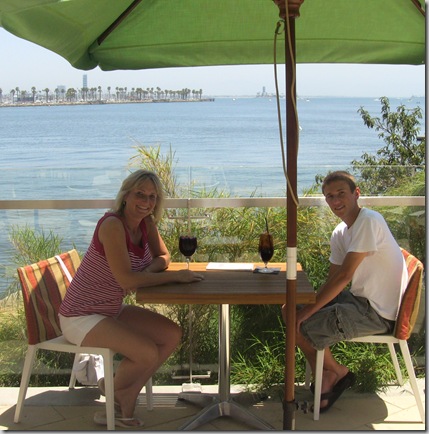 Our Trip to California:
NOTE: Part 1 & Part 2 don't relate directly to Health & Nutrition, but they do relate to this blog and they also give you the back-story for parts 3 & 4, so I hope you don't mind me sharing it all with you!
Life sure is crazy sometimes.
Who would have thought that writing this blog could bring about something as cool as what I'm going to tell you (and show you with a lot of pictures we took).  Due to the nature of my blog, and my strong opinions against processed foods (sadly, this is where most of the money is), the chances that opportunities like this will come around very often are slim.  Farmers don't have big budgets, and I'm OK with that – telling you about real, traditional foods and getting the truth out about what really makes us healthy is what's important.  But still, this was really fun…
The way it all worked out was a gift from God, no doubt.
I was asked to come to California to visit the Nutrilite (Amway) supplement facility in Long Beach.  (Although I believe much more in nutritious foods to keep us healthy, we do take supplements as an "insurance policy", so this wasn't a stretch for me.)  They also happen to sponsor AC Milan, a professional Italian soccer team, and they'd be taking us to meet the team (!!!) and to see the game against L.A. Galaxy (David Beckham) as well.
All this was to happen on our son's 17th birthday…
There was no way I could accept the invitation and do all that without him, on his birthday, especially when he's such a huge soccer fan.  I'm sure they don't get asked this very often, but I took a leap, explained the situation, and asked if he could come along.  When they said yes (at 11:00 am on Friday, just a few hours before we would leave), he was geeked!  (Thank you, Nutrilite!)
No more complaints!
Of course I used this opportunity to let him know that he could never again complain about what he calls our "health food"!  (Although not many kids get things like ice cream for breakfast now and then, and all the butter on their sourdough toast as they'd like, so he really shouldn't complain about not getting his beloved Poptarts and boxed cereal anyway!)
Breaking my own rule
Note: I'm breaking my 'no-pictures-of-our-kids-on-the-blog' rule for this post, and our son, Kal, gave me his permission.
Our trip begins…
We left early Saturday morning and got to California about 11:00 a.m., when "our driver" took us to our hotel in Long Beach.  Here are some pics of our super fun hotel that was just renovated with a beautiful, tropical look.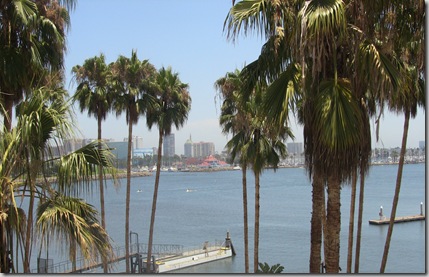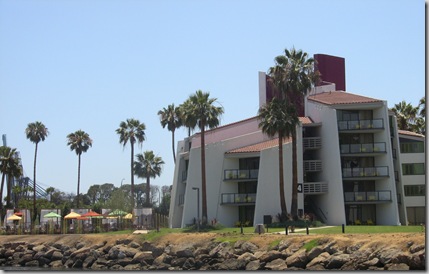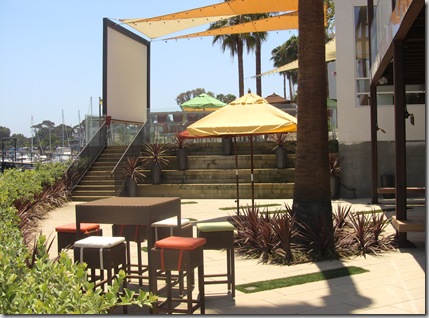 A magazine in the hotel featured the owner and had this to say, "Hotel Maya is being called Long Beach's most exotic boutique hotel.  (Its inspirations were Fast Company-meets-Coastal Living.  Words to describe the hotel are creative, active, relaxed, escapist and connected.)  A lively restaurant called Fuego features an expansive outdoor patio with views of the adjacent marina and downtown Long Beach."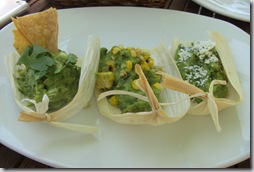 We had some tasty Mexican food on the patio for lunch.  Look at this cute "guacamole trio" (delicious, although they all tasted pretty much the same to me), we also had some tasty steak tacos, along with a little Sangria for Mom.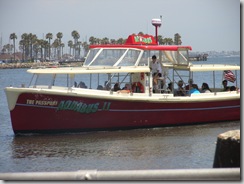 Then we took the water taxi over to get some chocolate and wander around Long Beach in these waterfront shops.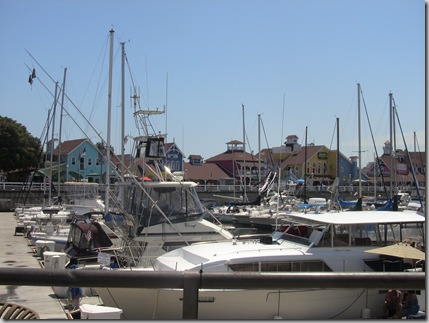 Here are pictures of the neat hotel pool with a view of downtown Long Beach – I loved the whispy curtains around the private sunbathing areas, which were right by the poolside bar!  (Note to self:  come back with Kent someday…)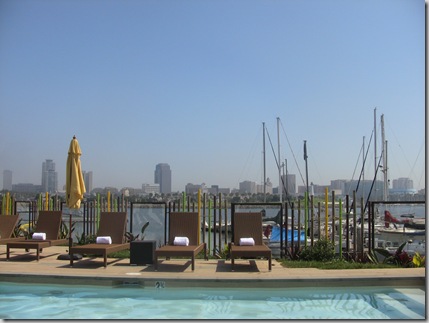 A friend, Ann Marie, was sweet enough to come down from L.A. to take us out for sushi!  It was our first time and I never knew that "sushi" actually doesn't mean "raw fish", although you can get it with raw fish, which we did, and we both loved it!  Sushi is basically little rice rolls with all different options for the inside:  raw or cooked fish, little pieces of vegetables, different sauces, etc.  Ours had a crunchy outside, raw fish, a piece of asparagus, and the tastiest sauce you could imagine.  The other ones we tried had crab inside.  Then you dip them in a little soy sauce and Mmmmm.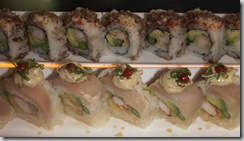 We then ordered a few more adventurous things to try – one of which was eel, which I found disgusting!  They remind me of snakes so I only took a bite – they had too strong a fish taste for me, even with the good sauce that it came with (Kal liked it).  We also got some foie gras so Kal could try it.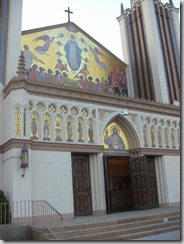 Kal still couldn't believe he was really in California, and that the next day he was going to meet his soccer heroes. 
He asked me, "Mom, how do we make it all seem like it's really real?"  I could only suggest that he thank God for such a gift. On Sunday morning we went to 6:30 Mass at this beautiful church in Long Beach.
Next we met some very nice people from Nutrilite (most of whom lived near us, where Amway is headquartered), and some other bloggers as well, when we all went to the Center for Optimal Health where their supplements are manufactured. 

They asked us to line up for a group picture, and that's where I had my first experience with the "paparazzi", a small one, but still…if they were going crazy taking so many pictures of a few bloggers, I can't imagine what they do when movie stars show up.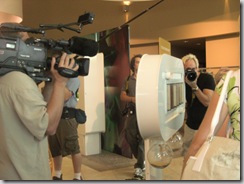 I'm not sure why they wanted so many pictures of us (this guy's camera was going non-stop, along with a video guy, sound guy, their producer, another camera man…), talk about being out of my comfort zone.  So I just did as my Mom always taught me to do when I was in uncomfortable situations:  "smile and be nice to everyone."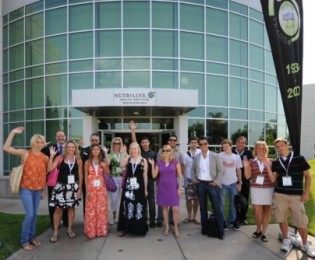 For the morning we listened to a few short presentations (which I'll tell you about in parts 3 and 4), and even got to meet Marta, the best women's soccer player in the world! Next we had some lunch and headed to Kal's favorite part of the weekend…
…to be continued in part 2:  meeting Ronaldinho & Marta!