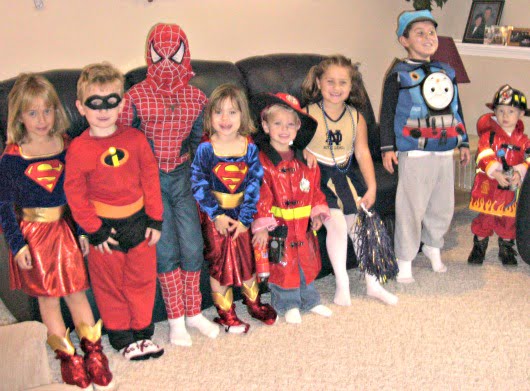 Real Food at Day Care (What if your child care provider doesn't serve real food?)
Recently I received an email from a member of our local Weston Price chapter, who was concerned about finding a day care for her kids where they would be fed the nutrient-dense foods that we all know is so important…
"I wondered if you know of anyone in this group who is offering daycare services?  My husband and I are looking at daycare options in the GR area and I was thinking how wonderful it would be to have a day care in line with the WAPF and Nourishing Ways line of thought…? Just wondering if it's out there!"
After having done day care in my home for over twenty years, I had a few thoughts to share with her.  (By the way, this was one of the best things I ever did.  I met amazing kids and parents, many of whom are still great friends; I was able to be home with our kids and earn an income, as well as providing them with playmates at our door every day!)
So I thought I'd get real with you today, not only about the issue of food at day care, but I'll also touch on a few other stray topics.  If you have any other question you're curious about regarding day care situations, feel free to ask in the comments, even if it's not food related.  I'll be honest with you and tell you what I think.  (As if you thought I'd ever hold back!)
My email response:
I don't know of anyone in the area who does day care with the WAPF approach to feeding kids, however, I can give you some insights on this as someone who did day care for over 20 years…

For the first 18 years, I fed the typical SAD (Standard American Diet) to my family and day care kids.  Toward the end of this time, I started watching my neighbor, Kathy's, newly adopted son.  I knew she was a "health nut", but thought it was interesting because she never paid too much attention or asked many questions at all about what I was feeding the kids.  She's also a naturopath, so I really expected her to end up annoying me with special requests or nit-picking about this or that, but it didn't happen at all.  One day when she picked him up I was telling her about a diet I had started on (South Beach), and she gently suggested that parts of the diet may not be all that healthy.  I was intrigued, and after I asked a few more questions she shared the WAPF website with me.  Long story short, I ended up having a major change of heart about food (read the longer story here:  my "food conversion").  Later this blog was born, and I also became a WAPF local co-chapter leader.  As I slowly switched over how I fed my family, I did the same with my day care kids.  I never ever gave them anything different than what I fed my own kids (with the exception of raw milk, and only because I wasn't allowed to give them raw milk), so those poor kids had to suffer through my numerous failed recipe experiments the same as my family did!

I shared all that to just let you know that my suggestion is this:  Find a day care person who you feel super comfortable with, who will keep your child safe and give them a fun atmosphere to play with other kids in, who will hopefully grow to love your child, and who you can develop a great relationship with.  I ended up close friends with most of my day care parents and always loved their kids and each of their different personalities – many have been and will always be my lifelong friends.  If they're not feeding anything too terrible you could remain low key about it as Kathy did, or if you must, you could send food with them; but keep in mind that it's a pain to serve two separate meals each day.  (And for goodness sake, don't ask for a lower rate if you do send your child's food each day.  When parents are cheap and aren't willing to be generous or at least fair with the person watching their children each day, it puts a bad taste in your mouth.  I was blessed with mostly very fair parents over the years, and some very generous, too.)

Something important to remember:  Weston Price improved kids' health with only ONE meal a day, so if you're feeding your kids breakfast and dinner and the day care person really only gives them snacks and lunch, they'll likely do fine.  You could also offer to send in healthier snacks for everyone now and then, and when she sees the kids going for it, maybe she'll be willing to start buying similar foods.

If you don't go all weird on her, but instead build a relationship and keep the lines of communication open, over time you may end up impacting not just the health of your own kids, but of all the kids who go there and their families!

Kelly"
Her follow up:
Hi Kelly,

Thanks very much for your reply and your insights from many years of doing daycare.  That's great that you came to WAPF through one of your kiddos' mother/family.  That was encouraging to hear what you mentioned about even having one meal switched to a WAP-style affected children's health.  The day cares we spoke with don't seem all too excited for us to bring in lots of outside food…but you are right that at least we can feed our son nourishing food for the rest of the meals outside the lunch and snacks at daycare.

Thank you also for the thoughts about who to choose for day care.  I find that the day cares that we've looked at show you all the shiny parts about the facility, but you barely meet the day care providers who will be spending the whole day with your children…that's the part that seems to matter the most!"
My last reply:
Have you tried in-home day care like what I did instead of a facility?  Facilities usually don't pay employees much more than minimum wage, so there's often a big turnover in staff, which isn't good for the kids.  No matter where you're looking, though, you should make sure drop-ins are OK. I left my door unlocked *always* and told my parents to come in and not to even knock because we might be downstairs or out in back.  (That was easier on me, too, so I wasn't always running up to answer the door when we might've been reading stories or right in the middle of something.)

Kelly"
Comments?  How have all of you handled this issue in your family?  Do you have any day care questions for me?  If anyone wants to know, I'll tell you what I hated about doing day care, or I'll tell you about the crappy USDA food program guidelines.