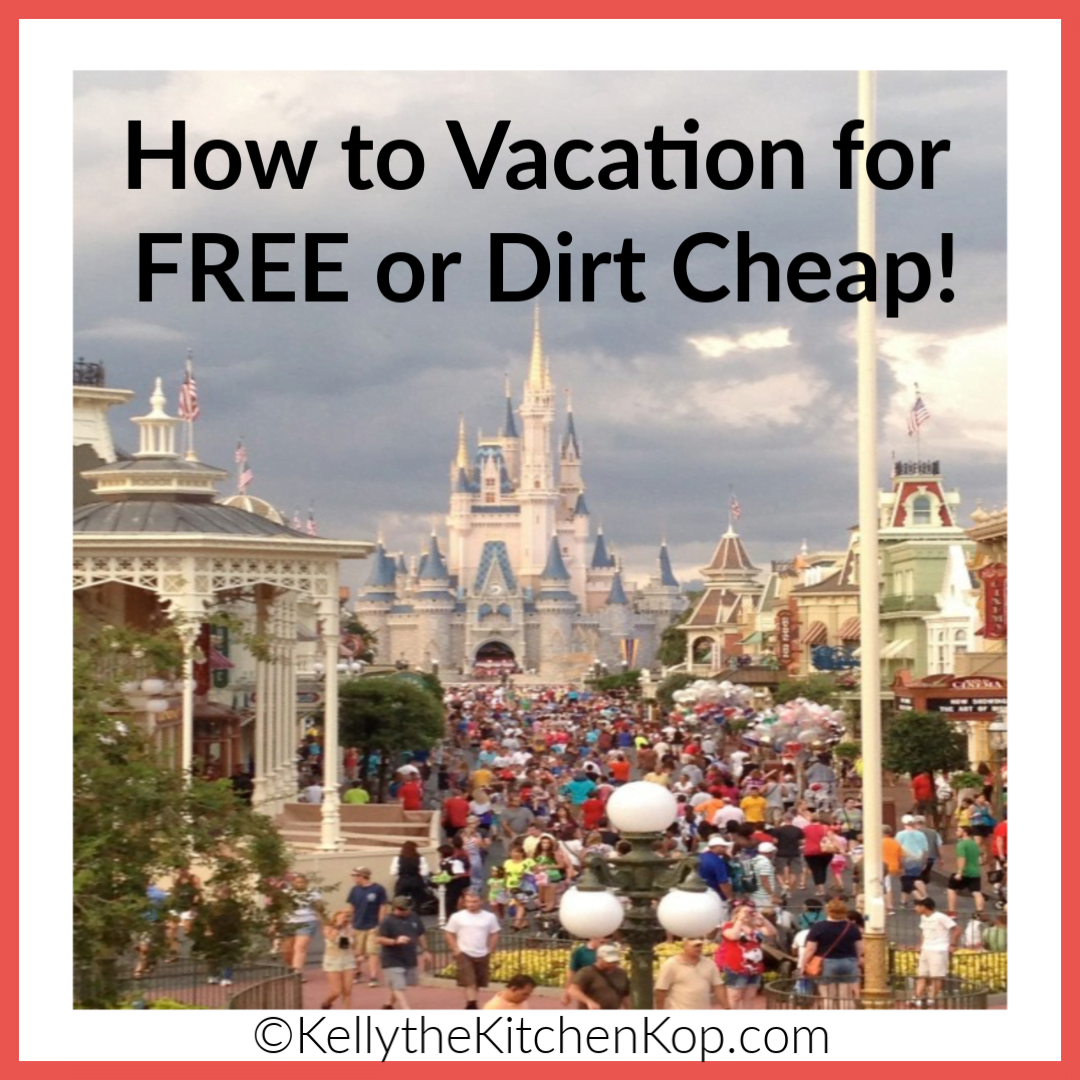 I can't wait to tell you how to take FREE Vacations…
I love Dave Ramsey, but he does NOT approve of what I'm going to say today, however it works for us, so I wanted to share with you how to take free vacations, for real.  However, only you know your spending habits and whether or not you can pull this off, so use common sense when deciding if this method will work for you…  
There are a few reasons why we don't have a lot of money leftover in our regular budget for vacations:
We spend more on real food and it's a big part of our monthly spending, because health is a priority.  Yes, there are ways to watch the budget when buying real food though, and if you sign up for my newsletter, you can get a free printable with tons of ideas on saving money for real food (and tons more freebies too).  Plus don't forget how much you'll be saving by not eating junky fast food or buying expensive processed foods.  However some things like avoiding mystery meat or mystery milk for two examples, are usually going to be more expensive.  Keep in mind what Joel Salatin says, though:  "Pay now or pay later" and "Have you priced cancer lately?"
We are committed to tithing and helping others, which means at least 10% of our income goes to those in need.  Many people can't even afford food and shelter or they may walk miles every day just for clean water, so I realize travel is not a big deal in the whole scheme of things.  Showing our kids new places and experiences is great, but if we were unable to swing it, there are many more important things that we need to provide our kids with, such as a solid faith, giving them a good education, and teaching them the value of things like hard work, being a good friend, respecting and helping others, etc.  So if we couldn't travel at all or as much as we'd like to, oh well, it's not going to kill them.
Not to mention how screwed up our laws are that make it so hard to get ahead these days while many are getting crazy unfair handouts, but we won't go there…
BUT I decided to make it a challenge and try to come up with a plan to make this happen, especially since our kids are good ages for traveling right now.
Plus since we homeschool, we can go places when others can't and beat the crowds!  (Side note:  we couldn't do that when we went to Florida in 2013, though, because we were picking up our son from his summer intern job.  The crowds were ROTTEN at Disney, as you can see in that shot of the castle above.  Also: note those clouds.  Yep, we got dumped on.  But that was no big deal — it was only 92 degrees, humid as h***, and there were so many people we could barely fit under the one tiny little awning we found…  Can't wait to do Disney again.  NOT!)
So we began implementing a system that's working for us…
How to Take FREE Vacations (or almost free)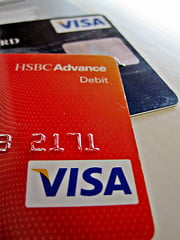 We have four credit cards.  We put everything on these cards that we can, like groceries, utilities, clothing, online shopping, and other bills, and always always always pay it off each month so there's never any interest — this is KEY, because if you're paying a bunch of fees, this plan will cost you instead of save you money!  (Also, Dave Ramsey says you spend more when not buying with cash, so only YOU know yourself, use common sense!)
I have a master list of which items get the highest points on which card – it ranges between 2% and 6%.  I have it memorized so it's no big deal.  I tried to get our house payment to go through here too, but they won't let you do that.  I put all other big purchases through here, and when our oldest got a new computer recently, I paid for it and had him write us a check.  Anytime I can squeeze out more points I'll do it.
This is the card we use mostly.  (<– That's a referral link, I'll get a little bonus if you're approved for a card through there, and you can get a 50K miles bonus too.  They have no yearly fee.)  The other cards are specialty cards like one for Costco, another for Target, etc.
Note that I usually find cards with no annual fees, but if there's a fee and a higher cash back percentage, that fee may be worth it depending on how much you spend.  It takes some time to figure all of this out, but it's worth it.
The first year we saved up $1550
Every so often I'll go online and redeem awards, then park the money in our "trip fund", a separate account I set up just for this.  It's fun to watch it grow and start thinking about where we want to go next.  (We don't usually vacation yearly, because we can't save up that fast, but every 2-3 years works for us, with smaller long weekend or driving trips in between.)  Now depending on how much you spend, how many are in your family and how far you're going, that will determine how long it will take you to save up.  You could do smaller trips more often, and for bigger vacations you can either put some with what you have saved or just save up longer.
By the way:  Get bumped from your flight if possible!
Recently when coming back from speaking at the WAPF conference in Alabama, I got to the Montgomery airport bright and early and Delta said they'd overbooked the flight.  They asked if I wanted to take ground transportation to Atlanta instead, and they offered me a $1000 travel voucher!!!  So just for sitting in a car with a shuttle driver for two hours to Atlanta instead of sitting in the airport for a while and then on a plane, and I still got to Atlanta in plenty of time for my connecting flight to Grand Rapids, I got $1K for future travel!  I did have to go through security again, but that was no big deal.  (And yes, I opted out of the cancer machine again as I always do — it's easy.)
A screaming deal on flights for our trip to Alaska…
Alaska isn't necessarily where Kent and I would pick as a first choice for a vacation but it turned out to be AMAZING and one of our favorite trips ever!  Our son dreamt of going there for years, and since it's his senior year, we decided to go there this spring instead of someplace warm.  When we first started checking flight prices, they were all around $650 each, and for six people = OUCH.  But I knew I had this travel voucher so that helped ease the pain a bit.  I called Delta and told them we could be flexible on dates (that's another KEY to help you save money on trips, and it's another homeschooling perk), and she found us tickets for $435!  THEN I called our credit card that gives you money off travel, and we had another chunk in there that came right off the top, so our tickets ended up costing us only $89 each!!!
Thankfully we still had a nice chunk of cash in our trip fund for hotels, a rental car, eating out, and activities.
So that's it, that's how to take free vacations, or dirt cheap vacations anyway.
As I said, Dave Ramsey wouldn't like this plan.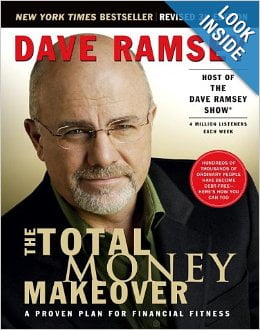 Many don't pay off their credit cards each month and would end up losing money on all that interest.  Thankfully, Kent and I have never paid even a penny of interest and this works great for us, but take a good look at yourself and again, use common sense when deciding if this will work for you.  This method for how to take free vacations isn't for everyone, because for some they'd just end up with a lot of debt, which is NOT cool.  If you need help getting out of debt, check out The Total Money Makeover.
Let me know if you have any other suggestions, or tell us YOUR tips for how to take free vacations?!  🙂
Update:  last year Kent and our oldest son went to Europe (they went all over, but mostly they went to see their favorite soccer team play:  Liverpool — who went on to win the Champions League!) and their plane tickets were totally free using our rewards, they stayed in youth hostels (cheaper hotels), and found inexpensive places to eat, it was so cheap!  They're planning another trip this fall to Prague.  🙂  The kids and I are taking another KBC reunion trip to NYC this summer (again using points for flights), and then after that we'll stay home for a bit!
More you might like: