Strawberries and Cream
If you grew up eating strawberries and cream during strawberry season, then you know all about this treat, but as much as we loved desserts at my house, this isn't something I remember us having.  It's so easy and nutritious!  Yes, I know, it's not great for you due to the sugar, but it's pretty darn close if you ask me.  Full of healthy fat and nutrients from our local organic strawberries, yum…
Last week we went strawberry picking at a local organic farm – the weather was perfect and it was kind of fun, for the first little while anyway, but it ended up being an all day project.  (No, I didn't see any snakes, but you can bet I was on the lookout.)  We picked for a good share of the morning, and I guess that's why they're so much less expensive when you pick them yourself; then most of afternoon I was rinsing, chopping the tops off and freezing.
Update:  I don't pick them anymore, I'd rather pay extra now and buy them already picked!  We love our farmer who grows "beyond organic" strawberries — he's not certified organic but his soil and growing practices go even beyond what that label requires, so the berries are loaded with nutrients and taste AMAZING!
But oh what fun it is now that they're all frozen and ready to use!
Below you'll find some of my favorite strawberry recipes, and then please let us know what other favorites you have!  Keep in mind these can easily be adapted to whatever fruit is in season at the time.
Strawberries and Cream:
(Soon it will be blueberries and cream, and peaches and cream…don't you love summer?)
That's IT!
Another plus to this treat is that it is a little sweet (you can put as much or as little palm or coconut sugar on as you'd like), without a grain.  (See the comments from this nut bars post for more info about why eating grains with sweets very often can be a recipe for bad health – very interesting.)  Not that I plan to give up cookies for life or anything crazy like that (many have, and wow, they're goooood), but it makes me thankful that I love treats like this recipe, along with other no-grain sweets, like Creme Brule, my homemade ice cream, etc.
More Seasonal Fruit Recipe Ideas: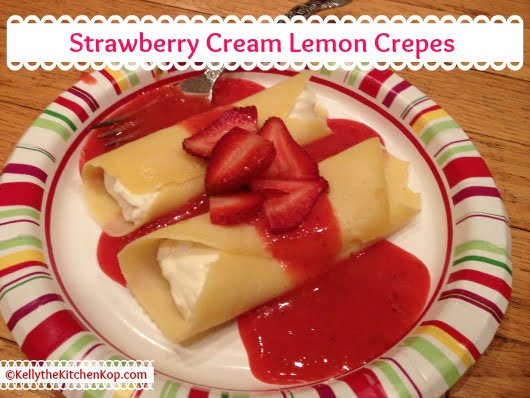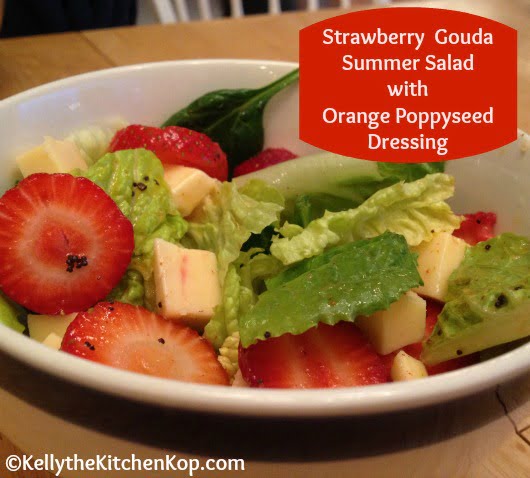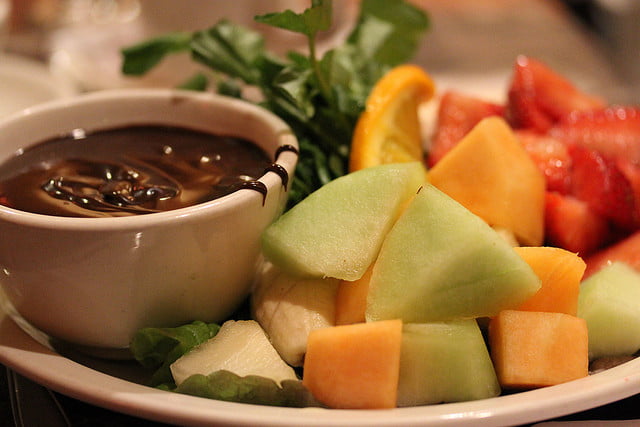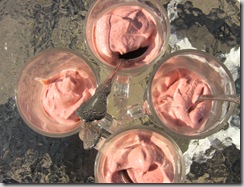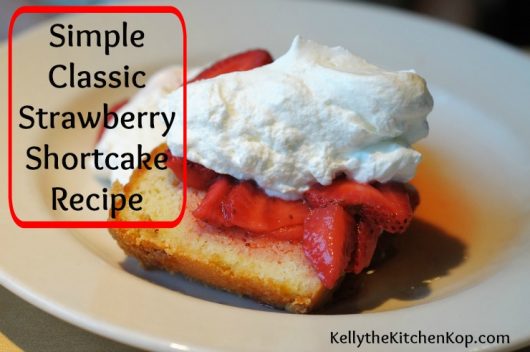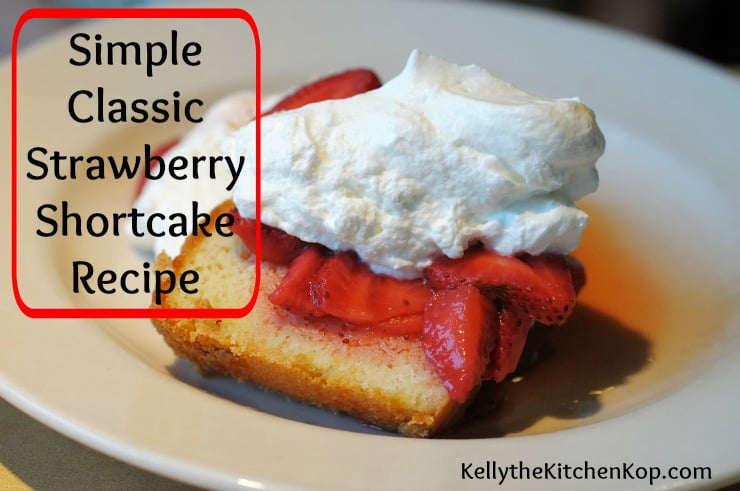 What are some of your favorite ways to eat seasonal fruits?
More you might like: