I'm updating an old post on how to counteract the effects of junk food after the holidays or anytime…
On Christmas morning the kids were all over the contents of their stockings, of course. Yes, it's true, Santa still brings our kids some candy.  And there have been many cookies and treats around for the past few days and weeks because our neighbors are very kind to us.  When we went up north for our family get-togethers, there was more candy and junk food, not to mention the trans fats, MSG, or high fructose corn syrup you might find lurking in my Mom's cabinets.
(I'm so thankful that I didn't worry TOO much about any of this back then and just enjoyed time with family.  I'm grateful that my Mom loved to spoil our kids and miss her so much!) 
What to do about all this crappy junk food void of any nutrients?
Besides enjoying some of it, that is…it's the holidays, ya know…
Here's what I did:  I filled them up on some nutrient dense foods before we left and after we got home!
Who knows if this really does counteract the effects of junk food, but it's GOT to at least help some.
(Pictured above is a sampling of some of the junk we USED to have around here after the holidays, but not anymore!  There are too many better options now without all of the questionable ingredients!  Yes, they still have some sugar, but none of the *really* bad stuff like high fructose corn syrup, GMO sweeteners, chemical preservatives, transfats, crappy vegetable oils, etc…)
I hope everyone will comment below and let us know your alternative ideas for stocking stuffers, and we can all take notes!
1. We were only out of town overnight, so before we left, here's what I gave them:
2. At both our family get togethers everyone usually brings appetizers. I chose healthy (and delicious) appetizers to bring, like Jeanne's Fiesta Cheese Dip, an EASY grass-fed hot dog appetizer, and Texas Caviar. This way, no matter what others bring, at least I know that they'll have some healthy foods. (Not that nobody else brings healthy stuff, because they often do, but there are always sweets too, and yes I enjoy plenty of it myself!)
3. Then when we got home after Christmas, I gave them more goodies:
Another hit of cod liver oil.
Meals with plenty of bone broth, pastured meats/eggs, healthy fats, probiotics, raw milk, fermented veggies, etc.
I also tried an eggnog recipe and 3 of the 4 kids loved it, our teenager was one of them this time, yahoo! I'd actually never had it before, either, and thought it was really yummy–you'd never know how nutritious it is! I think it will be our new Christmas tradition.
What are some healthy foods you try to push over the holidays?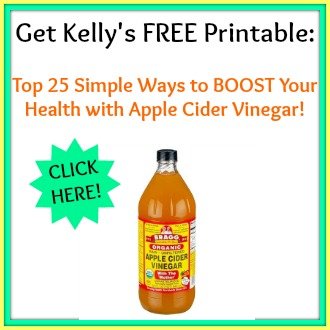 More you might like: