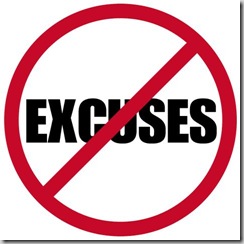 Are you "out there" in social situations when it comes to how you eat?  Thankfully, most of my friends and some of my family members are into eating better quality food as much as I am these days, but somehow I often still find myself in situations where I'm the lone 'weirdo' or 'the health nut who has gone over the edge'.  I find this ironic, since I know how imperfect I really am and how far I still have to go.
While I'm really not a food snob, and it's none of my business which foods people choose, I still have to wonder, who really is more radical? 
The one who does what they can (imperfect as it is) to hopefully avoid future health issues?  Or someone who already struggles with degenerative diseases, such as cancer, heart disease, and diabetes due to their diet (often at young ages), and still don't have a desire to learn more and to make some changes?
Believe me, I know there are no guarantees.  Someone could eat a perfect diet (which I certainly don't by a long shot) and still get sick, that's life.  Others eat a crappy diet or generally don't take care of themselves, and may suffer no ill effects – but not many and not for long. Just look around and that's easy to see.
Here are the most common excuses for not eating well – let me know if I missed any:
1. "I can't afford to eat healthier foods."
Yes, it is often more costly to eat better, but it's not impossible.  First focus on educating yourself – there are many links for eating healthy on a budget (and more below).  After you've scoured this information, implement what you can and prioritize what to put off until there's more room in the budget.  Then keep educating yourself, so when you're able to do more, you're ready.  Keep in mind that junk is expensive, too, and the less you buy, the more you can afford REAL food.
As Joel Salatin says, "Pay now or pay later."
2.  "It's all up to God when you live and die, why worry about what you eat?"
Yes, but He also gives us free will to either harm or protect our bodies!  Part of that free will includes the consequences that go along with it.  While I'm far from perfect, why wouldn't we do the best we can with not just our own bodies, but with the little people He's blessed us with to raise.
3. "I've made it this long haven't I?"
But are you living as full a life as you could?  What if you're settling for a quality of life that could be much improved by being able to get out of your chair and move around easier, or if you weren't on so many medications with their various side effects?  Do you like having low energy or a non-existent sex drive?  When you look in the mirror are you happy with what you see?
4.  "It doesn't matter how you eat, health is mostly determined by genetics anyway."
Genetics are powerful, no doubt.  But why not do your best with what you can control?  There are a lot more health risks out there than whatever might be in your family line.
5.  "You only live once, you may as well enjoy it."
Do you want to enjoy life into your 50's and 60's or into your 70's, 80's and beyond?  How will you feel when your degenerative diseases prevent you from enjoying life even more than changing your habits a little does now?  Remember, it's not about denying yourself as much as it is about finding better alternatives to the foods you may be eating now.  I certainly don't feel deprived when I'm eating my super nutritious popcorn, with plenty of butter and sea salt; or when I'm enjoying our homemade ice cream, better than any I've ever had; or when I'm eating the super fresh salad made with veggies from our backyard and my yummy homemade ranch dressing that took me 3 minutes to make, using herbs from our deck.  You get the idea.
6.  "You could get hit by a truck and die tomorrow, why worry about what you eat?"
I don't worry about what I eat, but I do try to think about what goes into our bodies.  And while I very well could get hit by a truck and die tomorrow, I can only assume that won't happen, and try to do the best I can with what I can.  This way, if I don't get hit by a truck, and I'm blessed enough to live into my old age, I'll hopefully still have a body that works how I need it to, so my quality of life is good until the day I do die.
7.  "I'm too busy and it takes too much time to eat a more nutritious diet."
Yep, it does take a more time, especially at first when the learning curve is pretty steep, after all these years that we've been fed such rotten "politically correct" nutritional information.  But once you get into the habit of doing things a little differently, it doesn't take that much extra time.  (Need more help?  Get my Real Food for Rookies class or my Real Food Ingredient Guide.)
8.  "This is all a part of the normal aging process."
Maybe it's "normal" these days (after all these years of being fed a line of bull about what foods are best for us…as we get fatter and sicker), but it's not normal for our bodies to start breaking down and hurting in our 40's and 50's; it's not normal to be on a dozen, or more, medications as you age; neither is it normal to not be able to go up and down steps, even when you're 80!
DON'T SETTLE!
It's not about perfection, it's about learning more and more, making different choices as you can, and doing a little better all of the time.
I'd love to hear what you think about all this, do you hear these excuses or others?
Have you seen this post:  5 Ways All Lifestyle Changes Are the Same?  Another one that is definitely related to this one: LAY OFF KITCHEN KOP! or How Has Real Food Changed Us?
One more:  The Real Food Rookie Version of Dave Ramsey's Money Principles
Now take a look at these posts on how to afford real food:
photo